As almost everyone connected with the sport in even the remotest manner would have heard by now, West Indies allrounder Kieron Pollard has announced his immediate retirement from international cricket.
Pollard's 20 April announcement, which came as a major surprise to most, has now created some very interesting possibilities for the structure of West Indies' white ball cricket teams in the immediate future.
At the time of his announcement, Pollard was, of course, the West Indies white ball captain—having led the team in both formats since his October 2019 appointment as Jason Holder's replacement. During his 15-year international career, Pollard established himself as a legendary trailblazer for West Indies white-ball cricket. He became the first-ever player to represent the West Indies in 100 T20I matches and also donned the maroon colours in a total of 123 ODI matches.
In the course of his West Indies ODI career, Pollard scored 2,706 runs and captured 55 wickets. In T20I matches, he tallied 1,569 runs at an outstanding overall strike rate of 135.14. He also snared 42 wickets with his handy medium-pace.
Just over a year ago, in March 2021, Pollard became one of only four players to have ever struck six sixes in a single over in an international game. Sri Lanka's Akila Dananjaya was the hapless victim of Pollard's assault, which put his name in the record books.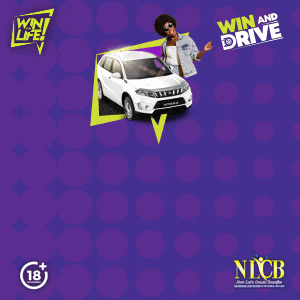 Despite his having had such a relatively outstanding international career, the reactions to Pollard's retirement announcement, especially within West Indies cricketing circles, have been somewhat ambivalent.
Facebook's Caribbean cricket-related pages were flooded with comments on his retirement in the hours and days immediately following his announcement. Some of the Facebook comments were highly complimentary of Pollard's contribution to West Indies cricket but others much less so.
The ongoing social media debate as to which side of the coin—favourable or unfavourable—any assessment of Pollard's international career should rightfully fall would have been fuelled by his most recent unflattering returns as a West Indies T20 batsman. As I indicated in my last article, Pollard's last 15 T20I innings for the West Indies produced no half-centuries and eight scores of fewer than ten.
Pollard's less-than-impressive final batting averages in both white-ball formats in international cricket, 26.01 in ODIs and 25.39 in T20Is, may also have given understandable cause for the ensuing debates over the comparative value of his contribution as a West Indies player.
What's now indisputable, however, is the outstanding contribution Pollard made as a mentor to his much younger and less experienced charges during his tenure. The Cricket West Indies website now bears testimony to the very high esteem in which Pollard is held by the younger members of the West Indies teams he captained.
'Father figure' was the description most often used for the hard-hitting allrounder by those interviewed. Before now, that description has only ever been used for two former West Indies captains, the late Sir Frank Worrell and, more recently, Sir Clive Lloyd.
In timing his announcement as he did, just a month after leading his team to an exciting T20 series win against England at home but several months before the West Indies begin their quest for glory in the Australia-hosted T20 World Cup later this year, Pollard may have given Caribbean cricket his greatest gift ever. It was certainly most unselfish of him to have announced his retirement when he did.
The timing of Pollard's announcement has now presented West Indies lead selector Desmond Haynes and co-selectors Ramnaresh Sarwan and head coach Phil Simmons with sufficient time to identify the most suitable replacement for him as white ball captain. The panel's first major deliberation in that regard will be about whether there should be one captain or two for the T20 and ODI teams.
The expressed preference by the majority of international teams—including the West Indies with both Pollard and his immediate predecessor Jason Holder—has been for a single white ball captain.
Should Haynes and co decide to continue that trend, the West Indies' current T20 vice-captain, Trinidad and Tobago's Nicholas Pooran, would appear to be the most obvious and very best choice to step into his compatriot's now abandoned shoes.
In the few opportunities he has had at performing in the role, occasioned by injuries to Pollard, Pooran acquitted himself fairly well. Indeed, in the months before Pollard's actual announcement, many voices within Caribbean cricketing circles had already been clamouring for Pooran to be appointed as his replacement.
It will now, therefore, be very interesting to see whether Pooran does indeed secure the appointment as captain in both white ball formats. It will also be just as interesting to see exactly who Haynes and co identify as the vice-captain(s) of the T20 and ODI teams.
There are those within Caribbean cricketing circles, myself included, who feel that Haynes and co would do well to appoint Guyana's Shimron Hetmyer as the vice-captain for both teams. That is, of course, providing that the 25-year-old Hetmyer can meet the required fitness standards required for selection on these teams, which, given his obviously prodigious talents, should otherwise be automatic.
Pollard's retirement will also now require of Haynes and co that they identify a suitable replacement for the vital number five slot in the batting order. This is particularly urgent in the shorter T20 format where Pollard's allrounder capabilities, both as a power-hitter and as a quite handy medium-pacer, made him a near-perfect choice in that position.
His absence will now create some most enticing opportunities for potential replacements to advance their claims to the vacant slot. Luckily for Haynes and co—and again with deserving kudos to Pollard for his exemplary retirement announcement timing—there will now be ample match opportunities for all those qualified to fill the breach.
In that regard, the West Indies' next international white ball engagement will be its 30 May to 9 June three-ODI tour to Holland. The significance of this will be the associated opportunity for both teams to collect much-needed points towards qualifications for next year's ICC World Cup.
Following the Holland tour, the West Indies will also be hosts to Bangladesh, India and New Zealand in white ball series before their departure for the T20 World Cup in Australia in October/November. Plenty of time, therefore, for Haynes and co  to make all the relevant decisions and loads of opportunities for the likely contenders to stake their selection claims.
While those of us on the sidelines now watch and wait for events to unfold, we should all in the interim express our most sincere appreciation to Kieron Pollard for the service he provided to West Indies cricket.
Cheers to you, Polly, for your outstanding career!