Trinidad and Tobago Women's National Under-17 Team head coach Jason Spence is hoping that a conservative approach and extra time on the training ground serve his charges well as they kick off their Concacaf campaign on Saturday against Panama from 4pm at the Estadio Olímpico Félix Sánchez in the Dominican Republic.
The Under-17 Women will then face Nicaragua on Monday and Mexico on Wednesday at the same venue. After the three Group E matches, the top three nations advance to the Concacaf Women's Under-17 Championship quarterfinal round while the bottom team returns home.
Last month, Spence's Under-20 Women Team finished bottom of their group at the same stage of the competition after conceding 15 goals and scoring just twice in three outings—one of which was a humiliating 2-7 loss to St Kitts and Nevis.
However, Spence suggested that he is wiser for the experience and more prepared for action with the younger age group.
"I am really hoping to get better performances out of this group," said Spence. "We started with both groups at the same time (in December 2021) and [the Under-17 Women] were able to get a couple weeks more in… We got more practice games in with this group, which should put us in a better place.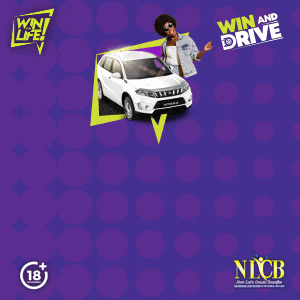 "They really absorbed what we are trying to put to them […] and they responded quite well."
The Under-17 Team includes the United States-born pair of midfielder Marley Walker and attacker Jhelysse Anthony, who both featured for the Women Soca Warriors at the Concacaf Under-20 Championship last month. Walker, a composed central midfielder, started all three group games at Under-20 level.
Spence suggested that Canada-born central defender Cicely-Anne Wickham should also be an asset for Trinidad and Tobago over the next week.
"[Panama, Nicaragua and Mexico] have similar styles and a lot of our preparation would have been towards the way they play and being able to nullify what they will bring to us," said Spence. "We have set up a little more defensive, just to make sure we protect ourselves—and then we open up with the chances that we get."
Trinidad and Tobago Women's Under-17 Team
Goalkeepers: Sadiel Antoine (Central Women FC), Shaunda Sheppard (Jewels FC), Alexandra Ennals (St Joseph's Convent, PoS);
Defenders: Cicely-Anne Wickham (Vaughan Soccer Club—Canada), Faith Alexander (All Stars FC), Trischell Charles (West Side Academy), Tayeann Wylie (Premier FC), Shadea Andrews (Black Panthers WSC), Emily Nanton (Pro Series), Makeba Morang (St Augustine FC);
Midfielders: Angel Berot (Maracas FC), Marley Walker (Charleston Soccer Club—USA), Nikita Jackson (Sting Soccer Club—USA), Arie Bhagan (St Joseph's Convent), Hannah Vieira (Pro Series), Aliyah Hudlin (Cox Coaching School), Jeniecia Benjamin (West Side Academy);
Forwards: Jhelysse Anthony (International Soccer Club—USA), Breana Smith (Laventille United), Jada Graham (Black Panthers WSC).