When bad light ended play at the end of Day Four of the Second Apex Test at the Kensington Oval in Bridgetown, Barbados, West Indies captain Kraigg Brathwaite's led all scorers with a 710-minute, 489-ball 160. But all the other numbers seemed to say a draw.
There were three sessions left, only two innings had been completed and Joe Root's England led the West Indies, all out for 311, by 136 runs.
That was 17 runs shy of England's lead at the same stage of the drawn Second Test in Antigua last week. And, although their batting line-up remained unchanged, needing to claim ten wickets required for victory, their attack includes two debutant pacers who will have to extract assistance from a pitch that promises to help spinners.
First, however, they will have to set a challenging target. And in a week when the game's Test captains all led from the front with the bat, Brathwaite ensured that the gap between Root's team's 507 for 9 declared and his would not be a chasm.
Having shared in a substantial 183-run partnership with his vice-captain Jermaine Blackwood on Day Three, the West Indies skipper resumed in the company of nightwatchman Alzarri Joseph with his team on 288 for 4. And when he was seventh man out after lunch, Root had already claimed the third new ball eight overs earlier although the total had moved along by a mere 97 and his individual score by just 51.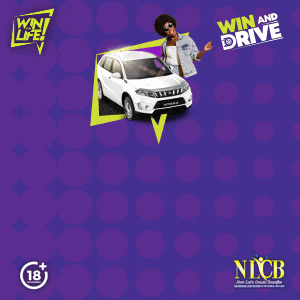 Brathwaite pointed to two reasons why he had batted as well as he had on Day Three and why his 10th Test century 'means a lot' and he 'was very happy with the time spent at the crease'.
"Obviously, England got a big score," he said before the start of today's play, "so I think batting the whole day was crucial for us.
"Obviously, I've never scored a Test hundred at home. My mother was here and she's never watched me play a game before. And my father and all my aunts were here so it was amazing."
For him and his team, occupation, not acceleration, was the name of the game today, the aim being to get as close as possible to the England score—even if at a snail's pace. So, following his skipper's lead, Joseph stuck around for 75 balls for his 19, which included two boundaries and a six off off-spinner Dan Lawrence.
Only in the first of the subsequent partnerships did there seem to be any concern with increasing the pace of the scoring.
Immediately after the interval, Jason Holder (12 off 41), perhaps energised by whatever the fare was at lunch, offered a wild swing at a short rising delivery from Saqib Mahmood and gave Matthew Fisher at mid-on a well-judged catch to become the 25-year-old pacer's first Test wicket.
But Joshua Da Silva (33 off 112), Kemar Roach (1 off 17), Veerasammy Permaul (2 off 22) and Jayden Seales (5* off 24) all set about defying Root's bowlers, including the limby off-spinner Lawrence and the nagging, consistent left-arm spinner Jack Leach.
The last four edged the total closer and closer to the second target, not one giving his hand away à la Holder. In fact, such was the degree of concern with protecting their wicket and selling their batting life dearly, that all three perished LBW.
Leach's effort with the ball matched Brathwaite's marathon with the bat in quantity if not in quality, his final figures reading 69.5-27-118-3. And when he trapped Da Silva with an arm ball that struck the WI wicketkeeper plumb in front to end the innings, there were still 17 overs left in the day's play.
It seemed time enough to extend the 96-run lead to something in excess of 150 and set up a Day Five finish almost exactly like in Antigua last week. If Root considered sending in his ball-beaters Jonny Bairstow and Ben Stokes as happened at Old Trafford in 2020 when the home side were 0-1 down in the three-match series, he decided against it.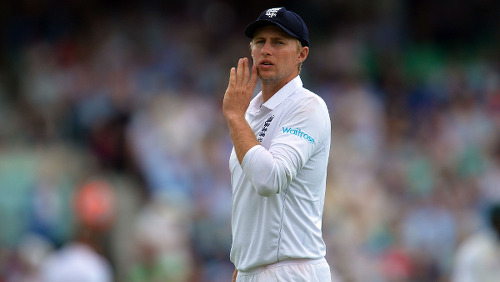 In the event, against the similarly constituted left-hand/right-hand pair of Alex Lees and Zak Crawley, Brathwaite wisely gave the new ball to Permaul, with clear instructions to bowl a tight line. He did, his six overs costing a mere 13 runs, helping to restrict England to 40 without loss.
Given the responsibility of keeping things tight at the other end, Roach (4-3-5-0), had a confident appeal against Crawley nixed by the technology. Seales, though, who replaced him after four overs, had no such success and his three overs cost 16 runs
There will be no room for any looseness or indiscipline before lunch tomorrow if, as in Antigua, the West Indies are not to find themselves needing rearguard action in the last two sessions.
With centuries under their belts, Brathwaite, Blackwood and Nkrumah Bonner may well feel they have the measure of the England bowling. But the pitch has spun more and more with every passing day.
The bowlers' footmarks, more of a problem for John Campbell, the sole left-hander in the West Indies line-up, could make keeping out the so far largely unthreatening Leach a major problem.
The weather too may prove influential. A draw seems likely but…
(SUMMARISED DAY FOUR SCORES)
Toss: England
England 1st Inns: 507 for 9 dec. (150.5 overs) (Joe Root 153, Ben Stokes 120, Dan Lawrence 91, Chris Woakes 41; Veerasammy Permaul 3/126, Kemar Roach 2/68, Jayden Seales 1/55)
& 2nd Inns:40 without loss (15 overs) (Zak Crawley 21*, Alex Lees 18*; Veerasammy Permaul 6-0-13-0, Kemar Roach 4-3-5-0, Jayden Seales 3-0-16-0)
West Indies 1st Inns: 411 all out (187.5 overs) (Kraigg Brathwaite 160, Jermaine Blackwood 102, Shamarh Brooks 39, Joshua Da Silva 33; Jack Leach 3/118, Saqib Mahmood 2/58, Ben Stokes 2/65)