The Trinidad and Tobago Red Force became the first team to win a fixture in the 2022 West Indies Championship, seeing off the Jamaica Scorpions today at the Brian Lara Cricket Academy in Tarouba.
But, as the Red Force stumbled clumsily over the finishing line, it is anyone's guess which team took more encouragement from the final day's play.
At the start of play this morning, with ten wickets in hand, the Red Force needed just 59 runs to better Jamaica's aggregate total of 353. By the time captain Imran Khan's troops reached their target, they had lost seven of those ten wickets. Khan, who batted at number 7, was unbeaten on 12 at the close.
Red Force coach Dave Furlonge credited Khan for his nervelessness at the close but made plain his disappointment too. 
"I think the other batsmen were not confident to go out and play their natural game once we lost a few wickets," said Furlonge. "The situation was very tense."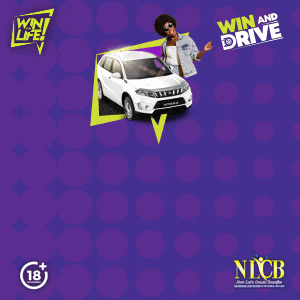 The Red Force were not the only regional outfit to look ruffled during a chase today.
Across at the Queen's Park Oval in Port-of-Spain, the Guyana Harpy Eagles had no margin for error left when lower-order batsman Veerasammy Permaul took full advantage of lackadaisical fielding from West Indies Under-19 cricketer Teddy Bishop to complete the winning runs andjust get his team past the Windward Islands Volcanoes by a single wicket.
Permaul finished on 20 (43b, 1 x 4) and he is unlikely to make a more timely contribution with the bat in this competition.
In truth, Guyana might have expected a more straightforward afternoon once the opening pair of Chanderpaul Hemraj (60 off 72, 7 x 4, 2 x 6) and Tagenarine Chanderpaul (28 off 77, 2 x 4) had put on 89 runs for the first wicket. 
In a flash, though, it was 110 for 3. Chanderpaul (T) was dismissed by a brilliant low catch from Bishop, Hemraj gave his hand away by offering catching practice to Larry Edward, and Hetmyer (9 off 22) was caught in the slips by Devon Smith.
In each case, the bowler was Volcanoes spinner Kenneth Dember .
Hetmyer might have been celebrating early today as the IPL outfit, Rajasthan Royals, showed they are not nearly as picky about fitness as the Cricket West Indies (CWI) selectors. The Royals shelled out US$1.3 mil to purchase the Guyanese batsman for the upcoming season.
Middle-order batsman Nicholas Pooran and allrounder Jason Holder, who are both in India with the West Indies white ball squad, were also drafted for US$1.43 mil (Sunrisers Hyderabad) and US$1.16 mil (Lucknow Super Giants) respectively.

West Indies captain Kieron Pollard was already retained by the Mumbai Indians while Sunil Narine and Andre Russell are both at Kolkata Knight Riders and Dwayne Bravo was reclaimed as a Chennai Super Kings asset.
Dember clearly had no intention of stopping with Hetmyer. 
With his leg raised at the start of his run-up, the 34-year-old St Vincent and the Grenadines spinner looks like an Olympic diver on the springboard. Only it was Guyanese wickets that went tumbling down, his figures reading 5/80 from 29.3 overs.
It was not enough to upset the Harpy Eagles, though, as a 20-run partnership from Permaul and Nial Smith got the regional powerhouses off the hook.
At Kensington Oval, although their clash with the Leeward Islands Hurricanes was another close encounter, defending champions Barbados Pride did not put their supporters through such an emotional roller-coaster.
Set a target of 195 runs, Barbados got there in 54.2 overs with four wickets to spare, thanks to a good day at the office by middle-order batsman Jonathan Carter (71 off 131, 5 x 4, 2 x 6).
Pacer Jeremiah Louis finished with 4/50 for the Hurricanes while spinner Rahkeem Cornwall claimed 2/69 from 24 overs. But Carter's presence meant the host team could boast of never really being second-best in the contest.
In Tarouba, though, there were jangling nerves a-plenty.
The Red Force had added just 12 to their overnight score before Jamaica pacer Marquino Mindley trapped opening batsman Isaiah Rajah lbw for 8 (38b, 1 x 4) to leave the hosts on 34 for 1–just 47 shy of their target.
Mindley returned to see off Joshua Da Silva (6 off 13, 1 x 4) in the next over, before off-spinner Jamie Merchant had Jason Mohammed (4 off 15, 1 x4 ) caught by Jermaine Blackwood with the score on 57 for 3. 
Cue panic in the Red, Black and White dressing room. The Red Force got just 12 runs from their next four wickets as Merchant and spinner Patrick Harty made hay in the early morning sunshine.
"I think the guys took it for granted that it was 80 runs and it would be a walk in the park," Khan told Wired868. "But it is cricket and anything can happen. And credit to Jamaica for building that pressure on us.
"[…] We wanted to start the tournament with a win and we achieved that but a bit disappointed in how we finished, losing seven wickets chasing that score—but we have to learn from that."
This evening, the Red Force coach promised to ring a few batsmen who will be invited to give up their Sunday to work on 'technical issues'.
"Some of them are not getting their front foot forward enough to the ball," he said. "So they will work with the bowling machine and we will try to correct that."
On Monday, the entire team will join up for Covid tests before practice starts, with 'extensive fielding drills' being the order of the day, particularly in the slip area.
Khan was also stumped at the team's sub-standard fielding.
"It is something that has affected us for a couple seasons," said the Red Force captain. "[…] We have worked on it but I really don't know what happens when game time comes. Maybe there is some mental aspect like Coach said. I feel it is partly a confidence issue, and with more practice, they will get more confidence."
Furlonge didn't hesitate to identify bowling as the Red Force's strong suit. The batsmen, he said, must improve the mental aspect of their game.
Khan conceded that the final day's play has left their batsmen requiring some introspection. However, he remains upbeat about their chances and capabilities.
"I am looking to win the tournament but it is one game at a time," he said. "We won against Jamaica and now we just have to focus on the Windward Islands next week. I think we have a really balanced team in terms of bowling and batting. Any coach or captain would like to get a team like this. 
"[…] Once the team gels properly and plays disciplined cricket, we will do well going forward."
Khan and the Red Force will not have to wait long for the opportunity to demonstrate whether the skipper is indeed on the ball.
Match summaries
(At Brian Lara Cricket Academy, Tarouba, Trinidad)
Jamaica Scorpions: 141 all out (Jermaine Blackwood 44, John Campbell 25; Bryan Charles 6/48, Jayden Seales 2/17) & 212 all out (John Campbell 45, Derval Green 41*; Anderson Phillip 5/82, Imran Khan 3/46, Bryan Charles 2/49)
Trinidad and Tobago Red Force: 273 (Yannic Cariah 72, Isaiah Rajah 65; Marquino Mindley 5/70, Nicholson Gordon 4/65) & 81 for 7 (Keagan Simmons 38, Imran Khan 12*; Jamie Merchant 3/18, Marquino Mindley 2/3, Patrick Harty 2/21)
Trinidad and Tobago win by three wickets
(At Kensington Oval, Bridgetown, Barbados)
Leeward Islands Hurricanes: 172 for 9 dec. (Devon Thomas 58, Kieran Powell 43; Keon Harding 4/42, Jonathan Carter 2/9) & 346 (Devon Thomas 112, Keacy Carty 55; Ramon Simmonds 4/63, Keon Harding 2/69, Kraigg Brathwaite 2/7)
Barbados Pride: 324 all out (Shamar Springer 91, Shane Dowrich 86; Rahkeem Cornwall 4/99, Colin Archibald 3/47) & 195 for 6 (Jonathan Carter 71*, Raymon Reifer 45; Jeremiah Louis 4/50, Rahkeem Cornwall 2/69)
Barbados win by four wickets
(At Queen's Park Oval, Port-of-Spain, Trinidad)
Windward Islands Volcanoes: 339 all out (Preston McSween 86, Alick Athanaze 68, Devon Smith 52; Gudakesh Motie 4/62, Keemo Paul 3/84, Veerasammy Permaul 3/88) & 190 (Alick Athanaze 58, Larry Edward 43; Veerasammy Permaul 5/53, Clinton Pestano 2/45, Keemo Paul 2/30)
Guyana Harpy Eagles: 327 (Vishaul Singh 93, Keemo Paul 73; Shermon Lewis 4/59, Kenneth Dember 4/36, Preston McSween 2/78) & 183 for 9 (Chanderpaul Hemraj 60, Tagenarine Chanderpaul 28; Kenneth Dember 5/63, Larry Edward 3/10)
Guyana win by one wicket
Wired868 has provided readers with solid, independent journalism since 2012.  If you appreciate our work, please contribute to our efforts. 
Support Independent Journalism