Jamaica Men's National Senior Team head coach Theodore 'Tappa' Whitmore has paid the price for his team's sluggish start to the Qatar 2022 World Cup qualifying campaign, as he was fired from his post today.
Whitmore, an iconic ex-Jamaica midfielder who starred in the 'Reggae Boyz' 1998 World Cup campaign, has operated under the threat of dismissal for the last two months. And the technical committee of the Jamaica Football Federation (JFF), headed by Rudolph Speid, is believed to have recommended his dismissal on 17 November 2021—after the team's last international match window.
Three weeks later, the JFF, headed by president Michael Ricketts, made its mind up as the football body pulled the plug on Jamaica's most successful coach in this millennium.
SportsMax prematurely called time on Whitmore's tenure last month and was first with the news again today. However, a JFF official, on condition of anonymity, confirmed to Wired868 that the dismissal was not a hoax.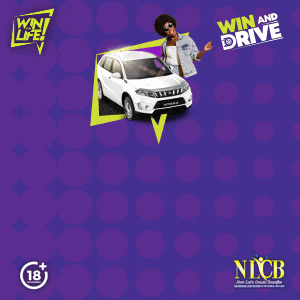 Whitmore also confirmed the news to the national players. The players, according to a source, have not taken the JFF's decision well and are unhappy with the move.
Bizarrely, the JFF confirmed that it has replaced Whitmore with his assistant coach Paul Hall.
Hall, who played alongside Whitmore in the 1998 World Cup, holds a Uefa A coaching license but has never served as head coach at a competitive level. The London-born player twice worked as assistant manager in the England Conference division, which is semiprofessional, while he is the current developmental coach at second tier team, Queen's Park Rangers.
Now, Hall will cut his teeth as head coach in the business end of the Concacaf World Cup qualifying series. His first game in charge is against Mexico at Kingston on 27 January 2022, before the Boyz travel to Panama on 30 January and then host Costa Rica on 2 February.
Fifa's international match window does not permit any activity before then, which means Hall will have less than a week with his full squad before they face El Tricolor.
At present, the Boyz are sixth among the eight nations in the final Concacaf qualifying round and trail third-placed Mexico and fourth-placed Panama by seven points. It was not a placing that matched the expectations of either the Jamaican public or the JFF.
Jamaica advanced to successive Concacaf Gold Cup finals in 2015 and 2017 as well as the 2019 semifinals and, with the recent addition of West Ham United star striker Michail Antonio, believed they had a roster capable of holding their own against the best in the confederation.
Ironically, Whitmore was in charge for much of Jamaica's upswing, after succeeding German Winfried Schafer in 2016—when the latter failed to get the Boyz to the World Cup Hex.
Whitmore, who had a prior stint in charge of the national team between 2009 and 2013, took the Boyz into 107 international matches and won 47 of them, with 22 draws and 38 losses. And, arguably, there were recent signs that 'Tappa's Boyz' had regained their mojo.
Jamaica are unbeaten in their last three matches: a 2-0 win away to Honduras, a 1-1 draw away to El Salvador and a 1-1 home tie with the United States. El Salvador lost just once at home in this campaign—they got points there against Panama, Honduras and USA—and needed a stoppage time goal to deny Whitmore's troops victory in San Salvador. While, but for a controversially disallowed item, the Boyz might have taken all three points against USA.
Jamaican internationals Leon Bailey and Ravel Morrison both last month urged the JFF to stick with Whitmore, Morrison claiming that Jamaica were 'very unlucky' to not collect a maximum nine points in the last match window rather than the five they eventually had to settle for.
Superb goals by Antonio against El Salvador and the United States also suggested that Jamaica might be starting to click at last. But it was too late for the JFF.
It will be Hall's responsibility to chase down a Qatar berth now, as the current players aim to make it the fourth time a Caribbean outfit qualifies for the World Cup after Haiti (1974), Jamaica (1998) and Trinidad and Tobago (2006).