Secondary Schools Football League (SSFL) president Merere Gonzales has suggested that vaccine hesitancy among Trinidad and Tobago's student population could be a key factor in the Government's decision to block schools football for the second successive season.
Gonzales said the SSFL executive had been in communication with the ministries of Health and Education and were given hope that the 2022 season would be a reality—albeit in a truncated form. However, the low take-up of vaccines by students might have prompted an about-turn by Government.
"We were given the 'assurance' that as long as a greater percentage of the school population was vaccinated there would be a chance to return to school football," Gonzales told Wired868. "But that didn't happen."
There are no data available for school footballers. However, the attendance record for vaccinated children from forms four to six suggested that as little as 30 percent of the student population were fully vaccinated.
Anecdotal data suggest that a significant portion of not only school footballers but coaches too are unvaccinated.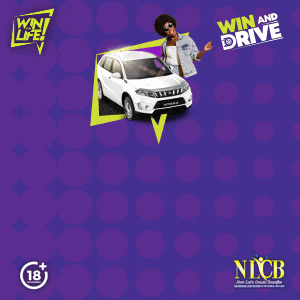 After failing to get the green light to retake the field of play, the SSFL launched its inaugural Online Ball Juggling Skills Showdown instead—to give male and female students 'a platform to display their skill levels before an international audience'.
Participants are grouped in 16 and under and 20 and under categories for each sex and must submit a video recording of them juggling a size five football for 45 seconds (16 and under) and 90 seconds (20 and under) respectively, while dressed in their school's football uniform.
The players will be graded according to aesthetic (using different parts of the body), transition of ball from one body part to another, range of difficulty in performing the act, and innovation in their use of space.
Judges for the competition include National Women's team duo Karyn Forbes and Maylee Attin-Johnson, interim president of the Unified Football Coaches of Trinidad and Tobago (UFCTT) Jefferson George, Strike Squad captain Clayton 'JB' Morris, and ex-Soca Warriors and Beach Soccer defender Makan Hislop.
Entries must be submitted no later than Friday 17 December 2021 to ssfl.ato@hotmail.com and azaadmk@gmail.com, with prizes still to be announced. 
"Because of all that is happening globally, we have no choice but to bring this [competition] to the front burner in the absence of a second SSFL season," said Gonzales. "We wanted to maintain and engage the student athlete population with an activity that is productive, positive and meaningful. 
"[…] It is our hope that this is a stepping stone to facilitate some activity off the field of play while we work with the relevant authorities to get back onto the field of play."
Selected videos from the 2021 Online Ball Juggling Skills Showdown will be shown on the SSFL's Facebook page and website along with other social media platforms. SportsMax has also promised to promote the competition.
Gonzales noted, though, that new SportsMax CEO Nicholas Matthew was disappointed Trinidad and Tobago did not follow Jamaica's lead in resuming its school leagues.
"Sportsmax is extremely concerned and saddened by our inability to have a competition for the second [straight] season," said Gonzales, "but [Matthew] wants to be kept up-to-date with our progress in the online competition and is willing to use its platform to advertise and promote the clips."
Critics of the Trinidad and Tobago Government's reluctance to resume sport have pointed to the fact that Jamaica restarted its own competitions, including its schools football and domestic senior football leagues.
Gonzales said the SSFL did seek advice from 'The Land of Wood and Water'.
"They have put things in place to reassure their government, who seemed to be understanding about the need for student athletes not to be inactive for too long," said the SSFL President. "One of the things which SportsMax suggested to us was using limited, confined venues. So rather than having the SSFL played throughout the length and breadth of the country, we would instead choose three venues and ensure all the necessary health and safety protocols are there, with the necessary restrictions to ensure there is no risk at all.
"There would certainly be no fans or supporters, but just the necessary authorised persons to ensure the games can take part." 
But that was not the only thing Jamaican sporting bodies did to smooth the way for the resumption of sport on their island. Wired868 spoke to three Jamaica football officials, who all confirmed that a vaccination drive was key to their getting the green light.
"All the players and coaching staff in the ISSA School League had to be vaccinated," said Inter-secondary Schools Sport Association (ISSA) president Keith Wellington.
Jamaica's National Premier League opted to use weekly PCR tests for their 2021 competition. However, according to a Jamaica football official, the expense of the Covid-19 tests forced an about-turn by the governing body. Going forward, all players and staff must be vaccinated to take part.
Jamaica Football Federation (JFF) technical committee chairman Rudolph Speid said that the vaccination rate of players within its Premier League is already at 70%.
Incidentally, only 16% of the Jamaica population is fully vaccinated—according to our World in Data—as opposed to 45% of the Trinidad and Tobago population. It suggests that the chance to resume sport was a strong incentive for Jamaican footballers.
Last month, the Ascension Tournament offered a proposal to the Ministry of Health for its own senior club competition that included the promise of fully vaccinated players and officials, yet was still turned down.
However, Minister of Health Terrence Deyalsingh said the Government's reluctance to sanction the Ascension competition was a result of the current spike in Covid-19 cases.
"Due to the community spread of the Delta Variant of Covid-19, I am unable to authorise the conduct of the said tournament, at this time," stated Deyalsingh. "Notwithstanding, due consideration may be given to your request in the future."
Gonzales said he is also concerned about the current spread of the virus and urged citizens to continue observing all health protocols. He suggested, though, that, if sport remains on hold, there can be another sort of pandemic in the future.
"If persons remain inactive—and youths in particular—you are looking at a generation plagued with health issues like obesity and so on in the future," he said.
Gonzales said he expects SSFL competition to resume by September 2022. He hopes that the Government's vaccination drive is also successful, although he was not exactly forthcoming about whether his executive would 'push' school players, coaches and officials to get the jabs.
"While we would like to see [vaccination] happening, we don't want to be caught up in the politics of it," said Gonzales. "If that becomes a major factor, maybe we can [encourage members] in a subtle and tactful way without making any official statement on it—so as to have the schools understand the importance of it being done, so the players can get back to the field of play."
Editor's Note: Click HERE for the rules and registration forms for the Online Ball Juggling Skills Showdown.
Wired868 has provided readers with solid, independent journalism since 2012.  If you appreciate our work, please contribute to our efforts. 
Support Independent Journalism