If Mark Nicholas, of these West Indians 'have no brains' fame, were an active cricketer representing one of the teams in the 2021 T20 World Cup, I feel certain he would have no problem taking a knee.
Quinton de Kock does. He declined to comply with the South Africa Cricket Board's diktat that players must take a knee. He took a stand, consistent with his conscience. I don't share his views.
But I don't share the SACB's view either.
The reason? A man convinced against his will, I learned as a boy in primary school, is of the same opinion still. Is mere obeisance what they want. Lip service? The hypocrisy that masquerades as sympathy? Have we really advanced the game if we get any or, indeed, all of those without genuine empathy?
Here is Peter Oborne writing, in Basil D'Oliveira Cricket and Conspiracy: The Untold Story, about social conditions in mid-20th Century South Africa before the end of apartheid: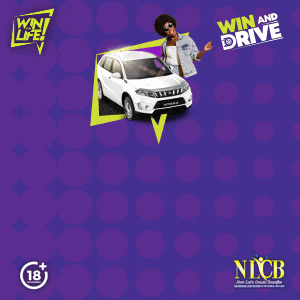 (Black) Players sensed that fair play did not exist in the society in which they lived. So they created a version of it instead on the cricket field. And they linked cricket to Lord's cricket ground and the British Empire.
The immediate circumstances under which they lived were arbitrary, brutal and illegal. It was important for the victims to believe that something better existed, and many of them found the answer in cricket.
One paragraph can hardly convey the degree of complexity involved in the race and colour issue in South Africa. But if that paragraph does not warn you off jumping to hasty conclusions on this issue, nothing will.
'Nuff said.
I have not actually heard anyone say so. I do, however, feel certain there are those who have already leapt to the conclusion that the umpires are conspiring to ensure WI are dethroned.
CNC3 reported on Tuesday night that Pollard was 'somewhat controversially' given out caught.
And the Wired868 match report says this:
Pollard made 26 off 20 balls (2 x 4, 1 x 6) before television umpire Chris Brown controversially adjudged him caught by van der Dussen off Pretorius—despite replays showing a puff of dust rising just as the catch was taken.

'Somewhat controversially'? 'Controversially'? Where is the controversy?
The rules are clear! The umpires make a judgement on the field as they would have if there were no technology available. That becomes a 'soft signal' if there is uncertainty or disagreement.
Should the third umpire be unable to find clear evidence to overturn the on-the-field decision, the 'soft signal' stands as the decision.
In the instant case, neither umpire was close enough or in good enough position to see whether or not van der Dussen's catch had been completed cleanly. But their considered judgement was that it had. Think of your own reaction before you saw the replay.
Did you think Pollard was out or not out? In real time, did you see 'a puff of dust rising just as the catch was taken'?
I think the third umpire may also have seen the dust during his review. Something certainly told him that the catch might not have been cleanly taken. But even if the on-field umpires can go on gut feeling, the third umpire cannot. The purpose of the technology is precisely to ensure that there are no clear and obvious errors—that's football's VAR's wording actually—when the officiating umpires so do.
So the third umpire repeatedly requested 'another angle' on the van der Dussen catch. There was none available.
The soft signal stood as the decision. Properly. Not even a hint of controversy. Except in closed West Indian minds.
When Shimron Hetmyer took his catch, the umpires had a clear view and determined erroneously that he had not taken a clean catch. The technology clearly showed his fingers under the ball.
The soft signal was overturned. Closed minds focused on the soft signal, not its reversal.
"Life is a stage," Bro Valentino sang in the 1970s, "and we are the actors. Everybody have a part to play."
Let us not look for scapegoats to explain away the failures of our men. Let us hold them to account for their failures.
And not be afraid to call out those whose job it is to ensure, without fear or favour, malice or ill-will, that we are always represented by the best possible team.
I see my part in what is already a World Cup debacle as trying to shine a light on all the significant events, big and small, to see if we can understand why what happened happened so that, where necessary, we can do better in the future.
So I return to the issue of what ails Pollard's side.
In the lead-up to Tuesday's 'live' coverage, the television highlighted one player from each side; for the West Indies, that was the skipper himself.
Now I know that, as a general rule, the end product on TV is usually a highly edited production. You shoot much, much more footage than you will ever need to actually use and simply discard the bits that do not, for technical or other reasons, pass muster.
The testimonies of Nicholas Pooran, Obed McCoy, Chris Gayle and Evin Lewis were much better than the cringe-worthy stuff whoever it was produced for Gally's Strike Squad all those years ago. But they weren't great.
And there was none from Dwayne Bravo.
It is entirely possible that the producers of the Pollard segment did also get Bravo, Pollard's very good friend, on camera. But the 37-year-old former TKR captain who was supplanted by the 34-year-old current captain once he was promoted to the helm of the West Indies white ball teams did not make the final cut.
I could not help but wonder why.
I wonder too if statistics are readily available to tell us just how many times in his 26 Test and 143 ODI matches for WI coach Phil Simmons gave his hand away. It only arose as an issue for me after I listened to Daren Sammy talking on TV about what happened/happens in the West Indies dressing room.
The former skipper says that, where Test matches are concerned, the coach is very much in charge; in T20 games, however—still according to Sammy—he is wont to defer to the senior players who have a wealth of experience in leagues all over the world.
Huh? I could scarce believe my ears.
I had been astounded—no hyperbole there—when I saw that Roston Chase had been omitted from the starting XI on Saturday. Top scorer in the CPL, earning his place in the squad on that basis. Top scorer in the warm-up game with a solid, efficient, unspectacular half-century in a moderate team score.
Solid, efficient, unspectacular? Stay in yuh section, breds! Yuh cyar bring All Stars sailor mas into the splendour of the great George Bailey band!
But the evidence of my eyes forced me to give credence to Sammy's claim. Can Simmons have genuinely approved of the omission of Chase for Saturday's opening match? Does he seriously expect us to subscribe to that shit about shot selection sinking us on Saturday? If you believe in the salvation of sixes, how many shots do you really have to choose from?
And don't you have the good sense not to, as Pommie Mbangwa noted, put all your eggs in one basket?
Even after you saw the lame performance of the lemmings-like line-up on Saturday, you allowed Chase to be overlooked again?
Please, Simmo, spare us! Better to say nothing if you have nothing sensible to say.
Nuff said!