Just before the 2016 ICC T20 World Cup knockout round began, England's Mark Nicholas dismissed the West Indies as no-hopers on the grounds that West Indians 'have no brains'.
It is a view that hardly flatters the other teams; the record shows that Daren Sammy's WI went on to win the tournament and the title. Without, if Nicholas is right, brains.
But was Nicholas right? My instinct in 2016 was to dismiss the racist, stomach-turning comment. Still, as I watched the first few days of the 2021 CPL with T20 World Cup 2021 on my mind, the unbidden question kept competing for space with it.
From Friday through Sunday, I wondered, not for the first time, just how far off the mark Nicholas was.
Perhaps the place to begin is with the game between Jason Holder's Barbados Royals and Rovman Powell's Jamaica Tallawahs.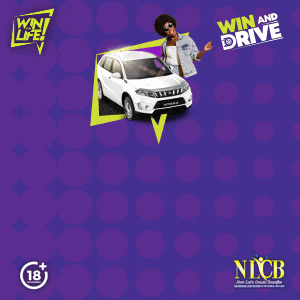 Hayden Walsh Jr is the best fieldsman on the Royals side, right? Is there anyone watching the CPL who is not acutely aware of that? And what of those who are actually playing in the CPL? Is there any chance that they can be unaware?
Zero percent, you say? Ha!
When, with his team chasing 162 for the win and already more than a little shaky with the top three back in the hutch and just over 30 on the board, skipper Powell attempted to steal a single, he departed via the run-out route.
You've guessed it! Who darted in from cover-point and hit the wicket with a direct throw from almost square on?
Really, I asked myself a la Nicholas, do these West Indians have any brains? My instinctive answer has always been in the affirmative.
Do they use them? Ah! Well, there the jury is still out.
The two classic examples etched on my brain involve Shannon Gabriel in a Test match vs Pakistan in May 2017 and Carlos Brathwaite vs New Zealand in 2019 in the 50-over World Cup.
On Saturday in Warner Park, Brathwaite was at it again. Brathwaite and Andre Russell. But—good news—on the day, they were up against a superior West Indian intellect, a brain that was not merely ornamental (like the now seemingly ubiquitous heavy gold chains) but actually engaged.

When, in the Royals innings, he joined Glenn Phillips at the crease with his team less than comfortable at 82 for 5, eventual Man-of-the-Match Raymon Reifer had already given life to the old adage about cricket being played above the shoulders. The partnership added 79 without being broken.
Now, handed the ball with the Tallawahs on 21 for 2, Reifer begins with a wide to Brathwaite. 'Full and wide outside off', the live commentary described it.
It is important to remember that Reifer is left-handed and bowling over the wicket. The natural angle for the delivery is towards slip.
Bowling right-arm over the wicket to TKR's right-handed Kieron Pollard in over #14 of their match, St Lucia Kings' Rahkeem Cornwall attempts something similar to what Reifer will do here, transparently hoping to have the TKR captain stumped down the leg-side by wicket-keeper Andre Fletcher. He succeeds only in conceding 12 runs, including seven wides—and earning the complete contempt of the West Indies white ball skipper.
Reifer's next ball is 'full and wide on seventh stump'. Lewis bursts his lungs to reach the deliberately—and predictably, I think it is fair to say—wide ball. 22 for 3.
The next four balls are 'full and wide', 'fullish on fifth stump', 'on off' and 'on sixth stump'.
See a pattern?
Fast forward to over #15. Reifer is back. The score is 96 for 4; 66 are needed from six overs with six wickets in hand. Shortly, at 99 for 5, that has become 63 needed from five overs and five balls with five wickets in hand. The Devil is indeed in the details.
Reifer begins with 'a hat-trick of wide yorkers'—wide, of course, of off-stump—and follows that up with one that is 'full outside off'. The next is wide outside off but just wide enough to induce the drive. Brathwaite c Phillips (on the cover boundary) b Reifer.
In walks Andre Russell, who had whacked and smacked his way to a 14-ball half-century in his previous innings. But his expected assault on Reifer will have to wait; the batsmen have crossed.
Legal ball number three is a wide yorker. Number four is 'an off-cutter on sixth stump'. Shamarh Brooks 'shuffles across to flick it into mid-wicket and takes a single'.
Russell faces the next three balls, each of which earns the descriptor 'wide yorker'.
Legal ball number five is 'full and wide'. 103 for 6. Russell c Walsh (on the point/third-man boundary) b Reifer.
Tearaway pacer Oshane Thomas, who has bowled over #14 from the other end, has figures of 3-0-25-0. Reifer's figures read 3-0-25-3. Seven of those 25 runs have come in wides.
A bowler completely out of control, right?
Let us jump ahead to over #19. Reifer's back again. The first ball is 'full on the stumps', the second is 'wide outside off'. Balls four, five and six are all 'full and wide' as is the first attempt at ball six, a no-ball.
Ball number three, 'full outside off', is 'slapped by the batsman high and deep to the fieldsman at long-on' who 'shells it at shin height'.
Not one of seven deliveries is called wide by the standing umpire.
Conclusion? Those wides in over #15 were no accident. Reifer had planned the whole damn thing!
No brains, Mr Nicholas? West Indian batsmen must perhaps plead guilty but there is at least one West Indian bowler who merits a noli contendere. Despite a dropped catch, his final figures read 4-0-31-3 with 14 dot balls, two fours, one six, seven wides and one no-ball.
"My mindset," Reifer would tell the post-match interviewer, "wasn't so much on who was to come but was just about executing one ball at a time and hitting my yorkers."
Nary a mention of any wides. The return match is on Tuesday evening.
Wired868 has provided readers with solid, independent journalism since 2012.  If you appreciate our work, please contribute to our efforts. 
Support Independent Journalism