The Trinidad and Tobago Football Association (TTFA), guided at present by the Robert Hadad-led Fifa-appointed normalisation committee, has apparently reversed its position on providing an entirely local-based technical staff to assist Women's National Senior Team head coach James Thomas.
A TTFA press release this afternoon confirmed instead that Charlie Mitchell will serve as assistant coach and performance analyst. Mitchell, like Thomas, is from Wales and, according to the local football body, will not work with the Women Soca Warriors full-time. Instead, he will only join the team for 'camps and competitions'.
"Charlie Mitchell, the only additional member of staff who is a non-resident, will be available for Senior Women's National Team camps and competitions," stated the TTFA Media, "and his services as a performance analyst will also be made available to other national teams such as the Senior Men's [Team]."
At present, Angus Eve is the interim head coach of the Men's National Senior Team although his contract expires on 31 August 2021. His position is now open for tender.
Eve is the only local to operate as head coach for the past year, with Terry Fenwick (England), Constantin Konstin (USA), Ramiro Amarelle (Spain) holding the previous top jobs. Fenwick and Konstin were hired under the former administration, led by president William Wallace.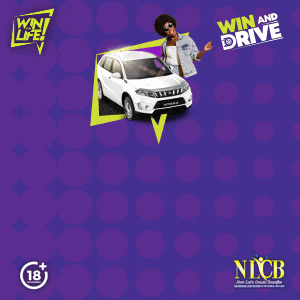 The entire Women's National Senior Team staff consists of Thomas (head coach), Mitchell (assistant coach and performance analyst), James Baird (goalkeeper coach), Joanne Daniel (team manager), Terry Johnson-Jeremiah (equipment manager), Atiba Downes (strength and conditioning coach) and Aqilya Gomez (rehab specialist).
Baird is a Scottish goalkeeper coach who has lived in Trinidad and Tobago for over a decade, after representing Tobago United in the Pro League.
Notably absent from the new staff list are Richard Hood, Dernelle Mascall and Kelvin Jack who were verbally offered positions on the Women Warriors staff by women's football director Jinelle James, two months ago. All three were former Trinidad and Tobago players or coaches—or both.
Hood took the Women's National Senior Team to the Concacaf semifinal stage in 2006 and got the Women's Under-20 Team to the Concacaf quarters last year, while Mascall, a former stand-out player, was appointed assistant coach for the Women's National Under-15 Team in 2020.
Jack, who represented Trinidad and Tobago at the Germany 2006 World Cup and is a former Scotland Premier League goalkeeper, was assistant coach and goalkeeper coach under Men's National Senior Team head coach Terry Fenwick, before being dismissed last month.
Hood and Mascall were promised positions as assistants to Thomas while Jack was due to serve as goalkeeper coach.
However, a selection panel of TTFA technical director Dion La Foucade, ex-Trinidad and Tobago national footballer Richard Chinapoo, James and Thomas eventually came up with entirely different names, using—according to the TTFA press statement—'a robust recruitment system of candidate reviews and interviews' that supposedly assessed candidates 'on their credentials, tactical knowledge, coaching style and ability and willingness to learn'.
Downes and Gomez, the strength and conditioning coach and rehab specialist respectively, were 'evaluated using a similar process under the guidance of the TTFA's Return to Play Medical Committee'.

All successful candidates 'accepted contractual terms that were affordable to the TTFA, given its financial constraints'.
La Foucade insisted that the hiring process was fair to all candidates. He could not remember Mitchell's qualifications off-hand.
"James [Thomas] didn't know [Mitchell] was applying for the job," La Foucade told Wired868. "He applied and he got through. I can say 100 percent that this was very fair and everyone was given a fair chance."
Mitchell is not only Thomas' compatriot but the two worked together with the Wales National Women's Senior Team. It is unusual, then, that Thomas apparently claimed to be unaware of Mitchell's application.
Like Thomas, Mitchell has never worked as a head coach before. In fact, he only got his first job as an assistant coach last year at Pafos FC in Cyprus. His previous jobs were always as a performance analyst working under the team scout.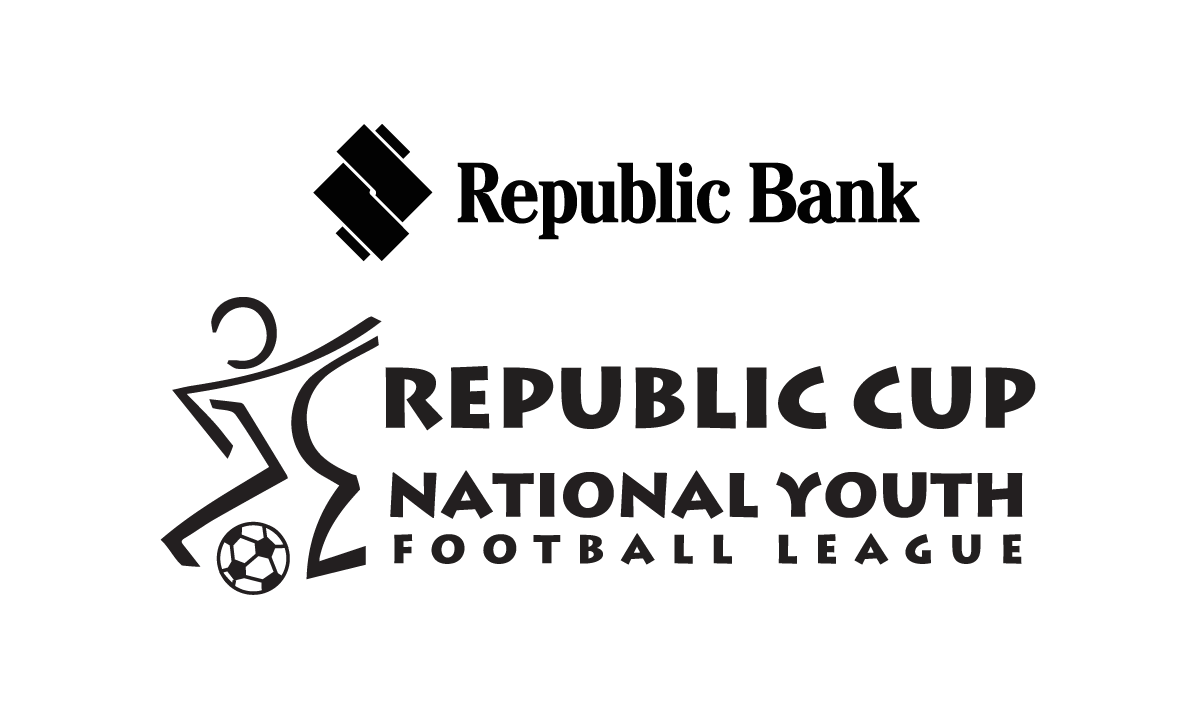 His current position in Cyprus sees him double up as assistant coach and performance analyst, as will be the case in Trinidad and Tobago. Presumably, he will retain his day job at Pafos FC.
Thomas described his new support staff as 'the leading candidates from the process' who will help the Women's National Senior Team to be 'competitive'.
"For us to get back to being competitive on the international stage, it was crucially important that we provide the players with a safe, respectful, competitive and challenging learning environment," Thomas told the TTFA Media, "and to do that we followed a thorough and rigorous recruitment process for all staff positions. 
"This is international football, which is the highest level of the game, so we needed to ensure that we recruited staff to recognise and implement the necessary standards in their specialised fields of expertise, and we have done that with these appointments—the leading candidates from the process.
"For our team to perform at a level acceptable for the nation and its fans, we need them to become learners. Learning every session, every day, every game to become better players. 
"For this to happen, we needed to surround the players with staff that also are dedicated to their own learning every single day and continually wanting to better themselves in terms of their formal qualifications and personal learning journeys."
Thomas, according to the TTFA, holds a Uefa A License coaching badge and was an assistant coach for the Wales National Women's Team and Cardiff City Ladies FC. He has never worked as head coach of a senior team before Trinidad and Tobago.
He replaces US-based Trinidadian Stephan De Four as head coach, after the latter was sacked in December 2019 by the former administration.
Prior to De Four, Trinidad and Tobago's last eight women's coaches were (in reverse order): Shawn Cooper (interim), Anton Corneal (interim), Jamaal Shabazz, Carolina Morace, Hood, Anthony Creece (interim), Randy Waldrum, and Marlon Charles.
"I want to leave the Women's National Team and the coaches dedicated to their development, within the Trinidad and Tobago women's football arena, in a stronger place than I found it," said Thomas. "I believe this mentorship programme can improve both the players and coaches for the benefit of the national teams for years to come, which is something I am hugely passionate about."
The Trinidad and Tobago Women's National Senior Team were Caribbean champions in 2014 and Concacaf semifinalists in 2014 and 2016—under Waldrum and Hood respectively. They came within one match of the Canada 2014 Women's World Cup but lost 1-0 on aggregate to Ecuador.
At present, the Women Warriors are ranked 70th in the world by Fifa and eighth in Concacaf, while they sit third in the Caribbean, behind Jamaica (51) and Haiti (62).
"We cannot ask and expect the players to push and challenge themselves to be better every day, if the staff don't do the same," said Thomas. "We have to be the standard setters."
Thomas spent the 'last few weeks' training a pool of 'approximately 60' local women's footballers in Trinidad and Tobago, according to the TTFA, despite not having a staff in place. 
La Foucade said he assisted Thomas in his duties, which he described as mostly physical drills done under the supervision of Movement Mechanics—run by sport performance specialist Gregory Seale. The TTFA technical director said Thomas mirrored his work on both islands. 
"James went over to Tobago quite a few times," said La Foucade.
The Women Warriors head coach is expected to select his final local training squad early next next month.
The TTFA further announced its intention to launch a 'Women's National Team coach mentorship programme' with a selected ex-national women's player receiving the 'opportunity' to serve as Thomas' assistant coach and 'benefit from workshops and pitch-side training in performance analysis, periodisation and overall coach development'.
Since Thomas does not have an assistant coach until Mitchell flies in for 'camps and competitions', is the TTFA's 'mentorship programme' actually a way of providing the Welshman with a local assistant for free?
The normalisation committee promised to give the public 'further details for the mentorship programme and the application process […] shortly'.
"If you look at the Fifa rankings, there are nations much smaller than Trinidad and Tobago that are ranked much higher than us," stated Thomas, "and it isn't a coincidence that these nations and their coaches have recognised the importance of coach development and education to benefit their national teams.
"This is why I have also suggested and been working behind the scenes for a few weeks on a Women's National Teams coach mentoring programme for talented local coaches, and I'm really encouraged that the TTFA has been so receptive to the proposal."
In fact, no country smaller than Trinidad and Tobago has a higher Fifa ranking within Concacaf while only two from the 69 global member associations above the twin island republic have smaller populations: Iceland (17) and Fiji (67).
Editor's Note: Richard Hood: "[…] To what do I attribute my snubbing? Money? Evidently, Fifa has provided a substantial sum towards women's football and when there is money, we automatically go foreign…"
Click HERE to read the full response from former Women's National Senior Team head coach Richard Hood.
Wired868 has provided readers with solid, independent journalism since 2012.  If you appreciate our work, please contribute to our efforts. 
Support Independent Journalism