The Unified Football Coaches of Trinidad and Tobago (UFCTT) is considering the future of two representatives from its interim eight member committee, second vice-president Dernelle Mascall and floor member Richard Hood, in the wake of their appointments on the Trinidad and Tobago Women's National Senior Team coaching staff.
The Trinidad and Tobago Football Association (TTFA), steered by a Robert Hadad-led normalisation committee, named Welshman James Thomas as Women Soca Warriors head coach last month, but did not list his support staff. However, a Trinidad Guardian article revealed that Hood and Mascall will assist Thomas, with Kelvin Jack doubling up as goalkeeper coach for the men's and women's teams.
The problem, according to Women's League of Football (WoLF) officials and UFCTT, is that the respective positions were not advertised.
Hood and Mascall apart, the UFCTT's interim steering committee comprises: president Jefferson George, first vice-president Wayne Sheppard, treasurer Curtis Orr, general secretary Rayshawn Mars, and ordinary members Angus Eve and Clayton Morris.
"On Sunday, we read the article in the Guardian newspaper which quoted Hood as saying he was appointed as assistant coach with Dernelle [Mascall] as another assistant and Kelvin [Jack] as goalkeeper coach," Eve told Wired868. "That was the first we heard of it. And as members of the coaching association, we were disappointed that we didn't know of it; and that the normalisation committee didn't see it fit to open up an advert for the positions.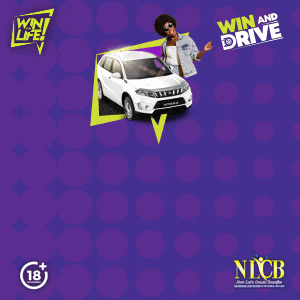 "[…] We thought the way it was handled wasn't transparent or fair, and the best practice would be to open it up so other coaches who wanted the opportunity could apply for the jobs."
Eve said the UFCTT's members were particularly disappointed that neither Hood nor Mascall informed them of their appointments. They felt it put the fledgling body in an awkward position.
"We are representing coaches in the sense of wanting them to get better respect and better treatment from club owners and the [TTFA]," said Eve. "But now those same coaches may think the coaches association is trying to get jobs for its own people, when we never knew the positions were filled.
"If [Hood and Mascall] knew they were being given this opportunity or they were being engaged [by the normalisation committee], we should not have heard it in the press before they spoke to us. We should have known about it; and we feel it may bring our association into disrepute."
Former national team player and manager Jinelle James was appointed women's football director under ex-TTFA president William Wallace last year, and retained the portfolio under the normalisation committee. And, in a rare move for a local football administrator, James took responsibility for the faux pas.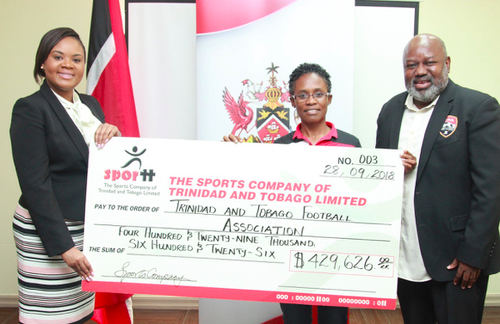 "At this point in time, I felt Hood was already involved with the women's programme and has a good history in the programme," James told Wired868. "I also think he can work with coach James [Thomas]. I think they have different strengths and I hope they can work together to the benefit of the women's game. And Dernelle [Mascall], as a young upcoming female coach, is someone we feel has something to offer and could be groomed to be a potential head coach in the future. 
"I know the optics are not the best but that was the thinking behind the selections. We were thinking about continuity and trying to build the programme to give it the best chance [of success]. I understand that it should have been advertised but we were really thinking about the programme. I will take the blame."
The TTFA Constitution mandates that the board appoints technical staff members on the recommendation of its technical committee. At present, the Fifa-appointed normalisation committee, which replaced the board, is operating without any standing committees—which it unilaterally disbanded.
The normalisation committee consists of Hadad, vice-president Judy Daniel, and ordinary members Nigel Romano and Trevor Nicholas Gomez.
The UFCTT's problem, Eve stressed, was not with the actual appointees—but the selection process.
"There is no issue with Richard and Dernelle getting the job because we think they are fine coaches," said Eve, a former national youth team coach and the current Club Sando FC and Naparima College technical director. "In fact, we were touting Hood to be the head coach—not the assistant. What we are disappointed about is that the normalisation committee didn't put out advertisements for the positions."
Hood, the Police FC head coach in the TT Pro League, steered the Women Warriors to the semifinal of the 2016 Concacaf Women's Olympic Qualifying Championship and managed a quarterfinal finish at the 2020 Concacaf Women's Under-20 Championship. It is a record that few local coaches in the women's game could rival.
Mascall is closer to the start of her own career. But she was a stand-out national player and holds a TTFA 'B' coaching license. The TTFA technical committee, then headed by Keith Look Loy, recommended Mascall's appointment as assistant coach for the Women's National Under-15 Team in 2020, which was ultimately agreed by the board.
Hood declined comment on his appointment, as well as the issues raised by his UFCTT colleagues. Wired868 was unable to reach Mascall.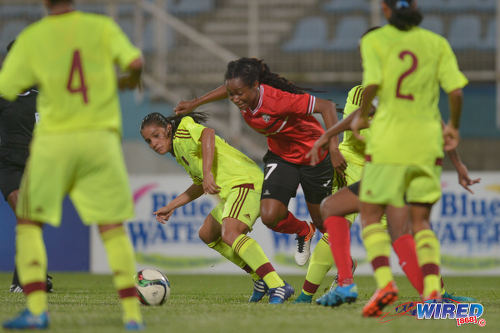 Eve said the local coaching body would 'review' the positions held by Hood and Mascall within their organisation. They have already spoken to both members.
"We are not going to go deep into what was discussed because some things are personal, but we expressed our disappointment in their lack of information given to the committee—because we sit in meetings together," said Eve. "We also echoed the sentiments of the WoLF president (Kenrick Hoyte) when he said WoLF members were blindsided by the appointments. We were also blindsided. 
"This is not casting aspersions on the two coaches because they are very well qualified."
WoLF president Kenrick Hoyte declined comment to Wired868 and hinted that any statements attributed to him in the public domain were published without his consent.
Eve also expressed concern that Jack's multiple roles could be a disservice to the Women Warriors. At present, Jack, a 2006 World Cup goalkeeper, is assistant coach and goalkeeper coach for the Men's National Senior Team as well as TTFA head of goalkeeping. (The 'head of goalkeeping' post was created by the previous administration but is not believed to be functional.)
"We feel there is a lack of respect for the women's game by giving Kelvin [Jack] the job of goalkeeper coach, because he is away with the Men's National team at present and that will have to happen a lot of times," said Eve. "We feel the women's game should have its own goalkeeper coach and there are a lot of imminently qualified persons for the job. There is Trevor Nottingham, Clayton Ince, Ross Russell, our own Jefferson George, and a number of other people who can do the job."
James did not explain Jack's selection but said she shares Eve's concern about his workload. For now, the Women Warriors are willing to give the former Scotland Premier League goalkeeper the chance though.
"I share the concerns about his commitments and I spoke to [Jack] about it and he said things would be put in place," said James. "I know he also spoke with the technical director (Dion La Foucade) about it. It is a concern that I share because I want to make sure our goalkeepers are not neglected."
Thomas is in Trinidad at present and the Women's National Senior Team is ready to begin preparations for the Concacaf Championship qualifying phase, which starts in November. The ongoing state of emergency and the high Covid-19 infection rates is a concern, though.
"Hopefully we can start training within the next two weeks," said James, "but we may have to consider creative ways to get players together, including vaccinations."
Editor's Note: The National Football Coaches Association of Trinidad and Tobago (NFCTT) has changed its name to Unified Football Coaches of Trinidad and Tobago (UFCTT) due to 'bureaucratic issues' in the registration of the body.
Wired868 has provided readers with solid, independent journalism since 2012.  If you appreciate our work, please contribute to our efforts. 
Support Independent Journalism