"[…] You're just there waiting for the phone to ring. You just can't switch off and turn off the lights on the property…  It was horrendous, from seeing a 50% full restaurant to no one being in there. It was like the world came to an end…"
Wired868 highlights the day-to-day lives of everyday Trinbagonians in our ongoing series entitled: 'A day in the life…' Today, we speak with a hotel owner:
How has Covid-19 affected your business?
We've been running at a loss for the past year. We are operating at 20%, which is operating on an occupancy of 20% or less. With this level, we cannot employ a full complement of staff with such a low level. It's about moving from staffing for five days to one day or no staff at all. 
Describe your experience as a hotel owner during the pandemic?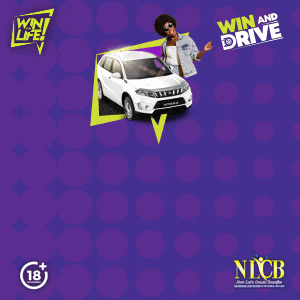 Looking at my staff, you can see in their faces the despair and concern, depression, stress and frustration… You're just there waiting for the phone to ring. You just can't switch off and turn off the lights on the property…  It was horrendous, from seeing a 50% full restaurant to no one being in there. It was like the world came to an end.
What are your thoughts on the health and safety protocols required for such businesses?
The requirement to sanitise and [for the] wearing of mask at all times, was not a problem. However, obtaining the safety suits was difficult to obtain, because when calls were made to the vendors, they were sold out. Most likely because of the demand in the market, our suppliers were not able to provide for us. However, we ensured that we were added to their list of customers waiting to collect.
We ensure that the rooms are sanitised before the guests enters, while hand sanitisers were installed all over the property.
[…] Most importantly, the rules regarding selling of alcohol in bars, restaurants and hotels doesn't make any sense. The reason being our guests require this service, it's part of the stay. Not being able to sell alcohol was a major hit on our revenue.
If the restrictions were lifted, would you feel safe operating your business?
I think everyone is going to be nervous once restrictions are lifted, as the virus is not going to go away. Our government officials had said the borders will not reopen until 700,000 persons were vaccinated, which made us feel more comfortable. However, I am not optimistic that this will happen for us. We are a people who don't like rules and restrictions. The only way I see this [vaccination target] being possible is to make vaccination compulsory.
What are you hopeful for in 2022?

That persons will be able to travel, and occupancy will increase, so that I can have a full complement of staff; for the business to be out of debt and return to making a profit! I do not expect any real change to take place or getting back to regular standards—not until we see a regular flow of visitors for example. 
Because Trinidadians cannot travel anywhere else at the moment, we were fortunate to be 90% full for the four days of the Easter holidays… However, with the return of the restrictions and lockdown, we were back to the 2020 lockdown impact. 
We missed the long weekend holiday at the end of May for Indian Arrival. This is business we would normally have, and we desperately needed it! We have to learn to live with this virus, hence the need to make the vaccine compulsory.
I think we need six months of regular flow of visitors to the region, with no cases recorded or no lockdowns or curfew being implemented. Then we can see the beginning of a return to normal business. As such, I expect this to be realistically possible in 2023.
How has Covid-19 impacted on your professional and personal life?
The staff is apparently healthier. Maybe it is due to sanitising constantly. Before we would receive calls from staff about having a cold or not feeling well or being sick, as a reason to stay home. Since the pandemic, we have not been getting those reports.
Pre-Covid-19, I often stayed home. I don't have much of a social life, so with the lockdowns, being asked to stay home didn't truly affect me. It was normal for me. The only thing is that it brought my family closer together.
Anything you find particularly frustrating about the Covid-19 pandemic?
Yes, I believe the government is too controlling of the people […] and some of the actions seem illogical to me. For example, you can go to church and you are allowed 25% capacity; some churches have 150 congregation while another might have 20 persons – that doesn't make any sense to me. 
Another example, why you can't play music on the reef boats? You are allowed to take out five persons on a boat tour, yet you cannot have any in-house dining at restaurants, etc… It just doesn't make any sense.
With the impact of the pandemic, what are your thoughts going forward for the industry?
We have to make sure that our overseas guests feel comfortable to travel to our country. The hoteliers can do their part by advertising the safety measures in place when the borders are opened. We also have to rely on other businesses being ready as well, for example, airport facilities, airlines etc…
They also need to market their businesses and thereby inform the public on how safe we are. Without this our tourism industry will fail!