"[…] I am responsible for the profit and loss of my unit, so I make sure that my unit has work. If my unit does not have work, I have no work and I have failed in my responsibility.  
"When month-end comes, I don't sleep if we have expenses and I cannot pay our bills and employees' salaries…"
Wired868 highlights the day-to-day lives of everyday Trinbagonians in our ongoing series entitled: 'A day in the life…' Today, we speak with a manager in the energy sector:
How long have you worked  in the organisation?
I have been in the organisation for the past twelve years. When I first started I was a project engineer, then I was promoted to business development, and I now assume the position of manager of the Fabric Maintenance Business Unit.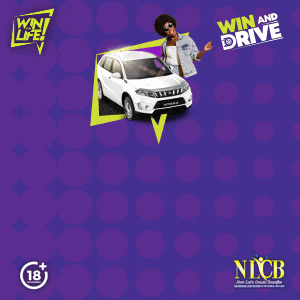 Previously, I worked in another energy company and my position took me all over the Caribbean. It was exciting. It was a new opportunity for a young person starting out. But my wife was not happy about me being away from home or Trinidad for such long periods. So I made a decision to change jobs and work in another energy company in Trinidad. This company built plants in deep south but my wife became uncomfortable again because I was in Trinidad but we were hardly spending much time together.
Fortunately my contract came to an end and an opportunity came for me to be employed in this present dynamic company and I accepted. My wife has no complaints.
Did you always want to be a manager?
As a child I would pray and imagine myself being a boss and being in charge of projects. It's something I always wanted to do, so it does not matter what happens; I do not get discouraged. You know the saying 'be careful what you wish for'? 
At the end of the day, I have  trained and studied for this and I have the greatest  problem solver on my side, which is God—so I have nothing to worry about. 
What are your job duties ?
Our unit does the welding, painting, sandblasting and fabricating of well heads. We also manufacture platform skins for oil and gas companies in Trinidad and Tobago. I lead and manage the company's resources and I pursue business opportunities for sustainable growth for the unit.
I observe and study other businesses that have succeeded in the field and I attempt to apply some of their strategies and principles to my business unit. I identify a lot of business risk and this is what drove me to partner with other companies to sign strategic alliances, both locally and internationally, so that my organisation could have a competitive edge. 

My main role is to take care of my staff and ensure that they have a safe environment to work in. I try my best to ensure that my employees are safe because you want them to return tomorrow. I am responsible for the profit and loss of my unit, so I make sure that my unit has work. If my unit does not have work, I have no work and I have failed in my responsibility.  
When month-end comes, I don't sleep if we have expenses and I cannot pay our bills and employees' salaries. I don't look at my employees as people who work for me, I view them as my equals. I cannot do this job without them. I don't micro-manage and in exchange they give me their loyalty and commitment. I strike a balance. I make jokes, I am not always talking work. I attempt to make it easy for my co-workers to come and talk to me about anything; but I can also be firm when it's necessary.
I have developed an entrepreneurial mindset because of the strategies I have planned and put in place, which would eventually bring benefits of profit-sharing and generous incentives for my employees.
What time does your day start and what are your work hours?
My day starts at 4am. Most times I prepare and pack my lunch the day before, so all I have to do in the morning is get ready and leave. Most times, I am in office by 6am. I like being in the office early so I can prepare for the day. I would pray and sometimes have a cup of coffee or a bowl of oats, raisins and milk—simple like that.  
I don't have a fixed lunch time. Most times I may have to take a customer for lunch or invite a customer over to the facility, so we would have a caterer. Other times I may have lunch with my team members; that was before Covid-19. I try to eat on time as much as I could but I don't have a lunch hour.
Most times, I leave office at 6 or 7pm but my office hours are really flexible.
What is challenging about your job? 
The uncertainty of the job is a challenge. There is a term called a 'disrupters' which is anything that poses a risk to a business. It could be competition or low oil prices. The pandemic is one such disrupter. I am glad I was afforded the opportunity to be exposed to training and knowledge in managing a business in crisis prior to the pandemic hitting. Doing my MBA in international business development was the best thing I ever did, as it assisted me tremendously in the workplace. 
Not everyone is born with the inherent ability to manage a business. I believe I was born with that inherent ability to manage in such a time, through life experiences. You don't have a road map to manage, you just have to use the information given to you and make the best decisions going forward. Most times, I would look at models at oil companies in other countries so that I would not have to reinvent the wheel.
What adjustments have you made since Covid-19?
All Covid-19 protocol have been put in place at the workplace. The organisation has staggered the lunch time period  for workers. The employees have lunch in shifts and after each batch leaves the lunch room, the area is sanitised. We installed wash sinks and set up sanitising stations. We try our best to ensure their safety because you want them to be safe so they can return again tomorrow.   
As I stated before, I had to study 20 companies in crisis for my MBA. Little did I know it was preparing me for what was to come: Covid-19. If I did not gain this knowledge before, I would have been unprepared; we would have been struggling.  I would sometimes travel abroad or locally to meet potential customers for business; but now all or most customer interaction is virtual. 
How has Covid-19 affected your personal life?
I have not been affected personally by Covid-19 and I am very grateful. My wife and children stay indoors most times. My children have online school and I am the only person coming in and out of home. If my family has to obtain grocery stuff, that is the only time my family leaves home.
Sometimes I take them to a park nearby so they can ride their bikes (before the state of emergency). My family has not been able to go on a vacation out of Trinidad and Tobago since Covid-19 and we do miss going to the beach.
I am not concerned about exposure to the virus. I observe the safety protocol but I always walk by faith, not in fear.
What frustrates you about the pandemic?
Frustration is a point of view and your outlook on a situation. If you have become frustrated about a situation or Covid-19, it is either you are not sure what to do or you have so much going on that you have become overwhelmed or worried. I am hardly ever frustrated.
Is there anything positive about life in the pandemic?
Before Covid-19, we would always speak about the virtual world; but now we [are getting used to] communicating without leaving home or getting on a plane and spending that much money. Studies show that employees who work from home produce more for the company than being in the office. 
Covid-19 has forced technology on us. We have been under-utilising the technology. What would be encouraging is if we could find out some truths about Covid-19 and the vaccines.
Wired868 has provided readers with solid, independent journalism since 2012.  If you appreciate our work, please contribute to our efforts. 
Support Independent Journalism