Former Trinidad and Tobago World Cup 2006 defender Brent Sancho looks set to continue his rise in the field of sport administration, as he was among 24 selectees from over 400 applicants for the inaugural Fifa Diploma in Club Management.
The first edition of the programme will run from March 2021 to January 2022 with a combination on online and on-site modules—subject to developments in the Covid-19 pandemic. The course directors are Ornella Desirée Bellia, Fifa head of professional football, and Maheta Molango, ex-CEO of Real Mallorca. 
The diploma, according to Fifa, aims to 'provide club executives from all around the world with the latest practical know-how and insights from the industry, covering key areas in the successful management of football clubs'.
The course promises participants 'a 360-degree view of club management' while its subject areas include 'the latest trends in relation to club operations and stadium management, finance, marketing and communications, sporting and youth academies, governance and legal matters, as well as leadership and negotiation'.
Sancho is the acting Pro League chairman and, according to a TTFA release, 'the owner of local Pro League club Central FC'.

Ironically, Sancho's relationship with Central FC is a matter of legal probing at present by creditors of the 'Couva Sharks'. He has intermittently denied affiliation with the club, although he acted on behalf of Central as recently as October 2020, when he nominated a representative for the Pro League outfit to vote for Fifa normalisation.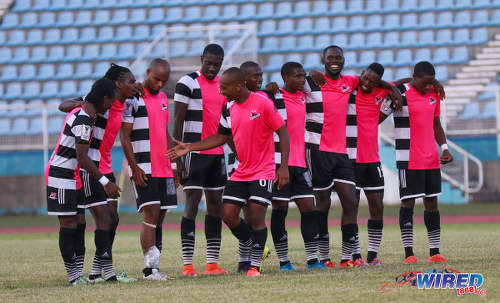 The Trinidad and Tobago Football Association (TTFA), now under the control of Fifa-appointed normalisation committee headed by chairman Robert Hadad, is believed to have recommended Sancho for the Fifa diploma.
"I am extremely honoured to be selected for this programme," said Sancho, who is also a former minister of sport under the UNC-led People's Partnership government. "It is an exciting opportunity to broaden [my] overall knowledge and understanding of what is required for professional club football management, which is something that can only augur well for our domestic football in Trinidad and Tobago. 
"It is my intention to ensure that our football benefits from such a programme and my involvement as a member."
Despite Sancho's legal issues—he is believed to have lost a case for unpaid wages to current Soca Warriors head coach Terry Fenwick last year—he has been on the ascendancy within regional football politics.
Last May, Concacaf named the former Scotland Premier League defender as a member of a Caribbean Professional League Working Group, which is a subgroup of the Concacaf Competitions Committee and is mandated to execute a 'comprehensive study of Caribbean professional club football'.