Traditional Pro League powerhouses, W Connection FC, jumped two places to fourth spot after a 4-1 win over Central FC last night but there were more reasons to despair than cheer in a lopsided derby at the Ato Boldon Stadium.
The 'Couva Clásico' was the Pro League's last hot ticket argument, capable of attracting close to 2,000 supporters and extensive media coverage up to five years ago—when Terry Fenwick and Stuart Charles-Fevrier led Central and Connection into battle.
Last night, Central could not even fill their substitutes bench and the outcome of the game, according to their own coach, was a foregone conclusion.
"It's difficult for those players to get going because they haven't been paid," Central head coach and Trinidad and Tobago's all-time leading international goal scorer Stern John told Wired868. "I knew we were going to lose even before the game started because some of the boys are disappointed they haven't been paid."
The result saw the 'Couva Sharks' slip to eighth place in the 11-team standings, as Point Fortin Civic leapfrogged them to seventh—thanks to a 3-2 win over AC Port of Spain at the Mahaica Oval.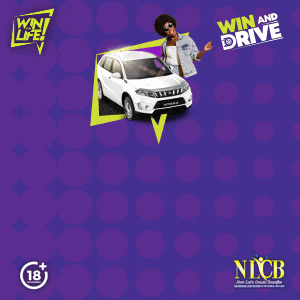 Attacking midfielder John-Paul Rochford kept his personal hot streak going with a goal in his third successive game for AC. It was his fifth goal of the season, which is three shy of the Pro League's top scorer, Jamal Creighton of Terminix La Horquetta Rangers.
Civic would not be denied, though, as teenager Julien Bristol scored a last minute winner for the Point Fortin-based club, who snapped a three game losing run in the process.
AC are level on points with Central but have an inferior goal difference.
There has been little to smile about in the Central dressing room of late, though.
The manic Pro League schedule sees clubs asked to play three games every eight days. Although the competition's organisers have not said so explicitly, the reasoning behind the fixtures is believed to be an attempt to complete the league as quickly as possible—so as to minimise the number of monthly pay cheques due to players by club owners.
Most clubs are funded primarily by the Trinidad and Tobago government, courtesy of annual subventions by the Sport Company. The 2019/20 Pro League season started in December and ends in March.
Central, it seems, cannot afford to pay their own players for even that long. It is an especially ironic situation since the club's managing director, Brent Sancho, is simultaneously the Pro League's interim chairman as well as a former minister of sport.
Sancho was abroad when contacted by Wired868 and unavailable to comment at the time.

"When W Connection and Central played [each other] it used to be a massive game but I had a difficult time getting the players up for the game yesterday," said John. "They just can't get their head around the football because of their own situations. The day before [the game] we only had 10 players in the session.
"I am surprised so many players came out to play [last night]."
In the end, Central had 16 players on match day—two less than the 18 permitted. Among the high profile absentees was veteran attacker Akim Armstrong.
"The situation is disappointing because we have some of the younger boys like Jesse Williams and Ché Benny who want to play," said John, "because they have a chance of getting on to the National Senior or Under-20 Team. But some of the senior guys have said that if they aren't paid then they won't be playing."
On paper, Central still had a decent team last night. But it did not take long before the cracks showed.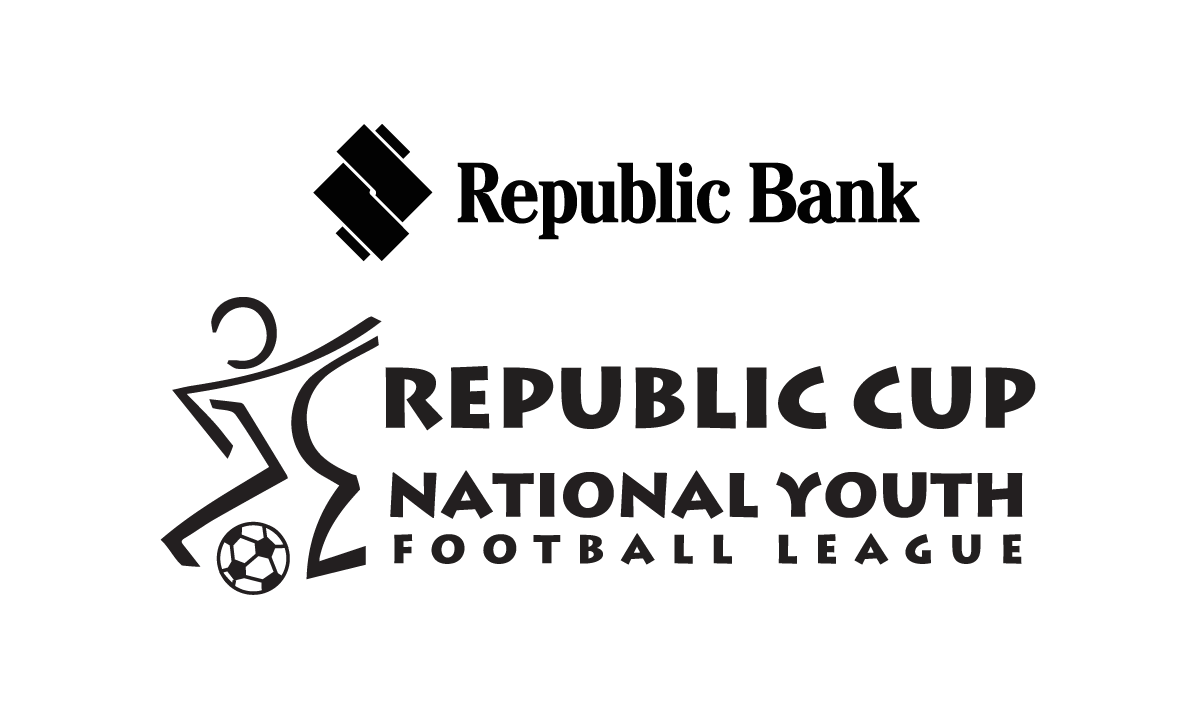 [sports-match template="logos" match="60594″]
By halftime, Connection were two goals clear after close ranged headers by defender Isaiah Garcia and flanker Dimitrie Apai. But the lead might easily have been by five items, as Apai and forward Jevaughn Humphrey missed one on one opportunities while right back Adan Noel had a free kick tipped on to the bar by Central custodian Abbion Devon Phillip.
"The tempo of the game was not what we are used to playing," said John. "We were lacklustre. I had a go at them at halftime and told them: 'you are not being paid but at least you can show some pride'."
Central pulled a goal back in the 54th minute and it was a beauty, as attacking midfielder Sean Bonval cut in off the right wing and slapped low into the far corner with his left boot.
Bonval, a former Trinity College East player, has been one of the Pro League's bright sparks this season. But, flickers from Benny and forward Noel Williams apart, it was a rare moment of quality from the Sharks yesterday.
Connection looked like scoring on every transition with Central's defensive pairing of Williams [J] and Damani Richards repeatedly exposed by their teammates.
"In the second half, we had a go at Connection for about 10 or 15 minutes but then we lost shape again," said John. "To be fair, [the loss] should have been by more than four [goals]."
Apai and Connection captain Neil Benjamin Jr were merciless on the flanks and Central full backs Myles Yorke and Jameel Neptune may have needed a dose of Andrews after the 90 minute affair.
'Benjie' got Connection's third goal from the penalty spot in the 79th minute, after the Central goalkeeper upended Apai. And the Surinamese speedster, Apai, rounded off the score summary in stoppage time with a fierce finish in the roof of the net off a rapid counter attack.
While Benny did not have many opportunities to catch the eye, 15 year old Connection and National Youth Team midfielder Molik Jesse Khan looked every inch the showman.
Assured in possession, intelligent and full of swagger, it is hard not to see Khan earning a living off the sport in the not so distant future.
Central's immediate future looks ragged though. The only club to ever win three straight Pro League titles in 2015, 2016 and 2017, John said he was unsure about his employer's current ambitions.
"We are just trying to see out the season," said John, a former England Premier League striker with Birmingham City and Sunderland. "Obviously as the coach you don't want to finish last in the league. But with nothing to play for and players not being paid, it is hard to motivate your players.
"This is the first time I can say I am just waiting for the season to finish. I can't lie to you."
(Teams)
Central FC (4-2-3-1): 1.Abbion Devon Phillip (GK); 26.Myles Yorke, 27.Jesse Williams, 24.Damani Richards, 16.Jameel Neptune; 5.Omari Lezama (25.Romario Burke 76), 8.Kevon Goddard (captain); 10.Sean Bonval, 29.Ché Benny, 2.Kadeem Riley (23.Kesean St Rose 75); 11.Noel Williams.
Unused substitutes: 30.Jardel Poon-Lewis (GK), 3.Hakeem Baird, 12.Renaldo Alexander.
Coach: Stern John
W Connection FC (4-2-3-1): 18.Denzil Smith (GK); 11.Adan Noel, 3.Isaiah Garcia, 6.Alvinus Myers, 2.Kurt Frederick (27.Aaron Rodney 66); 8.Rhondel Gibson, 36.Molik Jesse Khan; 7.Neil Benjamin (captain) (99.Quinn Rodney 88), 32.Isaiah Hudson, 17.Dimitrie Apai; 13.Jevaughn Humphrey (9.Mickaeel Jem Gordon 59).
Unused substitutes: 1.Jason Belfon (GK), 24.Ronald Charles, 29.Jabari Lee, 35.Nathaniel James.
Coach: Earl Jean
Referee: Crystal Sobers
Wired868 Man of the Match: Dimitrie Apai (W Connection)
Pro League results
(Tuesday 11 February)
M'vt Caledonia Utd 1 (Otev Lawrence 32), San Juan Jabloteh 4 (Malik Mieres 3, Delon Jagassar 38, Shakiyl Phillip 64 pen, 89 pen) at Ato Boldon Stadium;
(Wednesday 12 February)
Central FC 1 (Sean Bonval 54), W Connection 4 (Isaiah Garcia 28, Dimitrie Apai 42, 90, Neil Benjamin Jr 79 pen) at Ato Boldon Stadium;
Point Fortin Civic 3 (Daniel Diaz 2, Justin Sadoo 61, Julien Bristol 89), AC Port of Spain 2 (John-Paul Rochford 22, Xae-Pierre De Fou 77) at Mahaica Oval.
Upcoming fixtures
(Friday 14 February)
Defence Force v AC Port of Spain, 6pm, Ato Boldon Stadium;
Club Sando v M'vt Caledonia Utd, 8pm, Ato Boldon Stadium;
Point Fortin Civic v San Juan Jabloteh, 7pm, Mahaica Oval;
(Saturday 15 February)
Central FC v Police FC, 6pm, Phase 2, La Horquetta;
Terminix La Horquetta Rangers v W Connection, 8pm, Phase 2, La Horquetta.