It appears from their television interviews, that the Community Recovery Committee headed by Anthony Watkins is proceeding with the task given to it by the Prime Minister, namely 'to find solutions to address some chronic problems in urban and semi urban communities'.
The appointment of the committee was stimulated by civil unrest. Yet, shortly after the appointment of the committee, the government unfortunately made negative remarks about investment in the steelband movement being unproductive—because only a minuscule percentage of pan players will be able to gain employment as pan musicians.
It shows a lack of appreciation of the employment opportunities abroad for pan music, from concert halls to cruise ships and malls. Moreover, it is a fallacy that investment in pan, inclusive of Panorama, is only for the purpose of generating employment for pan musicians. It ignores the full part the panyards play in the social fabric.
The Budget to be presented this week may also be thin on the role of performing arts and entertainment in diversification of the economy, when the world begins economic recovery from the disruption of the pandemic.
It is a timely therefore to return to this subject of investment in pan and to have confidence that Watkins and his colleagues will be empathetic.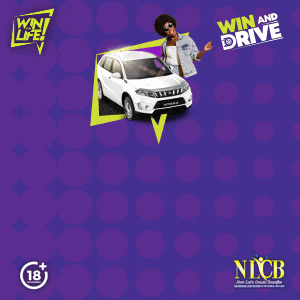 Recently, I had the honour of receiving an invitation to be the feature speaker on International Steelpan Day at a virtual event on 11th August—the day after the General Election.
Some of my remarks on that occasion focused on the need to embrace pan and the panyard as a form of social engineering, meaning management of pan and panyards as agents of change related to socio-economic development and behaviour. 
I emphasised that my remarks about social engineering referred to pan activities as an agent of behavioural change. The development ministries need to understand the uplifting aspects of music and dance and to encourage its pursuit, particularly by the unloved and alienated children in our society, before their hands grab a gun in preference to a musical instrument.
Successful panyards serve as mentors, counsellors and homework centres for youngsters. There is a colossal peace dividend to be gained from the expansion of these panyard by-products.
There is a constant lament that children lack interaction with adult males because of the prevalence of single female parenting. Some of that perceived lack, is made up in panyard activities. 
The simple point is that the value of investment in pan and the panyard goes way beyond the equally important goal of providing employment opportunities.
I have attended Brooklyn Panorama on two occasions some years ago and made a rounds of some of the New York panyards. While I was happy to learn of it, I was grieved that we did not have a program whereby school credits could be earned for musical activities in the panyard. 
I learned of the existence of such programs in the New York panyard of Sonatas where Yohan Popwell, their arranger, surprised to see me, greeted me by saying: 'Boy yuh reach far'. 

Yohan was one of those pan musicians who at one time, I believe, partly earned his living from engagement on cruise ships.
Successive governments have failed to see the significant potential of the performing arts as a means of turning around violent crime among youth. I have interacted with a mentor from garrison communities in Jamaica who has grasped this.
If artistic activities are to become enterprising as well as play their full developmental role, the manipulative hand of ministries of government on culture must be eased. With nuff respect and acknowledgment to the brilliant Freetown Collective and its newly dropped video, we live a thousand musical lives but are only seasonally free.
My alternative funding model is divided into seed money, track record, and subvention, based on measurable performance excellence and free of partisan political obedience as the pay back for ministry funding.
Many of our artistes reside in the disadvantaged communities. Let's support and expand their significant contribution to self-esteem and youth development in their communities and to the making of good citizens.
Let's also find a minister of youth development who gets it.