Trinidad and Tobago Football Association (TTFA) president William Wallace admitted today that he legally bound the local football body to terms with Men's National Senior Team head coach Terry Fenwick that were not agreed to by his board.
Wallace, who is chairman of the TTFA's Board of Directors, said he signed Fenwick's contract 'in error' and that the TTFA is trying to 'rectify' this by amending the deal.
The besieged president's revelation came almost five months after Fenwick agreed terms with the TTFA and a day after SportsMax pointed to the discrepancy between the coach's actual contract and the one the board thought he signed.
"I have to take responsibility for signing it," Wallace told Wired868. "I am not running away from it. I can give you the circumstances but I have to take responsibility for that."
At present, Fenwick has a contract—signed by Wallace and general secretary Ramesh Ramdhan—valued at US$2,500 (TT$17,000) per month more than agreed by the TTFA Board of Directors and with crucial clauses that were not approved by the board.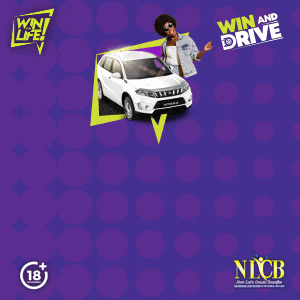 On 19 December 2019, the board voted 8-1 to hire Fenwick as the replacement for sacked coach Dennis Lawrence on the understanding that he would be paid US$17,500 (TT$118,000) per month with specific bonuses, including a two year extension if the Soca Warriors advanced to the 2021 Concacaf Gold Cup quarterfinal round. (Interim Pro League chairman Brent Sancho was believed to be the sole abstention.)
Fenwick's salary would rise to US$20,0000 (TT$135,000) a month once the team secured qualification for the Gold Cup. His extension, if achieved, did not come with a pay increase.
But that was not what Fenwick, Wallace and Ramdhan eventually signed off on.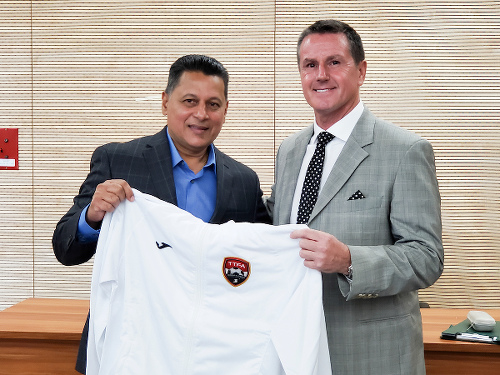 The changes to the deal afforded to the Warriors coach included:
A starting salary of US$20,000 per month;
An automatic two-year extension and salary increase to US$25,000 (TT$169,000) once the team qualified for the Gold Cup;
Perks inclusive of private medical insurance for his daughter and a 'suitable' phone, laptop and motor car—with all associated costs such as insurance, maintenance and fuel borne by the TTFA.
Fenwick's bonuses for wins in friendly and competitive games as well as for improving Trinidad and Tobago's Fifa rankings, remained the same as initially disclosed to the board. However, the contract also afforded him two business class tickets and suitable accommodation for two persons whenever necessary, for scouting purposes.
According to the terms of the agreement, the TTFA was responsible for the payment of local taxes, national insurance and health surcharge deductions.
Wallace explained to Wired868 that, although the board agreed to terms that should be offered to its new Men's National Senior Team head coach, Fenwick was dissatisfied and pressed him to alter it.
In the end, Wallace said they decided to improve his remuneration through sponsorship money.

"[Fenwick] wasn't happy with [the US$17,500 offered] but he went and got the additional US$2,500 through sponsorship," said Wallace, who is also the Secondary Schools Football League (SSFL) president. "But that should have been in a separate agreement and not in the main contract. When it was drafted by his lawyer, it was put in the main contract when that figure should not have been our responsibility.
"There is a TTFA obligation and another obligation [for US$2,500] from another source."
Wired868: Who is the 'other source'?
Wallace: "I don't want to reveal the other source. The other source would not want to be revealed, so I have to respect that. Terry would corroborate that."
Wired868: If you did not read the contract properly, are you saying that you could just as easily have signed a contract for US$70,000 [TT$473,000) and the TTFA would have been forced to pay it?
Wallace: "Well I did peruse the contract but nothing jumped out at me because the figures I saw there were discussed—but they were discussed as two separate things. As for the clause about what would trigger the extension, I didn't pick that up at all but that is going to be adjusted.
"We are doing an amendment which will replace whatever document existed prior to that. Terry has agreed to that. At the end of the day, the figure does not change so Terry will not lose anything. It is just that he receives part from the TTFA and part from another entity…"
Fenwick declined comment and did not confirm or deny whether he agreed to amend his contract.
Article 39.1 of the TTFA's Constitution states that the football president 'represents the TTFA legally', which gives Wallace authority to enter the organisation into binding contracts.
Article 36(j) states that the TTFA's Board 'shall appoint the coaches for the representative teams and other technical staff'.
Former president David John-Williams utilised these two clauses in tandem when he asked his board to appoint Lawrence as coach and then to extend his tenure but refused to tell them what the terms of his contract would be. The board agreed and allowed John-Williams to negotiate Lawrence's deal unilaterally.
In this case, however, the Wallace-led administration gave the board one figure but, privately, signed off on another.
TTFA technical committee chairman Keith Look Loy, who is a member of the board and Wallace's United TTFA slate that successfully contested the football body's elections last November, said he did not know about Fenwick's 'pay raise' until this morning.
Look Loy said he conducted the initial negotiations over Fenwick's contract with controversial English marketing man Peter Miller. Miller was involved in the TTFA's Avec apparel deal as well as the Lavender development pitch for the Arima Velodrome, for which he signed as TTFA marketing director.
At the time, Wallace denied Miller had been retained as TTFA marketing director and said that was also 'an error'. And Look Loy said Miller was working on a commission and not with a contract.
"Fenwick used Miller as his agent, so I conducted the negotiations [over his salary] with Miller; and I told him—through Miller—that what he wanted was not acceptable and he just couldn't get it," said Look Loy. "What he wanted and what he ended up with is chalk and cheese. We are highly indebted and the kind of extraordinary things he wanted.
"[…] For instance, a simple thing like a car. He is living in Trinidad and he already has a car; so why must the TTFA give him a car? I told him nobody could get more than what Lawrence was making and I was able to whittle down his demands to what I thought was realistic; and the board approved that. And that is what I stand by.
"After it went to the board and was accepted, the [technical] committee turned its back on that—as we did for the agreements with all the other coaches. That then became the job of the president and general secretary to put it in a contract."
TTFA second vice-president Susan Joseph-Warrick told Wired868 that she and fellow vice-presidents Clynt Taylor and Sam Phillip were also in the dark about Wallace's second deal with Fenwick.
"We were unaware of that figure until this morning and this has to be cleared up," said Joseph-Warrick, who is also president of the Women's League of Football (WoLF). "We really didn't know."
Still, Look Loy said he accepted Wallace's explanation for the deal that was struck with Fenwick, barring the 'error' of its presence in his contract.
"What I am told is [Fenwick] insisted that he wouldn't accept less than US$20,000 per month," said Look Loy, "so he persisted and arrived at an agreement with sponsors who were supposed to be coming in, through Peter Miller, that the shortfall would be made up by sponsorship. I knew nothing about that—I am just hearing about it this morning.
"That has nothing to do with the TTFA. It is like a coach at a big club having a side deal with Nike that agrees to pay him an additional bonus. All the TTFA is obliged to deliver is US$17,500."
Look Loy said Fenwick's contract ought to be considered invalid due to a salary and performance-related clause meant to trigger a two year extension that were not in the original deal.
"I am not going to abide by that, that is not what was tabled, discussed and approved [by the board]," said Look Loy. "Nobody has unilateral authority to change what the board approved. That was my position with anything that John-Williams did and it holds now."
Ramdhan described the confusion as 'a simple administrative matter'—which is only one possible way to describe the TTFA president and general secretary secretly renegotiating a deal that was already agreed to by the board.
Wallace said the error will be fixed soon.
"It is being rectified as we speak," he said. "It was pointed out to [Fenwick] that [contract] has to be changed to reflect what the board agreed to. So the lawyer is doing a separate amendment to it."
Fenwick has not yet offered a public statement on the matter. But, if the contracts unilaterally handed out by former TTFA presidents Raymond Tim Kee and John-Williams are any gauge, the Englishman may already hold a valid contract; and must now decide whether to slash his own salary at the request of his employer.
To further complicate matters, it is the Fifa-appointed normalisation committee which may end up having to honour Fenwick's contract.
At present, Fifa considers Robert Hadad to be in charge of the TTFA, although it is a view that Wallace and his vice-presidents are resisting in the Port of Spain High Court.
Hadad has not spoken to Wired868 in weeks and has gone to great lengths to avoid the media. However, he told coaches and staff that he is working on finding an avenue through which he can pay their outstanding salaries.
Fenwick, like all other current TTFA coaches, is yet to be paid since Wallace was elected president, due to Fifa's refusal to release funds to the local body.
On Monday, Fenwick held his first national training session with roughly 40 local-based players, which had its own issues. The Warriors were due to train again from 9am this morning at the Police Barracks in St James.
However, Wired868 understands today's session was cancelled via Whats App at just after 6am. The reason given was 'bad weather'.