Trinidad and Tobago Football Association (TTFA) president William Wallace vowed to file an appeal to the Court of Arbitration for Sport (CAS) today, as the local body attempts to stave off a take-over by global governing body, Fifa.
On 17 March, Fifa general secretary Fatma Samoura announced the governing body's decision to immediately replace the TTFA's board with a normalisation committee, now headed by local businessman Robert Hadad.
Wallace, who was elected TTFA president on 24 November 2019, said the local body raised the 1,000 Swiss Francs (TT$7,000) necessary to lodge its complaint.
It could take another 15,000 Swiss Francs (TT$104,000) to meet the cost of arbitration. And that's before things get really tricky, as TTFA attorneys Dr Emir Crowne and Matthew Gayle—who are working pro bono—cross swords with the legal team for the mammoth sporting body that has 201 member associations and cash reserves of over US$2.7 billion (TT$18 billion).
Wallace, who is also a retired vice-principal at the Carapichaima East Secondary school, is adamant about the morality of his position.

"For me, it is a matter of treating with injustice," said Trinidad and Tobago Football Association (TTFA) president William Wallace. "At the end of the day, I know we are going up against a mountain; but we have to tell our story—win, lose or draw.
"After that, whatever happens, happen."
Article 8.2 of the Fifa constitution states that: 'Executive bodies of member associations may under exceptional circumstances be removed from office by the Council in consultation with the relevant confederation and replaced by a normalisation committee for a specific period of time'.
The seven-member Fifa Bureau of the Council, which is effectively the body's emergency committee, claimed that the TTFA's financial situation met its criteria of 'exceptional circumstances'.
However, Fifa recognises CAS, a fellow Switzerland-based entity, as its final court of appeal (article 14 and 58) and Wallace hopes to sway the latter body. Fifa is based in Zurich while CAS is in Lausanne.
At present, CAS is only offering hearings via video conference, due to the novel coronavirus pandemic, and Wallace has no idea when an arbitrator will be appointed for their matter.
The Trinidad and Tobago Super League (TTSL), Secondary School Football League (SSFL), Northern Football Association (NFA), Trinidad and Tobago Football Referees Association (TTFRA), TT Women's League of Football (WoLF) and Trinidad and Tobago American Youth Soccer Organisation (TTAYSO) have offered written support of Wallace's position.
They represent 17 of the TTFA's 49 delegates, or roughly 35 percent of the local football ecosystem. Even then, the support is not necessarily unanimous; although, according to TTSL president Keith Look Loy, the divisions were possibly overstated in the media.
Thirteen TTSL clubs participated in the 2019 season. Ten of them voted to back Wallace. They were: Bethel United, Club Sando, Erin FC, FC Santa Rosa, Police FC, Prison Services, Petit Valley/Diego Martin United, RSSR FC, San Fernando Giants and UTT FC.
Matura ReUnited and QPCC, who have Hadad as a member, abstained. And Guaya United asked if the request was 'a joke'.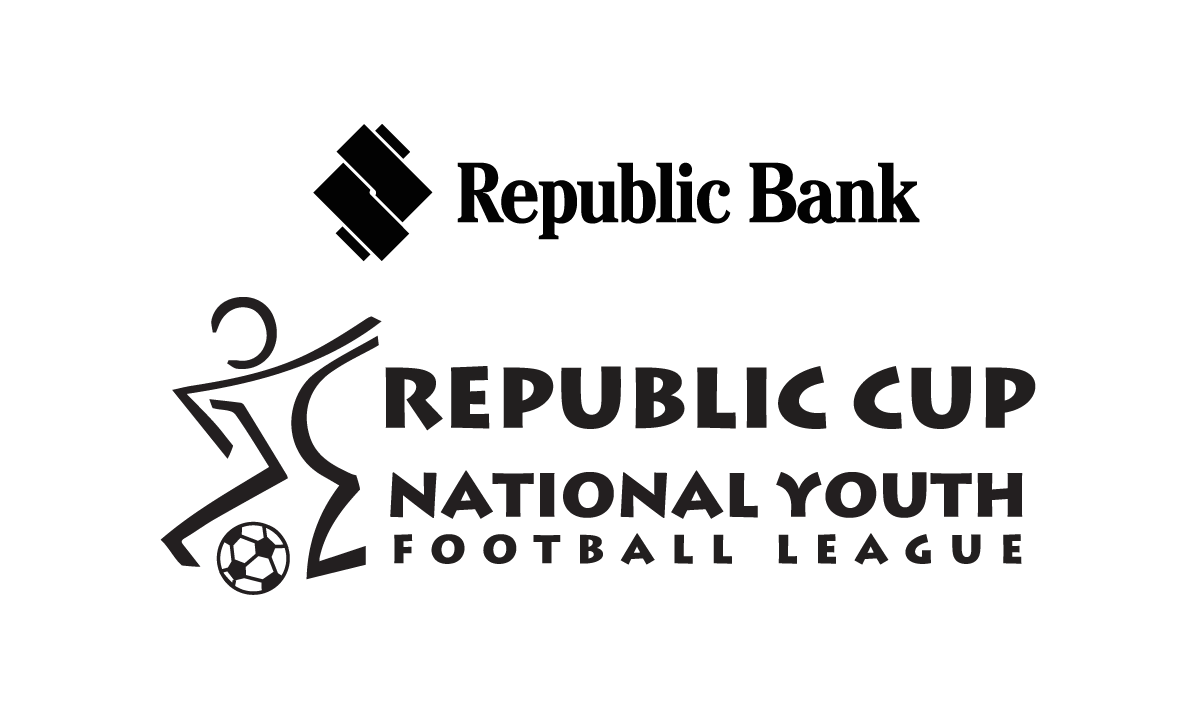 Subsequent to the TTSL's public declaration of support for the besieged TTFA president, Guaya manager Randy Hagley expressed dissatisfaction with the wording of the release—which said: 'the clubs of the TTSL wish to communicate their support…'—while TTSL vice-president Jameson Rigues claimed to be unaware of the request for support.
Look Loy said Rigues was not informed because he opted to go straight to the clubs, who are voting delegates of the TTFA, rather than the TTSL's board.
"I was doing a round robin of the board and I first approached Eddie Dean and Collin Murray and they said the clubs [rather than the board] should decide," said Look Loy. "So I stopped the round robin right there and decided to go straight to the clubs. So I didn't consult the rest of the board.
"[…] The decision was taken in a very transparent and democratic way. All of the clubs were advised of the issue. Ten voted in favour, two abstained and one did not agree.
"The issue [regarding whether the TTSL support for Wallace was overstated] is a non-issue but it is part of an ongoing attempt by some who are consumed by their hatred for Look Loy and are always guided by that."
Look Loy suggested that there was a campaign by some media houses against the current TTFA administration and himself and pointed to the misinterpretation of his comments about TTFA general secretary Ramesh Ramdhan.
A TV6 report suggested that Look Loy accused Ramdhan of 'leaking' information to the normalisation committee. Sports reporter James Saunders told Wired868 that he took ownership for the mix-up, apologised and subsequently corrected the error on-air.
But the claim of internal discord was still republished in the Trinidad Guardian and discussed on air by I95.5FM.
"I think that the media—and in particular the Guardian Media—have taken up the mantle of some kind of campaign against the TTFA administration," said Look Loy. "I will use the immediate example of this business with Ramdhan which was seized upon by the Guardian and I95.5.
"[…] It is unprofessional, lazy work at best; or, at worst, a campaign to sell the message that Look Loy is an ogre who is always looking to fight with somebody."
Look Loy also took offence at a claim by Trinidad Guardian sports editor Keith Clement that the TTSL president was a friend of controversial British marketing official Peter Miller, and involved in a TTFA approach to the Arima Borough Corporation on behalf of obscure organisation, Lavender Consultants.
"I had no part in that [proposal] but then Clement writes a big article in the Guardian and says that Keith Look Loy is 'reportedly a friend of Peter Miller'," he said. "Why bring my name in that? I have absolutely nothing to do with that—I have never been in a meeting [and] I don't know the details. To say that Miller and I have ever been in a project or any sort of business together is not true.
"[…] My focus is technical matters, criticise me for that. Don't bring me into your foolishness if you want to criticise someone else's portfolio… It must be that they feel I am the ramrod in the outfit, so let us go after him to undermine the credibility of the entire outfit."
Clement and I95.5FM talk show host Andre Baptiste did not respond to requests for comments on their coverage of the TTFA or the accusations levelled by Wallace and Look Loy.
Although Look Loy distanced himself from Miller, there is no question that the businessman played a role in the electoral campaign of Wallace's United TTFA slate.
In documentation between Lavender Consultants and the Arima Borough, Miller signed under the title of 'TTFA marketing director'. Wallace confirmed that the TTFA board never hired a marketing director.
"We did discuss outsourcing marketing at the board but we have not yet signed off with any individual or entity," said Wallace. "Peter worked with us before the elections and continued work after the elections; and I am sure when the pre-elections plans started to unfold, he would have been considered and proposed to the board."
Wallace said that any reference to Miller as a TTFA employee was an 'error' and suggested he was the 'United TTFA marketing director'.
"It was originally United TTFA, so that is an error that carried over," said the TTFA president. "The discussion [regarding] this deal started before the elections."
Miller's first job in Trinidad, almost 20 years ago, was at the W Connection Football Club, owned by former TTFA president David John-Williams. He then took up an executive role at the Football Company of Trinidad and Tobago (FCoTT) under Jack Warner.
In both cases, Miller is believed to have delivered considerably less than he promised. He was subsequently accused of more of the same—and much, much worse—at English clubs from Northampton and Luton Town to Port Vale.
Wired868 asked Wallace if he held any concerns about aligning the TTFA's brand with someone of Miller's reputation.
"This information [about fraudulent past behaviour by Miller] is news to me," said Wallace. "Nobody has presented this info to me. If the information is credible, I will of course be concerned."
Still, Look Loy stressed that Miller, as far as he was aware, was not a TTFA employee and only due a commission based on what business he brought to the table.
"I obviously know that he was involved in organising some of these promised sponsorships that were unveiled when the United TTFA ran its [election] campaign, like the Nike deal," said Look Loy. "And when that fell down he played a part in the Avec Sport contract. He never held a TTFA post but he might have been doing marketing work.
"My position to the board was that we should outsource [marketing and sales] to more than one entity on a commission basis, so if you bring a dollar you get 10 cents…"
For Wallace, the TTFA presidency has been a baptism of fire and it is left to be seen if he will get a chance to see it through.
Crucially, on the field of play, the only national team to play thus far—the Women's National Under-20 Team—were quarterfinalists at the February Concacaf Championship. And appointments of popular local-based coaches like Terry Fenwick, Angus Eve and Derek King were warmly received by football fans.
But much of that bonhomie seems to have already deserted the football body.
"Since this normalisation committee occurred, there are so many people coming out of the woodwork to comment," said Wallace, "and there is a narrative in certain media houses and you can see people taking sides. The truth doesn't seem to matter in Trinidad and Tobago anymore."
Incidentally, Wallace is still president of the SSFL. He was elected to the helm of the TTFA near the end of the SSFL's 2019 season and decided to wait until the school body's AGM in April 2020 to formally give his farewell speech. Former San Juan North Secondary principal Phillip Fraser has acted as SSFL president in the interim.
"Our [SSFL] AGM was supposed to be in early April and I was planning at that point in time to resign," said Wallace. "Based on the situation now, I won't be in a hurry to do that. I still have another year in my two year term [as SSFL president], so I will hold on that to see how things develops."
Next stop? CAS.