Like citizens all over the world, I am following current events in the United States.  I am sickened that persons there can take a black life without a second thought or one iota of internal moral restraint.
What adds to the revulsion in the George Floyd killing is how disregard of the commandment, thou shall not kill, was vividly reflected in the contemptuous indifference shown in the 'star boy' pose of the killer police officer—kneeling on Floyd's neck, one hand in his pocket, deaf to the pleas of the victim 'I can't breathe', as well as those of bystanders who begged him to stop.
However, my fellow citizens should realise that in our country we have oppressive discrimination against black lives that matter but lives which are not spared from oppression and unfairness by shade and perceived class preferences.
Some weeks ago, consistent with decades of urging in these columns, I challenged whether the so-called Road Map to Recovery would take adequate heed that our socio-economic model drives or accelerates undesirable inequality.
I asserted that: "disgustingly, race and class frequently prejudice and blunt the good conscience to which I refer, to the extent that, if we see disadvantaged persons as 'those people' or 'cockroaches', we will not succeed in a meaningful re-examination of our troubling socio- economic realities."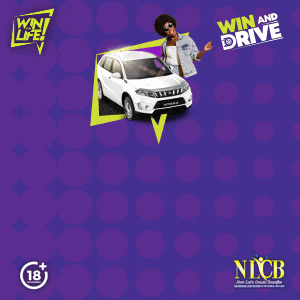 In the mind of a racist white police officer in the US, the black person on whom he is 'kneeling to death' is probably a 'cockroach' or similar. If readers connect the dots, you will readily appreciate my condemnation of the term 'cockroaches' and why I have protested against its use. That then takes us to the commentary of Kafra Kambon last week.
Referring to incidents between police and citizens in certain areas, Kambon asserted that: "there is a class sentiment in our society that causes us to prejudge all these situations. The society's response is that the police is right because it is a very brutish class view of the people of Laventille, Beetham and Sea Lots—there is no solidarity."
As we continue to show solidarity with the protests in the United States, we must keep firmly in mind the underlying system that marginalises black lives in our own country.
It does not surprise me that citizens comfortable within this system confess to lack of awareness that rephrasing 'Black Lives Matter' to 'All Lives Matter' is offensive, or that they see the rephrasing as merely a 'free speech' issue. They have displayed their ignorance of the black civil rights struggle and of the historical juncture at which this struggle is at this moment.
The shade and class scales over their eyes are as firmly fixed as ever.
Moreover, it is nauseating that these citizens who express surprise at the current backlash against their insensitivity and privilege (however hard earned), should try to play a victim card of their own. Such a play and claims of 'misinterpretation' undermine the sincerity of a purported apology and may lead to the conclusion that 'what in the heart comes out of the mouth'.
May I remind readers that when murder was already rampant, in a column entitled Targeting Laventille, published on 15 May 2003 (17 years ago), I warned against 'pre-meditated violence in the name of the state'; and against setting out to 'saddamise' certain areas 'as though they are full of Kurds or some other group that the rulers or the hidden powerful have decided are expendable'.
Innovative social development policies are necessary to straighten out the oppression and unfairness. That remains our greatest outstanding priority, along with the need to dissolve questionable alliances, which set up battles for turf and resources in the killing fields.

It must be emphasised that despite much grand charge, the impunity with which murders are committed is as distressing as it has always been. We no longer have the revenue to live large but ignore reform. Additionally, the lockdown fully exposed the poverty cliff edge on which the working poor exist.
There is little will to change the underlying system. I doubt that the coming general election will yield governance other than that which has kept us in these very challenging conditions.