Hyron Best, a former St Augustine Secondary goalkeeper, was still an active player when he attended his first coaching course in Brazil in 1986, after his hometown club, then named Caledonia AIA, helped raise funds for the trip.
More than three decades later, he has since taken on the name, Jamaal Shabazz, the team is now called Morvant Caledonia United and he is not only a household name within local football circles but is also on his third national senior team coaching job in St Lucia—following reasonably successful stints in charge of Guyana and Trinidad and Tobago.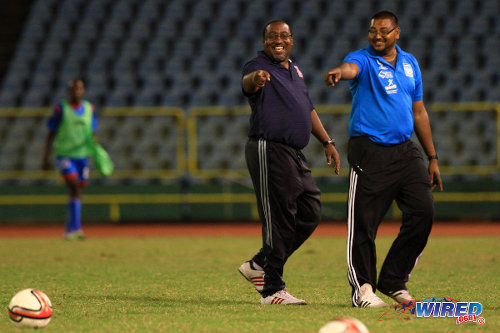 Shabazz never lead Caledonia to the Pro League title but he helped the 'Eastern Stallions' win everything else, including the 2012 Caribbean Club Championship.
Today, he becomes the fifth coach invited by Wired868 to select his Pro League All-Star selection, after Angus Eve, Terry Fenwick, Ross Russell and Derek King. Shabazz, who now operates as Morvant Caledonia technical director, made his picks in tandem with head coach Jerry Moe.
Wired868: First, tell us about your favourite season as a club coach?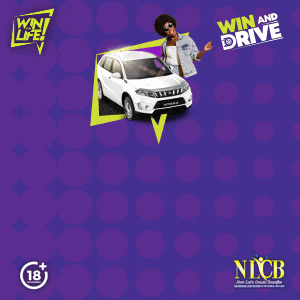 Shabazz: That would be the 2011/12 season when we won the Caribbean Club Championship and finished just two points behind [winners] W Connection in the Pro League. We also won all three knock out competitions: the Lucozade Sport Goal Shield, the First Citizens Cup and the TTFF FA Trophy.
In that same season, Guyana eliminated Trinidad and Tobago [in the 2014 World Cup qualifying series]; and I was Guyana coach and had a whole heap of Guyanese players [in the Caledonia team], so it was a real bumper year for me and the club.
That was the first time that Caledonia were able to attract real quality players. We took [World Youth Cup players] Jean-Luc Rochford, Aubrey David and Daneil Cyrus on loan from FC Santa Rosa. (That time the relationship with Keith Look Loy was very good.)
And we had players like Charles Pollard, Walter Moore, Radanfah Abu Bakr, the late Nuru Muhammad and Devorn Jorsling and upcoming talent like Ataulla Guerra. And of course our normal stalwarts like Densill Theobald, Akim Armstrong and Abdallah Phillips. [Former World Youth Cup forward] Jamal Gay was with us too.
We had good talent and a big squad and I think the key to that was we had sponsorship at the time from NLCB, so the wage bill was being met. Normally as coach I had to go hunt for [funds] on a monthly basis; but we had a solid arrangement with Massy Motors and NLCB as well as government funding—and that ensured we were able to meet our bills.
We never had sponsorship to that magnitude again. In that period, we were able to buy a bus, which was one of our proudest achievements! We didn't just let that money pass through our hands and have nothing to show for it.
Right now, the bus is under repair after an accident last year and we are about TT$35,000 away from getting it back on the road. But I remember the joy we had when we bought the bus from Massy. We went to Morvant Junction and for the whole evening we were picking up people and dropping them home for free, until the taxi drivers started to complain! (Laughs)
Louis Lee Sing, the NLCB chairman, was instrumental in giving us guidance to make that purchase and we worked out a unique deduction arrangement with Massy [from our sponsorship with them] to get it. And even then, we had to ask our senior players and coaches to give up between TT$500 to $700 a month from their salaries so we could afford it.
I remember we would let Solo Harmonites, Carib Tokyo and any community group use the bus for free—all they had to do was agree to put in the diesel!
But back to the football. We had several players who stood out that season like Cyrus and Abdallah and Akim. But I think Conrad Smith was our standout player that year.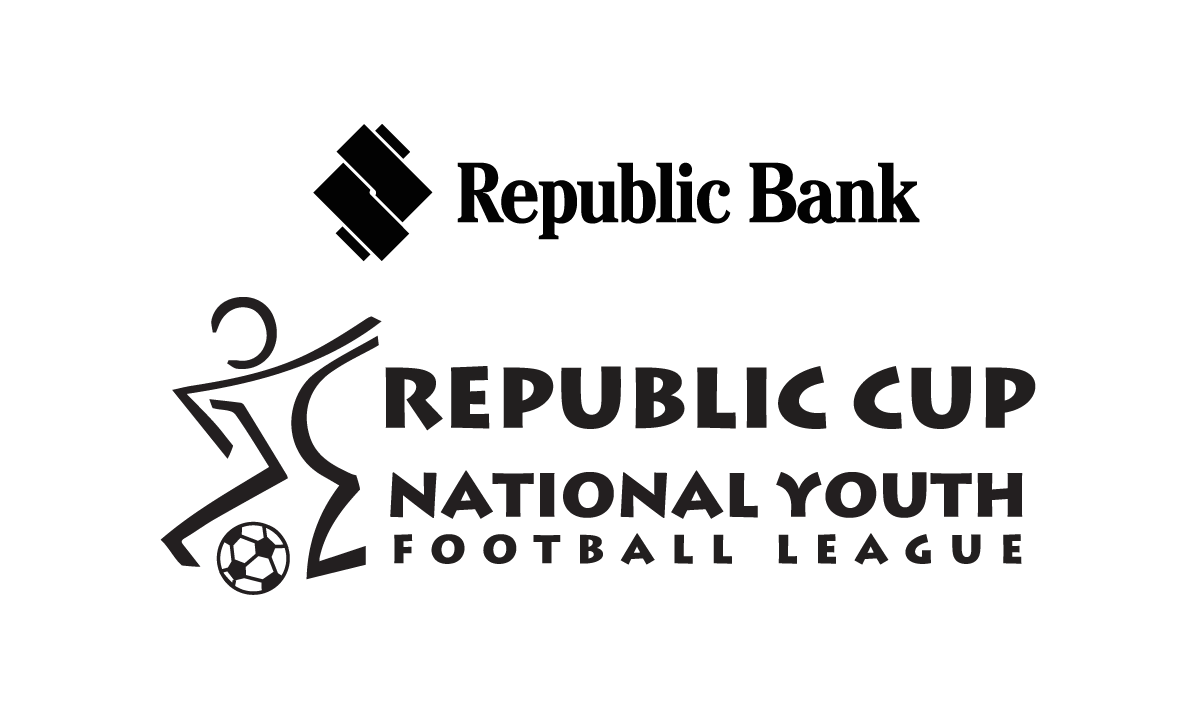 Okay then, which XI players did you and Moe come up with…
Goalkeeper: Glenroy Samuel
Glenroy was very competitive and very ambitious and wanted to be the next top keeper in the country, even though his attitude needed a lot of management over the three years he was with us. He didn't get along with other players. He was younger than they were and he would come off as an upstart…
But he pulled off so many saves for us that looked sure goals—it felt like I was watching Earl Carter, Michael Maurice or John Granville! He was agile and a great shot stopper.
Right back: Kareem 'Tiny' Joseph
'Tiny' is one of the success stories for Caledonia on a community level. He came to us at 15 or 16 as a forward but we had so many forwards at the time already and my philosophy—which I learned at courses in Brazil in 1986 and 1989—was to have wing backs overlapping all the time.
We did a lot of work with him so he knew the timing to overlap and his positioning; and he bought in to it. In the 2011/12 season, he and [left back] Walter Moore had about 13 goals between them.
Apart from his athleticism, he was a penalty specialist and would practice his penalties religiously after every training. And what I admired with him is he would take only one penalty, just like in the game.
One time, [then Clico San Juan Jabloteh coach] Terry Fenwick who had an unlimited budget tried to steal him from us for his qualities as a wingback, which we took as such a compliment for the work we put in. But of course we fought to keep him; and we did. We ent going to willingly lose players like that!
Defender: Charles Pollard
Pollard was one of my Guyanese internationals and he offered strong leadership. He was similar to Densill in being that person who would ensure on the field that the team tried to play in the way that they prepared and practiced.
We liked to build up from the back and he had the character and personality to put the ball down and play. He was not the quickest but he was solid because of his positional sense and one on one defending.
Defender: Radanfah Abu Bakr
He was a natural leader and very composed. During the time he played with us, he showed good maturity, good passing range and wonderful understanding of how to manage the line, as in when to push up and when to drop off. He has a goal in his free kicks and he could go up in the last minute and get you a goal from set plays.
When the chips are down, he was never one to put his head down, even when he wasn't doing well—that is a quality that made him stand out, along with his ability as a player.
He had a good attitude towards training. He would train in Ramadan twice a day, even when he was fasting. He would just suck it up.
Left back: Walter Moore
His dribbling, crossing ability and work rate made him stand out as a wingback. When we had Sheldon Emmanuel, we would have them both on the left flank with one playing midfield and the other as wingback and they would alternate during the game.
Walter went to Finland in 2012 and had a distinguished career. He now works as a youth coach at his last club there. He is definitely one of our success stories.
Holding midfielder: Stephan 'Wretch' David
He was not a vociferous captain but he led by example. In a season, he would miss just two sessions and one would be so that he could renew his passport and two would be to register his daughter at school or something. When you compare that to the things these younger players miss training for!
On the field, he offered stability. He was always backward of square to Densill, ready to relieve pressure and switch the angle of attack. Everyone wants to get forward quickly but he understand how to stay behind the ball a few seconds longer, to be a free option. He had strong tackling ability and was very, very combative for a quiet guy and very, very dependable.
As part of a project with Massy, we had him split time between work there and training with the club and today he works in their admin department.
Right side midfielder: Abdallah Phillips
Like 'Tiny', Abdallah was a very dazzling dribbler, quick and he had the ability to always get in the cross… They used to call him 'kut kut', which was really 'cut cut'. (Laughs). That is because of the way he would [dribble with] the ball by chopping inside of his right foot and left foot.
When we found him, he was playing with TSTT in the [North] Zone. But being a muslim and from the hood, we felt a certain rights to him and were able to convince him to try this thing with us instead of an 8 to 4 job.
He has been instrumental to the club over the years and his understanding with Tiny as far as when to come in [off the flank] and leave the space for him to overlap was: wow!
Central midfielder: Densill Theobald
Densill provided stability on and off the pitch, more-so after he went to the [2006] World Cup. He hated to make a bad pass! He had a good eye for the simple ball and his work rate and fitness were always tremendous.
He didn't score a tonne of goals but he provided tremendous stability and leadership. He was always a player we could count on to go the distance in every game; and for the whole season he would play 30 games out of the 35.
He was like a captain in the team although he wasn't the captain.
Left side midfielder: Sheldon Emmanuel
Don't hold me to his position. This is a curry favour pick! (Laughs) I had to find a place for him somewhere!
He was very aggressive and indomitable. I remember after three years, Terry Fenwick wanted him for Jabloteh and I sent a message to Jabloteh: 'it will have problems with this one'! (Laughs) I remember [W Connection coach] Stuart Charles telling us that 'Shellie' really matured under you guys and it is time for you to let him go to a club in a different environment. And I said, 'yes, in a different country'! (Laughs).
He was a St Lucia international and was very disciplined and committed and had a great work rate… He would give his life for you on the pitch!
Playmaker: Conrad Smith
Conrad is the ultimate child of Caledonia. We found him roaming the St George's ground in Barataria and noticed that we would see him there in the morning and then come back in the evening and he was still there. I said 'youth, you don't go to school?' And he said 'not really'. He was about 13 at the time.
Club official Humphrey Brann and myself went to see his mother there and then and we virtually adopted him! I still consider him as my son.
He was not a quick player but he was very technical. He had the ability to play with his back to the defence but he was also dangerous coming at you. He had a 'spanner' with his left foot or right foot, he could score goals and he was very, very confident on the ball.
As a homegrown talent, he gave confidence to the team in the big matches. He would be the one player who, when we were under pressure, could do something fancy on the ball to neutralise the crowd and give his teammates a lift.
Unlike Densill, he didn't deal too well with disappointment. Maybe because of his background, we overdid it and sheltered him too much. He always needed that shoulder; and at times when he didn't make the national team he was devastated and it took a lot to get him motivated again.
He played for [Brazilian] Rene Simoes' National Under-23 Team and he played on the Trinidad and Tobago National Senior Team for Stuart [Charles-Fevrier] and [Dutchman] Wim Rijsbergen but didn't go on to do as well for his country as he should have.
Still he was a symbol of Caledonia, just like the late Shahdon Winchester was for W Connection. He was a helluva player for us!
Forward: Sheldon Holder
Sheldon was one of the first players that I brought straight from Guyana to play for us. Most of the others like Pollard and Walter were already here with other clubs. I think he came in 2012 and scored in each of his first three games! We never had to help him with his confidence just because he's come to the 'New York of the Caribbean'. (Laughs).
He is not the strongest of players but very dangerous with the ball at his feet and running into spaces. Once he is fit, he can be downright disrespectful to defenders!
We have never really focused our game around a centre forward at Caledonia, as we usually attack down the flanks and don't focus on one outlet for goals. But Sheldon has been a force for us. He scored some really important goals for us.
Wired868: Okay, tell us about the three most dangerous players you two faced in the Pro League?
Midfielder: Aurtis Whitley (San Juan Jabloteh)
He scored important goals for Jabloteh and was one of the players who was incessant against us offensively.
Remember he is one of us. He played youth football for 'Cale' for about two seasons and he lived right in Malick. The 'dons' in the area would always say to me: 'go and get Aurtis we would pay him'. But for me the money from the dons wasn't stable and the fact that none of them are alive today speaks to that. (Laughs).
Aurtis was a thorn in our side. As a youth player for Maple, I remember I would have sleepless nights when I knew I had to face players like Bert Neptune, Nevick Denoon and Brian John. Aurtis instilled that same kind of terror in us because, just like them, he always found a way to be effective.
Midfielder: Marvin Oliver (San Juan Jabloteh and Central FC)
He played one season with us and was the Pro League MVP but we couldn't keep him from joining Fenwick at Jabloteh. His ability to play with his back to the defence and from dead ball situations and with the ball on his feet was so impressive; but mostly he stood out for his general spirit of combativeness.
He came from where we came from and he had just that little extra aggression. When it was 0-0 and in the 80th minute, you know Oliver was going to find a way to hurt you!
He reminded me of that Bob Marley song: you will tired to see his face/but you can't get him out of the race!
I think the clubs he went to didn't fight enough to get him on the national team. Okay, he was deported; but he was not a terrorist or a threat—he just overstayed his time. Sometimes the status quo in the football are so stuck up that they don't understand you have to do extra for a player.
Marvin was an annoyance as an opponent. He understood how to compete.
Forward: Devorn Jorsling (Defence Force)
Jorsling also played for Caledonia and after a stint in the United States when he came back to us, the Defence Force said it was now or never in terms of him returning to the army—and he didn't want to go. I had to tell him that if he didn't go, he couldn't play with us!
As an opponent, his close control, ability to finish and his free kicks were a constant threat. The fact that he was left footed was awkward for defenders. Defenders are accustomed to meeting right footed forwards and he had this trick where he would post up with his right foot and then switch to his left at the last minute to score.
When we played Defence Force, we would let our keeper know he had to cheat a little bit for free kicks, we would ask 'Wretch' to drop back a little deeper so they couldn't play the ball into Jorsling, and we would ask our players to press 'Army' high up the pitch so they would have to kick the ball long and Jorsling couldn't get it. We would have to change our entire plan just for him!
We didn't want him to get the ball in the build up phase and we certainly didn't want him to get the ball in and around the box!