"What should be of great concern to all the decent right-thinking citizens of Trinidad and Tobago is whether there is no limit beneath which some persons not sink in their quest for political power even if it means destroying the wider national interest.
"This is a serious question for the people of our country but our salvation lies in the fact that we already know the answer to that question."
The following Letter to the Editor from Prime Minister Keith Rowley was posted to the Facebook page of the Office of the Prime Minister on Monday 16 March 2020. It is in response to Opposition Leader Kamla Persad-Bissessar discouraging Ghana from taking energy advice from T&T during a recent press conference:
As a person in public life who over a period of fifty (50) years has served Trinidad and Tobago as a Board member and Manager of state enterprises, a Senator, Parliamentary Representative, Minister of Government, Opposition Leader and Prime Minister, I knew at every turn that it was not about me and my interests but always about protecting and improving the interests of all the people of this country.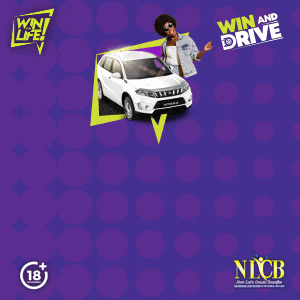 It is against this background that, once again, I am shocked and deeply disappointed at the continuing, destructive behaviour of Mrs Kamla Persad-Bissessar, our current Opposition Leader who last week saw it fit to publicly tell the people of Ghana to ignore the Prime Minister of Trinidad and Tobago and anything he says or agrees to do with them in Ghana.
This comment from such a source could have serious consequences for the people of Trinidad and Tobago if the Ghanaians believe that these words hold a potential change of policy on major matters of business and investments which have been earmarked for urgent action during my visit of early March 2020.
Earlier this month, in furtherance of the public interest, I accepted an invitation from the President of Ghana to be the Special Guest of Honour at this country's 63rd Anniversary of independence. It was a gruelling exercise but in carrying it out, Trinidad and Tobago became the first non-African nation to be featured in this way.
Ghana is the first African country to attain independence from Britain (1957) and in so doing paved the way for our own independence in 1962. It was Ghana who seconded the resolution that saw us accepted as an independent country and member at the United Nations.
Trinidad and Tobago's intellectual stalwarts and anti-colonial advocates such as George Padmore, C.L.R James and Dr Eric Eustace Williams played seminal roles in laying the foundation for Ghana's independence and the avalanche of post-colonial freedom that followed thereafter. Many of our nationals who migrated to Ghana have left their prints there or are still there raising families and doing business in very many ways.
Ghana, in this context and as a gateway economy into West Africa, is important to Trinidad and Tobago. This country with which we share so much in common has been reaching out and is eager to collaborate and do business with Trinidad and Tobago in many spheres of mutual interest.
This is the environment in which, as we seek to grow and diversify our economy, Republic Bank has ventured out into and is a valuable trailblazer for us and the region, in Ghana. We are a nation deeply entrenched in the energy business, of oil and gas, for over a century and we saw opportunities for ourselves and for the Ghanaian people.
This is the background which saw former Prime Minister Patrick Manning opening a door for us and for Ghana with his Africa Energy Initiative (AEI). Out of this came an offer by Ghana to Trinidad and Tobago to take the lead in guiding and investing in their newly found oil and gas wealth. Our state-owned National Gas Company (NGC) was ready both technically and financially and by 2010 when Ghana became a hydrocarbon producer Trinidad and Tobago was ready.
Then came an election in May 2010 and there was a change of Government and the new Prime Minister was the said Kamla Persad-Bissessar and the diplomatic and investment initiative stalled.
In the face of this development the Ghanaian authorities, anxious to do business with us and seeing the cold shoulder and change in policy sent a Presidential emissary to see the then Prime Minister. For three days this emissary could not get an audience as expected because five-day weekends were the order of the day then. Eventually, the high-ranking emissary was granted a few cursory minutes at a constituency office near home in South Trinidad.
Needless to say, the disappointed Ghanaians turned from our country and the very lucrative business was lapped up by another country. Today the billion-dollar Takoradi gas processing business and Ghana gas has no Trinidad and Tobago investment input.
There is a phase two to come and the Ghanaians still retain an interest in the future of Trinidad and Tobago and that was one of the reasons that I was identified and invited to represent my country at Kumasi, a kingdom of 10 million African people at Ghana's huge national celebration of its 63rd year of independence.
My visit served to remove elements of uncertainty and afforded both countries to set an accelerated time table to allow the state entities of both countries to explore investment opportunities in gas processing and transmission and other aspects of business of great economic interest and benefit to Ghana and Trinidad and Tobago. The flow of documentation and deadline dates have been set at the highest level in both countries.
It is against this announcement that our Opposition Leader, last week, got herself published in Ghanaian media calling on them to ignore the initiatives of Trinidad and Tobago in its desperate quest to expand its economy in energy and finance.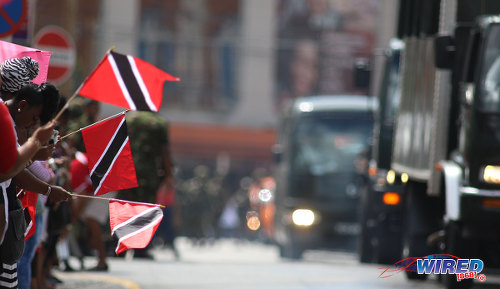 There was a time when treason was a capital offence, but there is no law against persistent undermining of one's country but there must be condemnation of this damaging conduct.
If this was the first or only time that elements of the UNC have behaved like this, then it might be excusable, but it is a pattern of behaviour engaged in by some people who constantly put narrow, expected political benefit above the national interest at home and abroad.
It was the same approach when the Manning Government sought to purchase Offshore patrol vessels to secure our borders from penetration by drug dealers and arms and ammunition traders in the late 1980s.
At that time as soon as the contract was awarded to Vosper Thornycroft, Wade Mark, without a shred of evidence, wrote to the British Serious Crime office, to tarnish the project by alleging corruption. This went nowhere because it was not true, but that did not prevent Kamla Persad-Bissessar from cancelling the project and seizing the payment money as soon she became Prime Minister.
The same thing happened with the Tamana Intech Park, which was meant to facilitate the diversification of the economy by encouraging non-oil businesses to grow the economy. Notwithstanding their bleating about diversification, they shut down and abandoned Tamana Intech Park at Wallerfield.
Recently we saw the same selfish detrimental behaviour when Trinidad and Tobago was able to get Australian help and financing, using their Export Financing Company (EFIC) to purchase two modern inter-island passenger ferries and two vessels for the coastguard to replace the OPVs that they scrapped.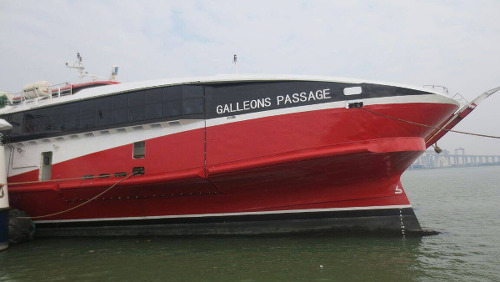 It mattered not to them that they themselves and their mouthpieces spent two years living off problems with the ferry service that they had pre-collapsed by never maintaining the Spirit and the Express.
In an attempt to scuttle the procurement initiative of these desperately needed items, the UNC tried to instigate an Australian Opposition objection to the transactions and when that failed they wrote to the Australian Attorney-General seeking his involvement in opening a criminal investigation without an iota of evidence to support any inkling of wrongdoing. Needless to say, they were brushed aside again.
What should be of great concern to all the decent right-thinking citizens of Trinidad and Tobago is whether there is no limit beneath which some persons not sink in their quest for political power even if it means destroying the wider national interest.
This is a serious question for the people of our country but our salvation lies in the fact that we already know the answer to that question.