Trinidad and Tobago's 2020 Concacaf Women's Under-20 Championship adventure came to an emphatic end this evening at the Estadio Olympic Félix Sánchez in Santo Domingo, as the Women Soca Warriors lost 4-0 to Mexico in the final quarterfinal match.
The result means Mexico, who won this competition two years ago, will advance to a semifinal date with the red-hot Haiti while the formidable United States of America face hosts, Dominican Republic.
For the Women Warriors, it was defeat but not disgrace. Dormant for two years, the teenaged outfit, under new head coach Richard Hood, had barely three months to prepare and met the minimum target of a quarterfinal place—set by TTFA technical committee chairman Keith Look Loy.
But the difference between the teams was startling and further indication of the long road ahead for the Warriors.
At the end of the 90 minutes, Trinidad and Tobago had not managed a single shot on the opposing goal while Mexico had 18, excluding two efforts that hit the frame of the goal. The ball possession statistics read 66 percent to the North American nation who had 310 completed passes compared to 106 from T&T.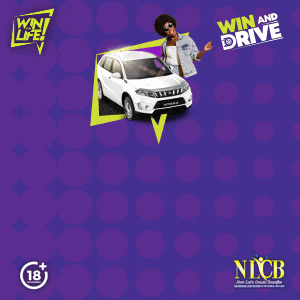 At the kick off, Hood swapped his usual 4-2-3-1 formation for a back five with full back Chrissy Mitchell—one of T&T's more creative outlets—asked to play as a central defender. And the Warriors were able to contain Mexico until first half stoppage time when a momentary lapse in concentration allowed opposing midfielder Anette Vásquez to run on to a pass from forward Gabriela Juárez and stroke home from inside the box.
In truth, Trinidad and Tobago were lucky to have held out that long. Goalkeeper K'lil Keshwar could be credited with two fines saves in the first half but Mexico had a half dozen good looks without finishing.
[sports-match template="logos" match="61084″]
The Warriors never seemed likely to get back into the game with Cornwall isolated upfront and starved of good service.
Just to be doubly sure that the free-scoring Carapichaima East student would not impact on the game, Mexico defender Nicole Soto stayed so close to Cornwall that she might have instinctively followed her into the Trinidad and Tobago bus after the game. And Soto's defensive partner, Tanna Sánchez, dropped at least five yards behind the pair whenever the Warriors took possession, so as to ensure there was no space for her to run on to long punts behind their defence.
Trinidad and Tobago's long-distance passing, starting with Keshwar, was hopelessly wayward on the evening, though, and Soto and Sánchez had a much more straightforward job than they might have expected.
Mexico coach Mónica Vergara has rotated her squad throughout the tournament and there were six changes to the starting team that mauled Grenada 12-1 on Sunday. Those fresher legs began to tell in the second half as Mexico pulled away from their south Caribbean opponents.
Juárez made it 2-0 in the 55th minute with exactly the sort of goal that Hood warned his players about—a free header at the back post off an early cross.
Hood reverted to his preferred formation as left back Nathifa Hackshaw was sacrificed for attacking midfielder Cayla McFarlane in the 59th minute. But, live-wire playmaker Alexcia Ali apart, Trinidad and Tobago were flat and lacklustre with maestro Sarah De Gannes overrun and ineffective.

Mexico got their third from the penalty spot in the 67th minute after Keshwar was late off her line and brought down opposing attacker, Alison González, who scored the resulting kick herself.
González is one of five players this tournament to have scored in every match they played in, along with Haiti's Melchie Dumornay, Jamaica's Jody Brown and the USA pair of Mia Fishel and Brianna Pinto. Remarkably, Dumornay and Brown have scored in every single game as neither have been rested at any point.
Cornwall and Serrant numbered among that prolific crowd up until this evening's sterile showing in Santa Domingo.
Substitute Destinee Manzo completed the score summary in the 70th minute, just two minutes after coming on, off a sweeping counter attack. By then, Vergara had Juárez and Gonzáles sitting alongside her as Mexico were already thinking about their potentially seismic clash with Haiti.
Trinidad and Tobago have now met Mexico six times at this level. The Warriors are yet to win a single match.
Today, Cornwall, Ali, Aaliyah Prince, Arnelle Douglas and company ran their socks off. But it was not nearly enough to trouble 'El Tri'—not with the obvious technical deficiencies that meant the twin island republic could not collect and move the ball around quickly or accurately enough under pressure.
A quarterfinal finish, though, is undoubtedly a step in the right direction.
(Teams)
Trinidad and Tobago (5-4-1): 1.K'lil Keshwar (GK); 15.Arnelle Douglas, 4.Latifha Pascall, 5.Tsai-Anne Fernandez, 11.Chrissy Mitchell, 3.Nathifa Hackshaw (12.Cayla McFarlane 59); 19.Aaliyah Prince, 7.Sarah De Gannes, 10.Alexcia Ali, 8.Maria-Frances Serrant (13.Megan Rampersad 74); 9.Afiyah Cornwall (captain).
Unused substitutes: 18.Chelsea Ramnauth (GK), 2.Roshun Williams, 6.Aaliyah Pascall, 14.Moenesa Mejias, 16.Sydni Greaves, 17.Cecile Loraine, 20.Tori Paul.
Coach: Richard Hood
Mexico (4-1-4-1): 12.Wendy Toledo (GK); 16.Reyna Reyes, 4.Nicole Soto, 3.Tanna Sánchez, 5.Ximena Ríos; 8.Nicole Pérez (captain); 10.Alison González (14.Mariel Román 82), 20.Maricarmen Reyes, 11.Anette Vásquez, 13.Joseline Montoya (2.Destinee Manzo 68); 9.Gabriela Juárez (7.Nayeli Díaz 57).
Unused substitutes: 1.Zoe Aguirre (GK), 6.Laura Parra, 15.Julieta Peralta, 17.Yanin Madrid, 18.Silvana Flores, 19.Karla Zempoalteca,
Coach: Mónica Vergara
Quarterfinal Round
(Wednesday 4 March)
Jamaica 1 (Jody Brown 37), Dominican Republic 2 (Kristina Garcia 35, Mia Asenjo 74) at San Cristóbal;
Haiti 3 (Melchie Dumornay 18, 54, 60), Guyana 0 at San Cristóbal;
United States 4 (Mia Fishel 35, 67, Brianna Pinto 41, Kennedy Wesley 54), Canada 0 at Santo Domingo;
Mexico 4 (Anette Vásquez 45, Gabriela Juárez 55, Alison González 67 pen, Destinee Manzo 70), Trinidad and Tobago 0 at Santo Domingo.