The labels 'domestic abuse' or even 'intimate partner abuse' do not capture the terror experienced by our women. The media has, this week, creditably stepped up in their responses. The Guardian led with a front-page editorial and, commendably, the Express put male leaders on the spot to state their position.
Predictably, the comments ranged from thoughtful to 'there are fine people on both sides'. But the familiar labels do not plumb the depths of the terror wreaked upon our women.
George Eliot (pseudonym of Mary Ann Evans), a Victorian novelist, wrote in 1857: "An unloving, tyrannous, brutal man needs no motive to prompt his cruelty; he needs only the perpetual presence of a woman he can call his own. A whole park full of tame or timid-eyed animals to torment at his will would not serve him so well to glut his lust of torture."
In the acclaimed movie Sleeping with the Enemy, the male protagonist proclaimed: "I can't live without you … and I won't let you live without me."
This was the real-life fate of all three women this week. They died twice: in the relationship and at the brutal end. Their men made their lives a living hell and still decided to kill them and, in one case, the intended protectors.
In the Arima case where the three family members lost their lives, did we pause to imagine the demonic strength that could strangle not just a woman but a young man in his prime? Can we imagine this?
Did we process the news report that the man in Port of Spain had been sitting and watching the woman for a while and that it was not just a case of 'madness that rush up his brain'? Can we fathom the depths that this is being done in front of his own children?
Where are the usual critics who do not like the 'he was a nice boy' excuse when we read that the Oropouche suspect is well-known and played cricket for several teams?
Let us stop the 'both sides' argument. The data clearly shows that it is mostly men who kill and not the reverse. Most times when women kill their partner, they have been brutalised for many years.
To reduce the actions of these men to 'anger issues' is to minimise the cruelty and terror. Would we shrug and blame the dead if the ISIS returnees, who we agonise about, had killed five persons in the first 10 days of the year?
This is not a 'private' family matter, it guts our society. The family unit is the centre of our society, as those who condemn criminal gangs remind us often, yet we do not act with passion and determination to confront this terrorism.
This is more than mere abuse. It robs our women of their life opportunities, their sense of self-worth and reduces their status. It is an act designed to keep the women under their control. They are angry because they have lost control.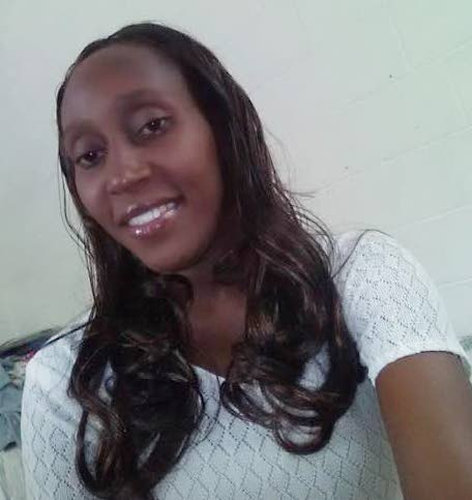 "Like terror directed at a community, violence against women is designed to maintain domination and control, to enhance or reinforce advantages and to defend privileges." (Marcus, 1994)
This terror lurks behind any front door. It is not confined to the poor who live in squalor. How many of us have seen women with dark glasses (to hide the effect of the cuff to face) and unexplained bruises? How many of us know someone who in their pregnancy got cuffed or kicked by their partner?
This is everywhere because we normalise it. "If he eh beat me, he eh love me." Or "he did not mean to behave so, I tripped him off."
Our women live in constant fear from day to day immobilised by feelings of powerlessness. In their homes, the terror stalks and simmers and can be unleashed at any time, resulting in terrible things. To keep a person in a state of chronic fear does not require constant physical violence.
Remember our fear induced by the Shoe Bomber in 2001? One incident made and makes us virtually undress in every airport up today. The terrorizing, interspersed with good times, allows the pain to drag out and escalate. When you least expect it, it happens. And it does with enough frequency that you will never forget that it is possible.
The scary thing is the silence, the glowering that shuts up the woman and children, making them tiptoe around the terrorist with unspeakable anguish. The dread and fear about what can happen and its unknown timing is debilitating.
Your pain acts as an unspoken but potent threat for every other woman living in similar circumstances. The knowledge, born out of the intimacy, empowers the violators to precisely target the weak points and isolate the women socially.
This fear is real. Leaving is a complex and risky decision, as we saw vividly. Some women just cannot leave. Children are the reason to stay and the reason to leave. To leave requires detailed and precise planning and complete confidentiality. One word can spell increased danger. But as we saw in the Oropouche case, leaving is not a guaranteed final break.
These women are strong and courageous, you have to be to live in these circumstances! But the fear distorts reality.
This is not simply a bad choice by the women. It is not a private matter as those, with high-priced lawyers, want us to believe. The 'big boys' have ways of making their women tell us that their marriage is intact, and all is well. Trapped women. Fearful women.
To change requires a societal response: the extended family, the community, the church, the criminal justice system and the government. We must collectively act to save our nation. It cannot be left to the government and the police. Talk is cheap.
What the Guardian editorial got wrong is that the US law, which has to be renewed periodically, has not been renewed this year because the Senate Leader, Mitch McConnell, refuses to pass it even though the House sent it. Once men dominate, women are at risk.