"In this video, Samuel Stafford stated: 'The UNC has a bunch of businessmen…. there are certain high profile businessmen in UNC [trying] to keep the crime rate up and destabilise the country…'
"[…] Given that this is an election year such an offensive statements appear designed to inflame political and racial passions along racial lines it demands an immediate and urgent investigation…"
Former UNC Minister Devant Maharaj calls for Commissioner of Police Gary Griffith to investigate Facebook posters Samuel Stafford and Ed Reid for sedition:
Commissioner Griffith, I wish to draw your attention to the social media post which was shared by Ed Reid of a video of Samuel Stafford.
In this video Samuel Stafford stated: "The UNC has a bunch of businessmen… there are certain high profile businessmen in UNC [trying] to keep the crime rate up and destabilise the country… the crime must stay up to create fear…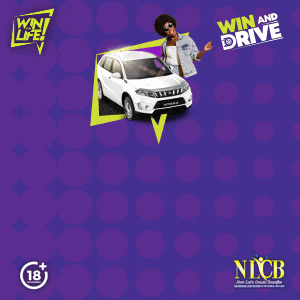 "The more fear it have in society to then you can blame a government. The East Indian community, the East Indian leaders, have been doing this for years… where they pay people… that give these young black men a few thousand dollars to take a life…"
For ease of reference the video can be viewed HERE:
Given that this is an election year such an offensive statements appear designed to inflame political and racial passions along racial lines it demands an immediate and urgent investigation. The video of Samuel Stafford alleges that Indian businesspersons aligned to the Opposition [are] paying African youth to commit crimes so that it will place the PNM in a disadvantageous position when the General Election is called.
The video appears to violently offend Section 3(1) c and 3(1)d :
3. (1) A seditious intention is an intention:
(c) to raise discontent or disaffection amongst inhabitants of Trinidad and Tobago;
(d) to engender or promote—
(i) feelings of ill-will or hostility between one or more sections of the community on the one hand and any other section or sections of the community on the other hand; or
(ii) feelings of ill-will towards, hostility to or contempt for any class of inhabitants of Trinidad and Tobago distinguished by race, colour, religion, profession, calling or employment;
In an year of an anticipated General Election where the economy is in shambles and there is growing unemployment, statements such as this one is one which can divide the nation and result in violence and as such is deserving of your office's attention with a view of taking the appropriate legal action if required.