Trinidad and Tobago Men's Senior National Team head coach Dennis Lawrence defended the TTFA's selection of Anguilla for their next friendly opponent at 6pm on Sunday 10 November at the Ato Boldon Stadium is Couva, as he said the Caribbean minnows should help his team get their groove back.
Simply, Anguilla were available.
"It's because they [Anguilla] play only one game in the next Nation's League window, which is on the 19th November," he said at a media briefing. "Majority of other teams play two games, so it allowed us to be able to play Anguilla in this friendly and keep the boys up to some sort of match rhythm in preparation for the Honduras game."
Anguilla, currently ranked 209th out of FIFA's 209 member associations, raised eyebrows when they were announced as opponents for the Soca Warriors, who are also due to face Ecuador in a friendly on November 14th and Honduras in the CONCACAF Nation's League on November 17th.
Lawrence, who is in danger of becoming the first T&T Men's Senior National Team head coach to not record a victory in a calendar year—on the back of a record-breaking 14-game winless streak—further explained that building match rhythm for out of season players played a role in carding the Anguilla fixture.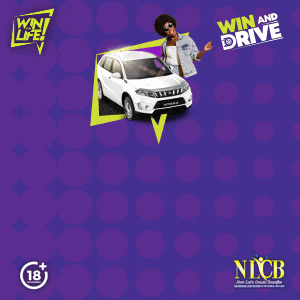 "Immediately, once we looked at the situation, we know the players that were involved in the USL, in particular, the US, the ones in India, […] Canada, we knew that their season was going to finish probably about three weeks, two and a half weeks before the Honduras game.
"So it was important that we got them home as quick as possible to keep them active. Training gives you one aspect, but we know the importance of getting that match fitness. So we approached Anguilla, who we need to say thank you to for taking the fixture."
Match fitness aside, Lawrence will certainly be hoping a matchup against low-ranked Anguilla, who sit bottom of League C with zero points in Concacaf Nation's League, after scoring two goals and conceding 18, will break the winless hoodoo.
Lawrence, however, said he is not allowing footballing stature to influence his preparation.
"Football now is 11 v 11 on the football pitch […] they are going to come here and make it very difficult. They are going to put up a fight."
He also said that facing an unknown opponent would be better than playing a local team.
Some in the local football fraternity have questioned the TTFA's decision to shift the match from Monday 11 November to the day before. In a public release, acting TT Pro League chairman Brent Sancho criticised the date swap, describing it as 'discourteous, totally disrespectful and dangerous'.
A release from the TTFA said only that the date-shift was 'due to FIFA regulations'. FIFA rules state that countries cannot play more than two games in one match window, which lasts nine days. A Sunday kick-off for the friendly means that the Anguilla match is now outside of the international window and would not infringe FIFA rules.
Sancho, however, contended that the TTFA president, David John-Williams, did not consult or advise the TT Pro League before his decision, although he is the owner of W Connection, which is competing in the First Citizens Cup.
W Connection played to a 2-2 draw with Defence Force on Friday evening. Round three will conclude with a double-header at the Hasely Crawford Stadium on Sunday—the same time the Soca Warriors play Anguilla.
Lawrence commented on Sancho's public complaints: "What I would say is that the story [with Sancho] when I saw it this morning, it left a bad taste in my mouth.
"Unfortunately, it clashes with a First Citizens Cup game, but we've always worked together with the Pro League. Pro League has always been good to us, and we have always been good to them. So I think communication sometimes can be misleading. So the Pro League games will go ahead and we want them to go ahead."
He expressed regret that TTFA had to move the date, resulting in the clash, but again blamed FIFA rules for the decision.
"Everything was already arranged for Anguilla to be here to play the game, so we had to bring the game forward to one day, which ideally we didn't want to do because we understand there is First Citizens Cup going on. But at the end of the day, we have to do our job."
The TTFA is yet to name the official squad for the three international matches, but Lawrence confirmed that Ataulla Guerra, Duane Muckette, Mikhail Williams, Alvin Jones, Leston Paul, Marcus Joseph, Daniel Cyrus and Aubrey David will be joined by newcomers former T&T National U-20 midfielder Matthew Woo Ling of AC Port of Spain and teenage forward Darius Lewis of Faroe Island's KI Klaksvik.
Lewis is a former Philadelphia Union Academy product and along with Woo Ling can be expected to be given a run out on Sunday, Lawrence said.
The Men's Senior National Team will also officially be housed at the Home of Football in Couva for the first time in the buildup to the international fixtures, in a move that the Soca Warrior's head coach is openly excited about.
"We are going to be in a venue that was built for football and I think all the boys and them are looking forward to it."
Tickets for T&T vs Anguilla are priced at $40 and available on matchday at the Couva venue.