David Muhammad: "It is globally embarrassing, socially backward, and developmentally counter-productive, for any society that promotes ideals of free speech in the 21st Century to conjure up ghosts of the intellectually dark ages of as far back as the 17th Century [such as the Sedition Act]…"
Police Commissioner Gary Griffith: "The job of the Police is to enforce all laws…"
The following points of view on a sedition charge against union leader and politician Watson Duke were submitted by lecturer and Nation of Islam leader David Muhammad and the Trinidad and Tobago Police Service (TTPS):
(David Muhammad statement)
Sedition has historically been used in Caribbean countries where colonialism once existed as the dominant political framework, to, as closely and as carefully as possible, preserve the same inequalities, social class distinctions and labour conditions of chattel bondage, but only in the name of freedom, liberation and protecting the country.
Sedition is defined as overt conduct—such as speech and organisation—that tends toward insurrection against the established order. But the question is, who does the established order represent: the full working class masses or a minority privileged few?
It is globally embarrassing, socially backward, and developmentally counter-productive, for any society that promotes ideals of free speech in the 21st Century to conjure up ghosts of the intellectually dark ages of as far back as the 17th Century, where illiteracy was more widespread than literacy, education was a rare right, civil liberties were scarce and slavery was a norm.
Regardless of whether we like or dislike, or agree or disagree with Mr Watson Duke, it can only be a threat to democracy for all for someone to be charged with sedition in 2019, for passionately articulating a statement of commitment to ones cause, while absolutely no intent of harm was indicated to anyone else.
In early 1920 after the November 1919 Waterfront Riots in Port of Spain, there were heightened labour tensions where on occasion the riot act was read, and marchers were fired upon by the police resulting in fatalities and several injuries.
In the six weeks following the strike, 189 persons were arrested and 83 were convicted and either fined or imprisoned. Leading activists who were not natives of T&T were deported. Here we saw a classic case of the Eurocentric Elitist Agenda to divide and rule Afro-Caribbean people.
On 20 March 1920, a Trinidad Newspaper Guardian editorial took the view that 'subversive agitation' caused the riots. The article was entitled 'Why the Sedition Act Is Necessary' and it carried captions in capital letters such as 'Dangerous conspiracy in Trinidad/ Diabolical plots hatched at midnight meetings/ explosives stolen to make bombs / schemes to promote racial insurrection'.
The same editorial declared ominously (again in capitals): 'Not one of the strike leaders is a native of Trinidad… it is highly probable that not one of these six men will remain much longer as a resident of Trinidad'.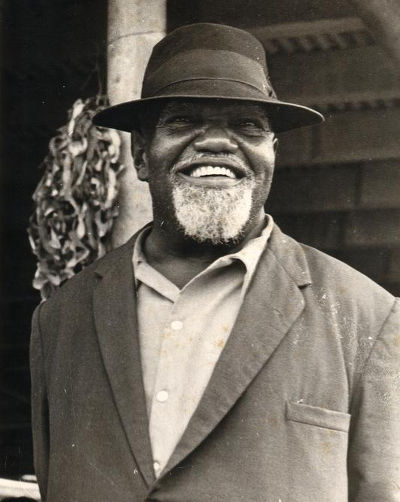 This article was in reference to individuals who later became Caribbean National Heroes such as Uriah Butler of Grenada, Elma Francois of St Vincent and Clement Payne of Barbados.
The official response to the 1919 Labour Riots was the enactment of the 'Disputes Settlement Ordinance' (17 August 1920), providing for compulsory arbitration through an industrial court, and 'The Sedition Ordinance' (9 April 1920) prescribing severe penalties for 'seditious libel' which included the circulation of newspapers and pamphlets enlightening workers on their rights.
On 27 September 1937, after Uriah Butler resurfaced from exile since 19 June, he was brought to give testimony before the Foster Commission and was promptly arrested and charged with violation of the sedition laws. This should be a lesson for us all.
In discussing the THA Act in the T&T Parliament on January 14th, 1977 ANR Robinson said: "The purpose of this motion is to place a substantial part of the responsibility for the conduct of Tobago's affairs fairly and squarely where it belongs; that is to say, in the hands of the residents of Tobago themselves. This is not secession, sedition or separation. It is rather a matter of historical justice."
The subtle insinuation here is that the pursuit of justice may be mistaken for sedition depending on who is pursuing the justice. The Muslim Community recites a prayer daily that says the line: "my prayer, my sacrifice, my life and my death are all for God."
This is merely a rededication of the purpose of our lives in service to our people. It appears that we have not truly evolved and matured from the pre-Independence censorship society of yesterday to a fully functional republic, based on free speech today.
(Statement from the Trinidad and Tobago Police Service entitled 'CoP: The Job of the Police is to Enforce all Laws')
Commissioner of Police Gary Griffith says the Trinidad and Tobago Police Service (TTPS) is duty-bound to enforce all the nation's laws. He says the job of the Police Service is to be fair and impartial and as such, it will not disregard enforcing any law based on the age of that law or whom an individual might be.
Commissioner Griffith says while some may take issue with police enforcement of laws, all citizens are free to lobby their MPs for Parliament to make changes to any existing law.
He notes interestingly a few years ago when a police officer was charged with sedition, there were no dissenting voices at that time.
Commissioner Griffith states that no one is more equal than another in this country inclusive of politicians and union members.
The CoP says persons trying to justify the actions of anyone who might be in breach of the law or clearing persons who are charged for breaking the law, based on their own limited understandings of that law or the contents of a pending investigation, where more information is known by the police and not members of the public, are simply premature in their actions.