"In a diverse society, aiming to do well, African people are not doing as well as we expected or as well as we might," intoned Prime Minister Dr Keith Rowley on the same day that Fitzgerald Hinds, member of parliament for Laventille West, gave an expansive interview in the Sunday Guardian about Laventille.
Putting these remarks in the context of a performance review, I argue that Mr Hinds has failed and is irrelevant to the upliftment of the constituency he represents.
Mr Hinds lives in a dream world. He said: "I don't think Laventille lacks anything […] does not suffer from a lack of access or resources, nor is it neglected. [That is] an excuse some people buy in […] to cover their own unwillingness to exert effort and to change their own lives. The majority of children […] are doing as well as any and better than many. It can only stop with the reform of the mind and spirit…"
Hinds has bought into the myth of individual success, and like the US Republican party, would wrongly say that former president Barack Obama's election meant the end of racism. Laventille, defined as the area east of Duncan Street to Morvant, lost its economic advantage back in the 70s when the Port of Spain port lost its importance as then prime minister Dr Eric Williams shifted his view of economic development.
Initially, Dr Williams promoted the thinking of the Lewis model. In his second of the famous lecture series, he said: "It would be more profitable … for industrialization to develop light industries, using imported raw materials than to put it into some of the heavy industries which use up much capital and little labour."
After the 1970s struggle, that view changed, and Williams embraced the vision of southern businessmen and funded the feasibility study for Point Lisas model. He used the benefits gained from the high international oil prices to take over that idea from the businessmen, opting to use our gas finds as feedstock instead of exporting it.
The factories—Elite Garment Factory, Correia's Wine, Myerson's and Trinidad Citrus Growers of the Eastern Main Road among others—were shuttered or dramatically scaled down. The hotbed of vibrant tradesmen lining the Old St Joseph Road and the Eastern Main Road turned to ashes.
Those men had to find, if possible, jobs in state enterprises. They and their families were not fortunate to get either land or money as happened when Caroni was closed. They went home with their broken dreams.
Joblessness among Laventille men became the norm. The problem is not individual failings but is systemic. Social dysfunction is the effect, not the cause.
The PP administration transformed their communities, even as they gave Sea Lots Shaquille O'Neal and 'Colour Me Orange'. A visit to their base areas will show how to do economic development: revenue-generating capital, housing improvements.
How many contractors sprung up overnight from those areas and got government contracts? Did the national community raise an uproar? When we closed down the heavy equipment unit in the Ministry of Works, housed at Mt Hope, who bought the equipment and now have guaranteed work on all our highways?
Forget the current talk about gangs and government contracts. While we can legitimately reject the funding of gangs via public funds, what has been the alternative we, as a society, have provided to the Africans in Laventille?
Frederick Douglass, in 1888, reminds us who these gang leaders and their followers are: "the victim of a cunningly devised swindle, one which paralyzes his energies, suppresses his ambition, blasts all of his hopes and though …nominally free, he is actually a slave."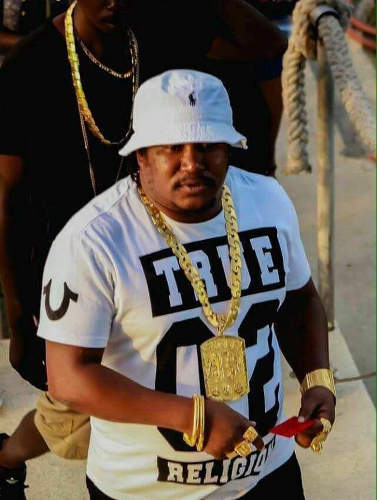 When you destroy jobs for any group of people, they will have a decline in their desire to work, and the family declines (Wilson, J 1996). Laventille had family life and responsible men pre-1970s. Talk with Terry Young of Success Village, who never left there even though he became assistant commissioner of police. Talk with the guys about wrestlers and weightlifters and the older ones will recount Sterling Betancourt.
It seems that our friend Mr Hinds is unaware of the stigma of Laventille, which is a high wall for successful students who are forced to change their addresses to get a job. He seems to have missed the basic economic principle:
What is the value of a job if the pay is not higher than the proceeds of hustling? Why stay in school if you can only get a ten days? How do you learn where jobs are available when nobody in your area works, except as a clerk in a store or at KFC? How do parents pay for 'extra' lessons, an entitlement of the richer, when they can barely keep body and soul together?
At a recent medical conference in Port of Spain, Dr Alafia Samuels of Caricom said: "People have to do things for themselves, but if you are pushing up a slope, it matters how steep the slope is and society can do things to reduce the steepness of that slope."
Professor Sir Michael Marmot, at the same conference after a visit to Laventille, said: "… inequities in health are not inevitable, we have the means to make a difference. The question is: are we going to do it? Why treat people and send them back to the conditions that made them sick?"
Health Minister Mr Terrence Deyalsingh is aware since he took Professor Marmot to 'Bangladesh' in his constituency. Apparently, Mr Deyalsingh did not tell Mr Hinds what was discussed at the conference, and so he remains in his ignorance.
Dr Rowley, for the African community in Laventille to do better, you will need to jettison Mr Hinds. He, like many there, suffers from 'a poverty of imagination'. As 50 Cent tweeted: "Good enough is the enemy of greatness. Do your best, then do better" (May 2018).
Laventille can rise! Dream the impossible dream.