There was no doubting the superiority of Defence Force FC yesterday evening at the Larry Gomes Stadium, as they cruised to a 3-0 win over Prison Service FC in their Ascension Invitational Tournament second day fixture. It was a comprehensive victory by any standard, 'chrome' to the EA Sports FIFA generation.
It was "Army's" second victory, second shut-out and third, fourth and fifth goals at the Larry Gomes in a row. This time, though, they appeared to be conserving energy.
Army's dominance over their protective service comrades centred around the talents of talisman Devon Jorsling. The centre forward's hold-up play was the fuel on which this well-oiled machine chugged along.
"We know Jorsling," Army head coach Hutson 'Barber' Charles said post-match, "and so we play toward his strengths; he's one of the better guys in the league that can hold that ball up allowing our players to get forward."
They were almost walking their possession of the ball, using years of top-tier experience to run their enthusiastic Super League opponents ragged.

[dfp-ad]
Not long after the opening whistle, Army was already coasting. Reon Moore was the early beneficiary of Jorsling's link-up play, making it 1-0 after just 17 minutes.
Twenty-one minutes after that and Jorsling was again the centre of attention. He easily beat Prisons custodian Jevon Bourne to make it 2-0 after 38 minutes, after a foul on Jerwyn Balthazar just on top the Prisons 'D'.
The gulf in class was telling and Prisons assistant coach, Piers Ryan, noticed. After the match, he said: "Some of the mistakes we made, you wouldn't pay for those in the Super League. So we're paying for the difference in quality. But it's a learning experience for us and we welcome it."
Prisons couldn't be blamed for being a little gun-shy thereafter. Too much pressing could leave them open to the counter, and too much space up the field could embolden Army to take up residence closer to their area.
What Prisons did well was fill the midfield, compressing the neutral third, making it harder for their opposition to escape. When Army thought they had, as the first half aged, the linesman's flag stopped them in their tracks.
It was a relatively scrappy end to a promising first half, and neither team looked fully in control as the referee sent them back into the tunnel.
Again, in the second half, Army was stingy with the ball and owed their possession to their high press and ability to retain the ball. They had also convinced Prisons to play at their leisurely pace.
"More or less we wanted to keep a lot of possession first," Charles explained after the match. "I told them about the conditions – the hot sun – I told them if we keep the ball and possess it properly, then we'll take energy out of them. This was important because they have some runners."
Both attacks generally lacked bite, and neither 11 played quickly enough.
Still, T&T Senior National Men's head coach, Dennis Lawrence, couldn't take his eyes off. He has had an immersive week watching football at various levels and was spotted earlier in the week observing the National Under-15s in Couva.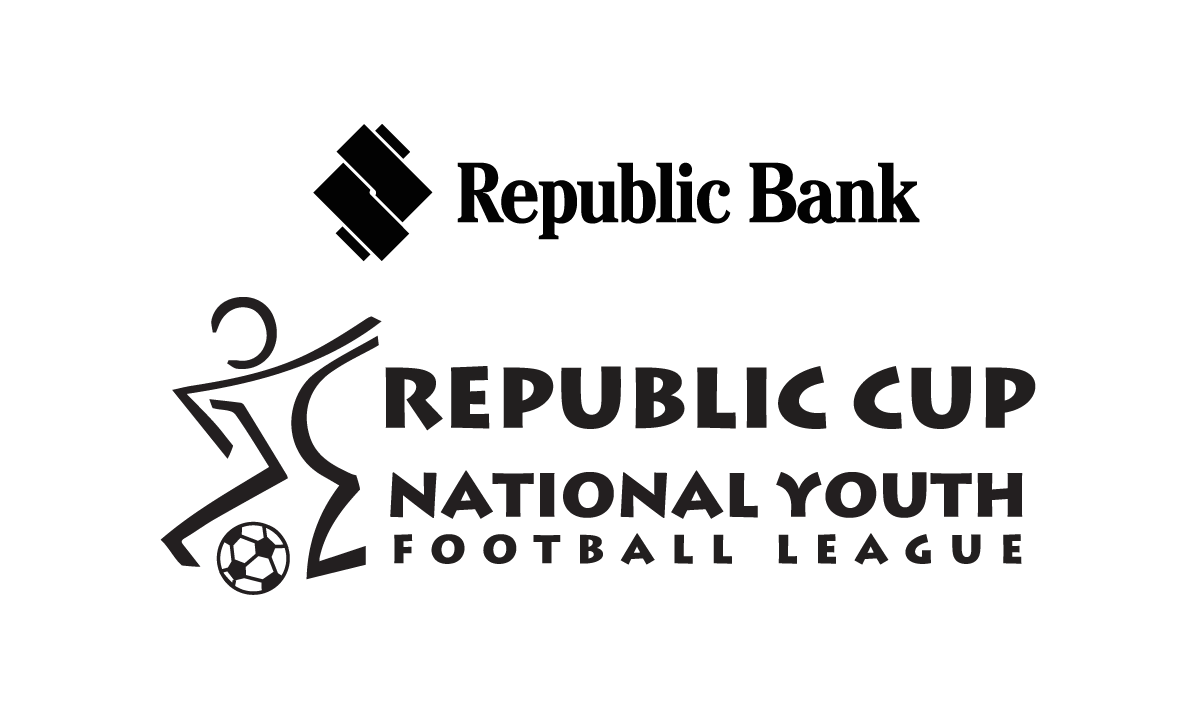 In the 63rd minute, Shane Hospedales, a tireless servant of the Prison's midfield, twisted free of the Army to curl one toward the last post, but goalkeeper Aaron Enill gobbled up the effort.
Perhaps Hospedales bit off more than he could chew three minutes later, coming deep into the Prison press to claim a recovered ball, which was, until then, Aaron Peters' job. Army left-winger Jelani Felix robbed him, passed to captain Jerwyn Balthazar who rolled it into Moore's path. Finally, Moore poked in the third; 3-0 in the 66th.
Three minutes later Balthazar – often the pendulum on which the game swung in the middle – combined well with Hashim Arcia on the counter, but the latter's shot rang off the upright, denying him a deserved goal.
In the 82nd, Peters had to assist the defence with getting the ball clear as a similar move threatened the Prisons goal.
Two minutes later, Peters used his low centre of gravity to wind his way through the Army defence. Nathan Julien should have thanked him with at least a consolation, instead, his effort was wild and wide.
Prisons' assistant coach took the defeat on the chin.
"I don't think the scoreline did us justice. I think experience was the difference [today]; we're just coming of age," Ryan said. "It will help us a lot because our aim really is to be a pro league team in Trinidad and Tobago." Ryan added: "…games against Defence Force and the Terminix and the better players will help us to bridge the gap from where we are to where we want to be."
Meanwhile, Charles said the 3-0 victory was an improvement on last week's outing.
"I think we stepped up today," he said "I enjoyed the performance and the little corrections we made in training from the first game. I think the guys went out there and executed."
He said if another team sought to take them out of their comfort zone, they could play much faster than they did on Saturday.
"I think we are ready for that. We can step up when we want to. We had our plan how we wanted to play this game."
But, Charles warned that some of his players would do well to not become complacent after their first two matches.
Army are among this tournament's favorites, but Charles is not yet ready to buy the hype.
"We don't really like to look forward too much. We want to take each game one at a time. We're going to prepare for the next game. At the end of the tournament if we get the kind of result we are hoping to get, then [our readiness] will speak for itself."
(Teams)
Defence Force: 80.Aaron Enill (GK); 5.Jerome McIntyre, 17.Curtis Gonzales, 26.Justin Garcia, 13.Jules Lee (19.Thulani George 85); 18.Reon Moore (15.Shaquille Bertrand 72), 99.Jerwyn Balthazar (32.Jameel Cooper 81), 27.Aaron Lester, 10.Hashim Arcia, 7.Jelani Felix (11.Dwight Quintero 88); 9.Devon Jorsling (8.Brent Sam 72).
Unused Subs: 2.Kevon Blackman, 14.Trevin Latapy, 25.Sheldon Clarke, 45.Dylon King.
Coach: Lloyd Andrews
Prisons FC: 1.Jevon Bourne (GK); 24.Rickel Dixon, 7.Joseph Brown, 28.Ronald Hamilton (15.Anton Charles 88), 3.Keith Williams (26.Leon Lewis 81); 8.Ricardo Alleyne (23.Akieem Bibby Bailey 83), 5.Aaron Peters, 6.Shane Hospedales (20.Xae Pierre De Fou 75), 17.Antonio Auguste, 27.Jordan Devonish (10.Herbert Donell 60); 11.Nathan Julien.
Unused Subs: 2.Quason Hartman, 9.Kwesi Jeffrey, 30.Nevorn McNicoll.
Coach: Anderson Veronique
Wired868 Man of the Match: Devon Jorsling (Defence Force)
Ascension Invitational Tournament
Division One Results
(Friday)
FC Santa Rosa 2 (John-Paul Rochford 64, 90+7), Cunupia FC 5 (Kevon Woodley 29, 56, Michael Darko 51, 77, Mikheil Peters 54) at Arima Velodrome;
(Saturday)
Defence Force 3 (Reon Moore 17, 66, Devon Jorsling 38), Prison Service FC 0 at Larry Gomes Stadium;
Matura ReUnited FC 0, Guaya United FC 1 (Kerwyn Navarro 3) at Matura Recreation Ground.
(Sunday)
San Juan Jabloteh v Police FC, 4pm, S/Juan North Sec;
Mv't Caledonia AIA v Club Sando, 4pm, Mannie Ramjohn T/Field.