I have emphasised in these columns that we cannot expect our country to come out of its steep, continuous and frequently murderous decline if we continue, as I recently put it, with 'poor governance, pursuit of failed policy, inability to vary something that is not working and official petulance when things turn out badly?'
In a column published, seventeen years ago, in April, 2002, I wrote this: "Commissions of Enquiry are in the news again. There is undoubtedly accumulated discontent with them. Now may be a good time to consider whether they can serve a useful purpose and justify the resources allocated to them."
That column was entitled 'Commissions of Futility'.
Seventeen years later, the Government has just announced a Commission of Enquiry into land acquisition connected with the Point Fortin Highway. This is another graphic illustration of doing the same thing over and over again, with no productive result likely to be the outcome, as has happened with the many Commissions that have preceded this one.
The announcement of this particular enquiry comes contemporaneously with the ruling PNM's declaration, at a recent Party event, that crooks must not be allowed to run this country.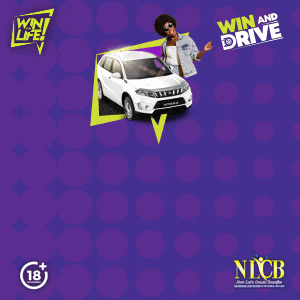 With a General Election a little over a year away, the newly announced Commission of Enquiry is blatantly a political setup to have persons trooping before the Commission in election season to tell tales of alleged Opposition dishonesty, in support of what seems to be the PNM's intended number one message for the next General Election campaign: 'Don't put crooks into office'.
The PNM probably intends to take refuge against its patchy track record of the last four years in that frightening message. We will be constantly reminded of the alleged crookedness and how much money it has cost the country.
The problem for me is that mookishness has cost the country equally disturbing sums of money. For example, I have in mind the Manning PNM Gas-to-Liquids (GTL) Plant erected on the Petrotrin compound, which failed before it could start up and which ultimately put Petrotrin and the country into ruinous debt.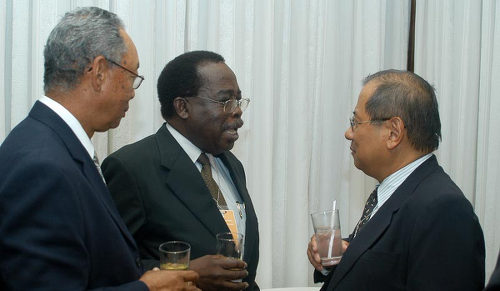 Of course, we will never know whether that multi-billion dollar mookishness was tainted or, whether it constituted a breach of fiduciary duty by Petrotrin's then Executive Chairman and others who were instrumental in that failed venture.
We will never know that because the UNC-dominated People's Partnership government began proceedings for breach of fiduciary duty and the PNM withdrew the proceedings when it replaced the Partnership in Government. It did so—in circumstances yet to be transparently examined—on the advice of the same disgraced QC, who himself had advised the commencement of the proceedings in UNC time.
The simple point is, whether the Government is comprised of crooks or mooks, we, the people, end up getting the jooks.
Moreover, citizens get more than jooks because of unrestrained violent crime.  Our leaders are incapable of conceiving a new and holistic strategy to fight it, or perhaps some are too enmeshed in it. Endless murders are the norm in every part of our country.
In 2002, when I described the Commissions of Futility, I recommended an alternative approach: "For public satisfaction to be obtained when things go wrong, there is little substitute for sound, independent police work and vigorous prosecution at the direction of an equally independent DPP.  It is into the DPP's department that taxpayers' money spent on Commissions should be put."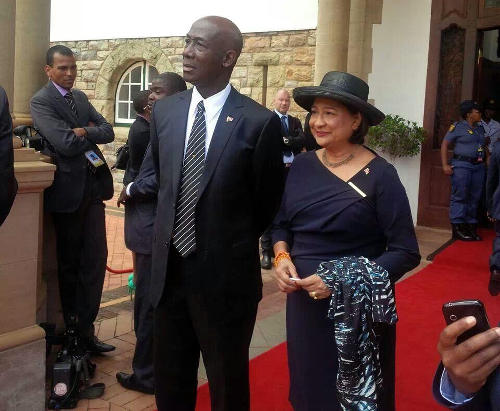 Today we have police work with a deplorably low detection rate.  Indifference and the failure to resource the DPP's department, just last week, resulted in the curious lack of attention to the prosecution of persons connected with A&V Drilling for the alleged assault of a media photographer.
So we blunder on, repeating our grave mistakes and omissions—condemned like Sisyphus who was punished to push a large rock up a steep hill, only to find it rolling back on nearing the top. Ever since, he has been known for his fate of pushing the rock unsuccessfully till eternity.
Meanwhile killers, who operate with little fear of apprehension and punishment and to some of whom the State awards juicy contracts, send many to premature eternity.