"Yeah man, we going and beat that side tomorrow."
That was the last salvo of a discussion about his side's return to competitive football after six months, from Guaya United director Randy Hagley.
Guaya United hosts Police FC from 6pm at the Guayaguayare Recreation Ground on Friday 12 July in a Super League vs Pro League clash that could set the tone for the Ascension Invitational Tournament.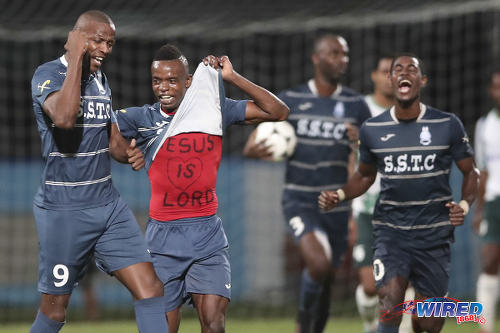 Police finished fourth on the Pro League's 10-team table last season and have been working assiduously in the off-season, according to head coach Richard Hood.
"We are looking forward to actually getting on and playing some good football," Hood said. "We've been preparing for quite some time. We started in anticipation of the T-League kick-off, which should have been in May or June or whatever, so we started our pre-season two months prior to that and we've been training consistently since."

Meanwhile, Guaya started their preparations for the Ascension Invitational one month ago with a seven-fixture pre-season tournament in Sangre Grande. Pointing to a 3–3 draw between them and an understrength San Juan Jabloteh, two weeks ago, Hagley said they are hungry.
[dfp-ad]
"We have a bunch of young guys in the team and [new head coach] Travis [Mulraine] is doing a good job with them. We're looking for a good game against Police tomorrow. Police [are] a good, strong team but we not going down so easy. We are the underdog, so we have everything to go for."
Hood said he and his staff have had to "temper" their sessions to ensure his 27 players – effectively the same group that finished last year's Pro League – don't peak too soon. He said the group was champing at the bit.
Despite having both first-choice strikers, 2018 top 10 scorer Jameel Perry and Keion Wilson, sidelined by niggling leg injuries, the squad boasts some exciting names ready to start their Ascension campaign.
Central FC's 2015 Player of the Year, Kaydion "Drogba" Gabriel, Mucurapo East Secondary captain Zion McLeod, who graduates from the youth system, and former St Benedict's and UTT standout J'Deen Parris have also joined.
Hood will add three more players to complete the maximum 30-man roster, but he is keeping those cards face down.
For his side, Hagley noted the presence of versatile former Naparima College attacker Ronaldo McIntosh, the "return home" of Makwesi Dujon from Club Sando and, he added: "We have a lil' seasoned person in the mix in Anton Wolfe to help out the stabilization. Anton from right Manzanilla; it's like he's home."
Guaya star Carlon Hughes will play in the Ascension league with Matura ReUnited but to hear Hagley tell it, he might as well be home.
"Guaya and Matura have a long-standing relationship over 30 years, could be older than Carlon and them, and a few players have gone between both teams. It's a regular occurrence."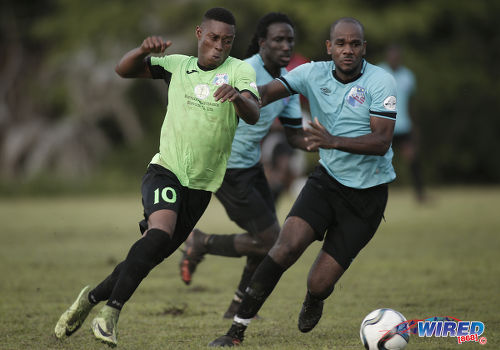 More than anything, Hood is just grateful.
"I'm thankful and optimistic about the league. I think it's great that we are actually playing football, competitive football," he said. "I expect it to be of a high standard. Teams should be motivated because, of course, there's an actual nice prize package that goes with."
Hagley added: "Football have to play because if you watch the performance of the Trinidad and Tobago National Team at Gold Cup 2019 . . .  not playing football, that's the result."
"This will mean a lot," Hagley said "especially for the youths in our community. When you check Guaya support base, is really people who could connect to the team. Being in this league would mean a lot to our community."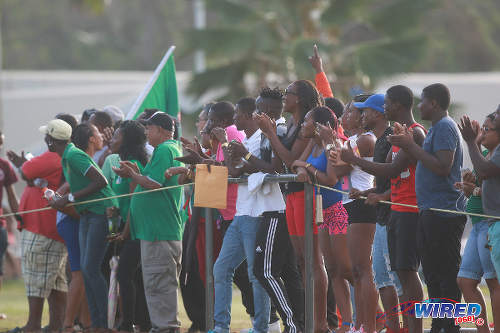 Ascension Invitational Tournament
Division One
Round One fixtures
(Fri 12 Jul)
Guaya Utd v Police FC, 6pm, Guaya Recreation Ground;
FC Santa Rosa v QPCC, 8pm, Arima Velodrome;
(Sat 13 Jul)
Morvant Caledonia AIA v Prison Services, 6pm, Hasely Crawford Stadium training ground;
Matura Re-United v Club Sando, 4pm, Matura Recreation Ground;
(Sun 14 Jul)
Cunupia FC v Defence Force FC, 3.30pm, Larry Gomes Stadium.