The Evil Queen in the story of Snow White repeatedly asks the magic mirror: "Mirror, mirror on the wall, who is the fairest of them all." The mirror would invariably give the mamaguy answer 'you are, my Queen'.
In Shrek when the magic mirror is brought to Lord Farquaad, he asks it if Duloc is not the most perfect kingdom—in exactly the same way the Evil Queen used to ask if she was not the fairest of them all.
In a similarly delusional state, we look in the mirror of self-proclaimed praise and receive the answer that 'Trinidad is nice, Trinidad is paradise', swaggeringly confident that we good as long as we have Carnival and doubles.
I watched nearly every ball of the Cricket World Cup fixture between West Indies and Bangladesh. The thrashing our West Indies received was a mirror on the wall for us in Trinbago.
West Indies had one plan only and what follows in the next few paragraphs are a parody of our thinking. Attack with four hostile, quick bowlers and the other team will fall, maybe like 'the cowardly cockroaches', even though those labelled as cockroaches are as rampant as ever.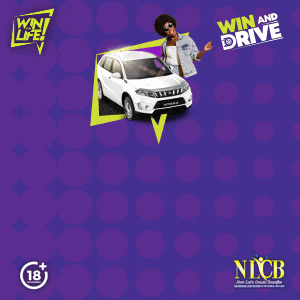 The first team we played did fall. Never mind they batted first and without heart, let's keep at the other cockroaches the same way—even with one of our bowlers unfit—and they will fall too.
Okay we were wrong, the second team, one with a reputation for never giving up, did not fall; but it was us. We let it 'slip away'. Enter the disagreeable ghost of things past.
"Fellahs, was it yours to let slip away just like the [1989] World Cup match for which we declared a public holiday in advance?"
We doh business with the ghost.  In the third match we will do the same thing again, and do it with the same bowler more unfit than he was for the second match. When the thrashing starts, keep on 'bowling rubbish'—according to Curtly Ambrose—and hope they will make a bad shot or two.
This is the sad parody we made of ourselves. We had no alternative plan or resources. When no mistake was forthcoming from the other side we just looked defeated, turned our back when a throw was coming in and kicked at the ball when a catch was dropped.
Does it matter anyway? There is IPL and Big Bash giving out big money like oil and natural gas. That's not going to decrease or run out. There, one can bowl four overs or leggo some lash at 20 balls and become a celebrity without working too hard in response to the demands of national and regional pride and duty.
Why not think in that individualistic way since the administrators of the sport poorly govern it and fight elections only to stay in office, discriminate against the players and locate themselves and their satellites in the VIP enclosures?
"Mirror, mirror on the wall, did those shameful performances reflect decades of poor governance, pursuit of failed policy, inability to vary something that is not working and petulance when things turn out badly?"

"No my kings, and icons, carry on as before. The thrashing rate might drop."
Meanwhile, with nuff respect to Tony Gray, can the game plan be 'just to bounce people out?' As this wrong headed approach fails with opposing batsmen, so we fail our citizens and reap the violence we sow.
We must rear other manner of citizens by devising multi-dimensional systems to impact brutish social conditions, education, crime and criminal justice. Otherwise we will continue to be plagued with murder and impunity for murderers, of the kind that occurred last week.
Adding to recent incidents devastating children, a murder of a mother in mid-afternoon on Wednesday last—on the way from a primary school with her 12-year-old son—depicts the outrageous situation prevailing without relief in our country.
"The boy lay on the road, hugging the body of his dead mother, looking to the sky and screaming as he stroked her back. They just shoot mammy."
We not just losing. We losing stupid; and, in our wider life, fatally so.