"We're trying to see if we can win everything. We end up missing out on the North Zone title in the Under-11 [division] but we'll be trying our best to see if we could capture all the national titles this year."
These were the words of Trendsetter Hawks founder and coach Anthony 'Dada' Wickham, after he watched his club's Under-17 outfit defeat Petit Valley/Diego Martin United (PVDMU) by a 3-nil margin at the Queen's Park Savannah yesterday.
Trendsetter's victory secured the Republic Bank Youth League Under-17 national title, and followed up on their national triumph in the Under-16 category last season. With the national quarterfinals of the RBYL's Under-11, Under-13 and Under-15 divisions set to commence on Saturday 15 June, Dada is thirsty for more success. And he has good reason for a large appetite, as Trendsetter still have four teams alive in the three varying categories.
Yesterday, although the dreadlocked veteran was his usual vocal self on the sidelines, ex-Women's National Senior Team player Afiyah Matthias was the one running the show from the technical area.
A former Trendsetter Hawks player, the 27 year-old Matthias returned home to help guide the upcoming generation of footballers and has the mandate to oversee the club's recently-established female program. However, when the Under-17 coaching position became vacant before the start of the season, 'Dada' thought it was a no-brainer to promote her into the role.

[dfp-ad]
"She passed through the ranks of Trendsetter Hawks and she's been on various national teams […] so I don't think it would have been a problem for her coaching this team," Dada told Wired868. "She has been around former Women's National Senior Team coach Marlon Charles for a number of years doing coaching and what not, so I wouldn't consider her a rookie coach because she was quite experienced in that field. The selection was quite easy."
Yesterday's encounter turned out to be facile for Trendsetter in the end too. After a scrappy first half in which both teams seemed to succumb to nerves brought on by the occasion, Trendsetter took the game firmly away from their opponents after the interval.
Trendsetter's lively winger Kaihim Thomas was one of the few shining lights in the first half, and his trickery and precise crossing was always a threat to the PVDMU back line.
In the 46th minute of the 80-minute match, Thomas served up a juicy, in-swinging free kick from the left flank, which defender Antonio Chee Ting converted with a majestic header. Chee Ting's precise finish seemed to calm Trendsetter's nerves and it's safe to say that Matthias' Hawks took flight thereafter.
Unbeaten throughout the season in the Under-17 division, Trendsetter began to stroke the ball around with some purpose and oozed the confidence which is synonymous with their style.
Skipper Daniel 'Fingers' David certainly stepped up his game in the middle of the park, as he pinged diagonal passes out to Thomas and attackers Jude-Anthony Johnson and Kiron Manswell at will. They call him 'Fingers' but 'Twinkle Toes' seems a better fit, as Daniel's footwork was as uncomplicated as it was nifty and effective.
While Trendsetter came into their own, PVDMU struggled for rhythm and their route one play was often negated by the strong Savannah breeze or the steady centre back combination of Chee Ting and Jaheim Aguillera. The latter was particularly impressive on the day and  put on a masterclass in tackling at the heart of the Trendsetter defence.
"That's a big player, boy!" exclaimed a Trendsetter supporter, after one of Aguillera's well-timed sliding tackles. "I tell allyuh that's [Kalidou] Koulibaly in the back dey."
PVDMU did create a decent opening in the 54th minute but attacker Jahziel Humphrey sliced his effort well wide of goal from a tight angle, after leaving an opposing defender for dead. They soon lived to regret that miss, as Trendsetter's workmanlike midfielder Nathan Guy calmly tucked home from close range after intercepting a loose free kick from an opposing player in the final third.
"Aye I predicted 3-nil eh allyuh," popular nuts vendor 'Nuts Landing' quipped, "Give we one more."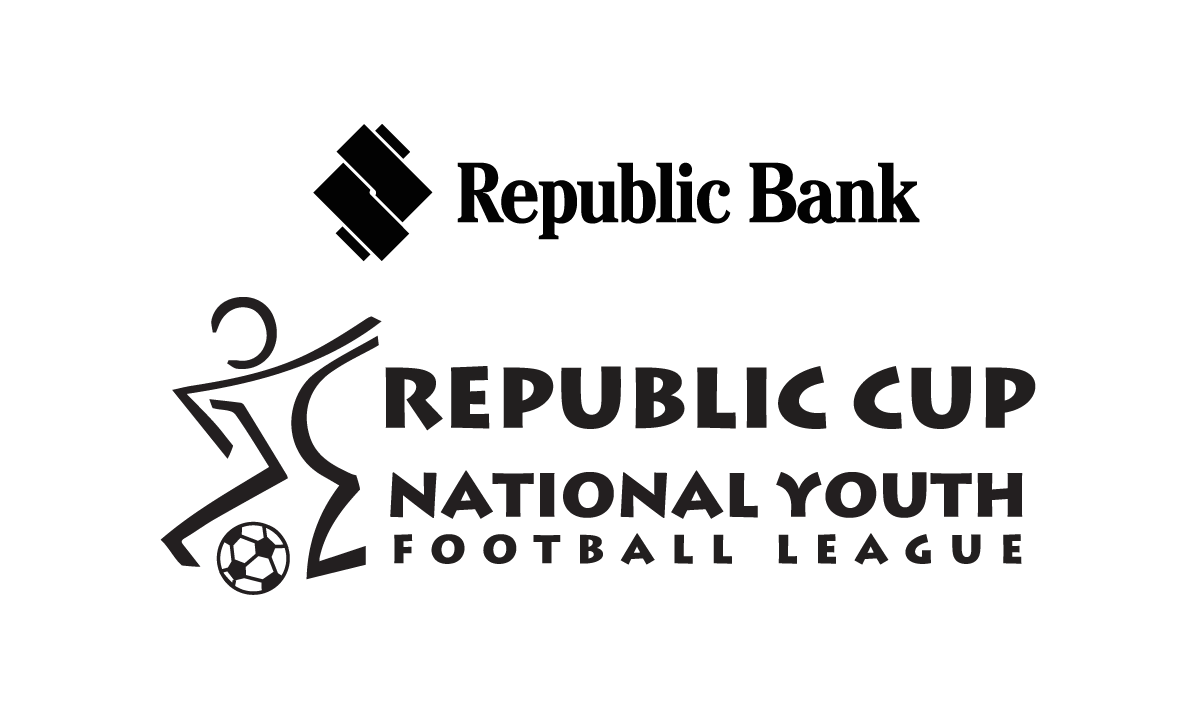 Although there were still some 25 minutes left on the clock, the game was practically over as a contest. PVDMU custodian Jaheim Humphrey, whose handling was pretty commendable, was now his team's busiest player. But even the impressive goalkeeper could not prevent Trendsetter's third item, as Thomas volleyed in at the back stick following a long throw by substitute Jaheim Morris in the 74th minute.
Trendsetter defeated all comers in league play, and they lived up to the billing with yesterday's comfortable win over PVDMU.
"I wouldn't say [this was an] easy season for the Under-17s but most of these players have been playing together for about eight years," said Dada. "They have that chemistry and they are seasoned. The coach didn't have much work to do with them in terms of their playing ability. She just had to show them what it is she wanted then to play; and I think they have shown that they know how to take instructions and that was it."
Matthias got the Trendsetter players to march to her tune, and she was pleased to lift silverware within roughly eight months of assuming a coaching role at the club.
"It's a pleasure to be a part of this victory," Matthias told Wired868. "I started coaching last year and to come and get this victory this year means a lot to me. I always knew that Trendsetter is one of the top academies and we came out today to show that we are still the top academy.
"[…] We were preparing from early and the plan was to shut down one or two players who had the potential to make something happen."
Trendsetter have turned out consistent performances at the Under-16 and Under-17 levels in the past two years. But where does this group of players go from here?
"This Under-17 group will be our future senior team for Trendsetter Hawks," said Matthias. "Also, we're about to do some elite programs to start to prepare them for professional trials and stuff."
PVDMU manager Derek Edwards admitted that the deserving team won on the day. In just their second year in the RBYL, PVDMU also have development plans afoot.
"We are now coming into that development aspect of forming a club, moving from a side or a team to a real holistic club," Edwards said. "It's a step-by-step development and we didn't expect too much at these early stages, so we're grateful for the season we've had.
"[…] In two to three years we should be at the point we want to be at. As it is now, we're exceeding our expectations because we were second best to a well-organised, well-built and well-structured club.
"Expect a lot more from the PVDMU community going forward."
If Dada and Trendsetter have their way, they will not relinquish their throne in a hurry.
(Teams)
Trendsetter Hawks (4-3 3): 1.Kedar Chester (GK); 4.Emmanuel Thomas, 5.Jaheim Aguillera, 18.Antonio Chee Ting, 13.Jaedon Miller (17.Jaheim Morris 71); 2.Nathan Guy, 9.Daniel David (captain), 11.Jaheim Ashby (14.Micai Peters 50); 7.Jude-Anthony Johnson, 6.Kiron Manswell (8.Malachi Celestine 72), 10.Kaihim Thomas.
Unused Substitutes: 12.Dorian Jeffery, 16.Jaheim Francis, 20.Jushawn Kaiten, 22.Anderson George, 23.Nicholas Gregoire.
Coach: Afiyah Matthias
Petit Valley/Diego Martin United (4-3-3): 1.Jaheim Humphrey (GK); 16.Liam Leopold (20.Shane Forde 68), 3.Delaney Zamore, 2.Stephen Walcott, 10.Shervohnez Hamilton; 23.Jordan Hernandez, 6.Kaiel George, 13.Khesu Mitchell (9.Makaile Lewis 58); 11.Khalis Toussaint (captain) (29.Bradley Lewis 79), 21.Joshua Noray, 7.Jahziel Humphrey (Nicholai Holder 70).
Unused Substitutes: 24.Riquelme Daniel.
Coach: Ronald Daniel
Referee: Larry Lalchan
Man of the Match: Daniel David
RBYL Under-17 National Final result
(Wednesday 5 June)
Trendsetter Hawks 3 (Antonio Chee Ting 46, Nathan Guy 55, Kaihim Thomas 74), PVDMU 0 at Queen's Park Savannah.