Twok! Twok! Twok! Twok!
Four remarkable, meaty blows that sent Ben Stokes' balls sailing over the boundary and unexpectedly won the 2016 T20 World Cup for West Indies.
So, heeding Ian Bishop's order, I have remembered the name Carlos Brathwaite. Likewise, clearly, the selectors. Three years after that unforgettable April day, the big question for me now is why.
In a second case, it's not the name that has stuck with me; it's a body flying through the air virtually parallel to the ground but at some height above it to pull off an impossible catch. With bat and/or ball in the CPL, Fabian Allen may have made an impression on the selectors; however, between crease and crease, he has not impressed me, I'm afraid, at all.
West Indies scorecards do not offer much hope either. In either case.
Brathwaite has played 33 matches in the maroon kit and his 29 innings have yielded 389 runs at an average of 14.4, with 11 single-digit scores and a highest score—made in his 29th innings!—of 50. With the ball, his figures are even more measly: 31 wickets costing 1352 runs at an average of over 40 per scalp.
Allen is just starting out but his performances remind me of the definition of an all-rounder as 'a cricketer who can bowl a little bit and bat a little bit.' His ODI aggregate in four matches is 25 at a strike rate of 48.07 and his highest score in seven T20Is is 27, made in his first innings, with only 23 more added in the remaining six. He has claimed no wickets for 131 runs in four ODIs and eight wickets for 196 runs in nine T20Is.
[dfp-ad]
To be brutally honest, none of that is world-class. Not nearly. It's really not good enough. But, brutal honesty being again germane, it is in West Indies cricket as it is in T&T politics, where the critical question is this: Buh who we go put?
John Campbell? Jonathan Carter? Keemo Paul? Denesh Ramdin? Sherfane Rutherford? Marlon Samuels?
Four different names dominate the ongoing conversation, three Trinidadian and one other. Two of them, T&T off-spinner Sunil Narine and Antiguan pacer Alzarri Joseph, are carrying injuries and were, therefore, not in the running. To hear some Trinis tell it, the other two, T&T all-rounders Dwayne Bravo and Kieron Pollard, despite not carrying injuries, were never in the running.
Town saying that dis is the same 15 Courtney Browne and he selectors woulda pick; old selection committee or new selection committee, it still have Cameronning.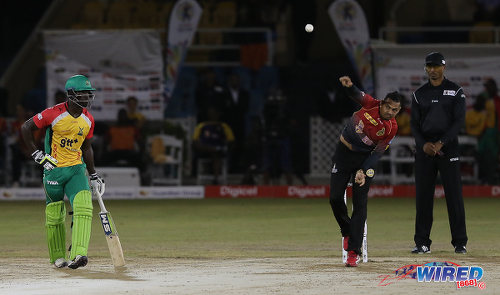 It's rubbish, of course. I genuinely don't know what the new Ricky Skerritt Administration must do to convince us all that the slate has in fact been swiped clean.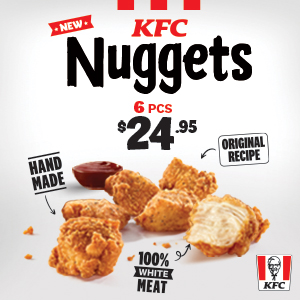 On the eve of the official announcement, TV6 reported with a sort of bemusement that, despite making himself available for selection, DJ Bravo would not be among those selected for the World Cup.
And the following evening, with a curious mixture of I-told-you-so glee and what-the-hell-is-going-on bemusement, they confirmed that Bravo had indeed been omitted. Then, good taste be damned, they used what might generously be called an original format featuring disembodied heads to have four 'gurus' critique the selected squad.
As the 'good news' on Thursday morning, sister station i95.5fm's Tony Lee erroneously told listeners that there were six Trinis in the 15-man squad.
To the paper's credit, the headline of the Express' back page lead story contained nothing about Bravo's omission although the strap highlighted the inclusion of Jamaica's Andre Russell.
"Debate had raged (…) about the inclusion of previously marginalised players," the story read in part, "but there was ultimately no room for (…) all-rounders Kieron Pollard and the retired Dwayne Bravo."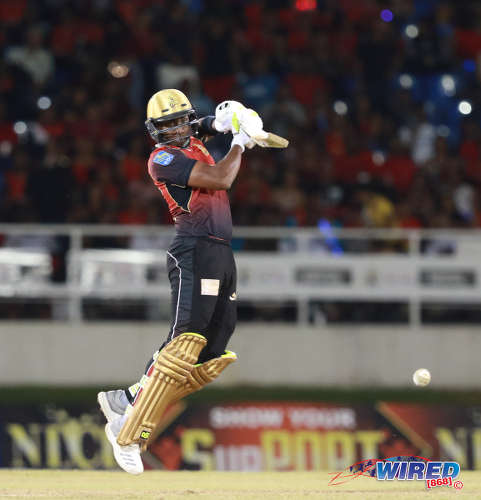 In my view, parochialism and insularity among the fans constitute an obstacle standing in the way of cricketing progress in the region. Insularity in the media, however, is an insurmountable barrier to the region's cricketing success. In all their communications, Messrs Skerritt, Kishore Shallow, Robert Haynes, Jimmy Adams and Floyd Reifer need to remain constantly conscious of the real informational needs of those whose consistent support they desire.
But let's get back to the on-field issues. WI fans need to pray that pace like fire will do the trick in World Cup 2019. Sheldon Cottrell, Shannon Gabriel, Oshane Thomas and Kemar Roach form a formidable pace foursome by any standards. English conditions, however, require control as much as pace and, Roach apart, that is hardly an area of strength for the quartet.
The fans will hope too that, whether the pacemen fire or not, skipper Jason Holder and his fellow all-rounders as well as off-spinner Ashley Nurse will regularly deliver—the goods, of course, not just the ball!
In batting, the now 39-year-old Chris Gayle, Evin Lewis and Shimron Hetmyer, all capable of utter destruction of the opposition on their day, will shoulder the top-order responsibilities. Against the moving ball, aptitudinal problems are likely to be added to existing attitudinal ones.
Fortunately for us and for the team, Darren Bravo and Shai Hope are the other two top-order batsmen and are not nearly as prone to wanton self-destruction as are the aforementioned three.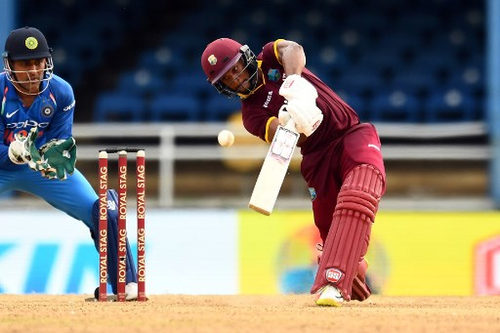 Similarly, World Cup rookie Nicholas Pooran and two of the four all-rounders available to flesh out the middle order, Andre Russell and Brathwaite, have the potential to devastate any opposing attack as DreRuss has repeatedly done in the IPL this season. But will that form be transferable to England and the World Cup?
WI fans need to pray that it will. And that Brathwaite has been saving himself and his best for just such an occasion as this.
If that is the case, we shall be able, in the words of new interim chairman of selectors Haynes, 'to remain competitive and make a strong push to win the World Cup'.
But if not, as they take their exit with a whimper at the end of the preliminary round, the WI will more than likely be hearing not the bang of Brathwaite's match-winning blitzkrieg but angry four-letter words that rhyme with Twok! Twok! Twok! Twok!
THE SQUAD: Chris Gayle, Evin Lewis, Shimron Hetmyer, Shai Hope, Darren Bravo, Nicholas Pooran, Jason Holder (captain), Andre Russell, Carlos Brathwaite, Fabian Allen, Ashley Nurse, Sheldon Cottrell, Kemar Roach, Shannon Gabriel, Oshane Thomas.