It didn't take long, did it? Mouth open and 'tory jump out. Not one mouth, four mouth—not counting Dr Ralph Gonsalves who mouth cyar stay close when is West Indies cricket people talking bout.
So first, it was Phil Simmons, who has never felt he wasn't free to speak his mind anyway, which is why he got in trouble and ended up in Afghanistan instead of where he wants to be and where he belongs, which is in the West Indies.
But we fixin dat; it on the list already. And it ent go take long.
Robert Nesta warned us, did he not, that a 'ungry man is a hangry man. So it came as no surprise really that next in line was Marlon Samuels, spilling his guts on TV like a man who was only holding in the vomit until he was sure it was safe to throw up. That is where we reach.
Michael 'Whispering Death' Holding also came out of the woodwork. Naming no names, he waded into 'people (who) don't like to take crowns off their own heads' and into a West Indies Cricket Board where 'people (were) dominating situations, doing as they liked and being supported by their lackeys'.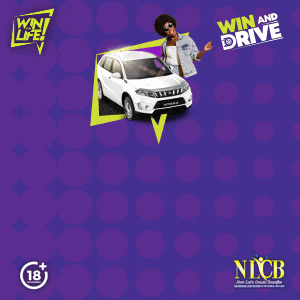 "A lot of people that were on that board were afraid to speak out," he explained, "because they thought they would be victimised."
And then there was Hilary Beckles, (Queue Stalin's Black man doh get nutten easy) ignoring the politics and studiously keeping the focus sharply on the cricket. Although he never mentions his coaching or his current position, we are left in no doubt about the historian/professor's views on Richard Pybus.
Strange! It is as clear as day that the Englishman as West Indies coach is soon to be history.
[dfp-ad]
There is no mention of slavery or reparations either but only the purblind can fail to see the connection as the current Vice-chancellor of The UWI discussed the former director of cricket's motives for shutting down the High Performance Centre in Barbados 'at a time when it was beginning to produce results'.
I cannot wait to hear—Selector, a little of Kerwin Du Bois' Bacchanalist please—from Shivnarine Chanderpaul and Wavell Hinds. Somehow I feel both have important pieces to add to the picture we are slowly building of the workings of the Board under its erstwhile president.
Express Sports Editor Garth Wattley might have been trying to change his tune last week. He was not certain, remember, that Ricky Skerritt and running mate Dr Kishore Shallow would 'prove to be men of their word'. But in his column which, quoting Marley, he headlined So much things to say, he pointed to three things which 'the new administration needs to address quickly to get the sport flowing better'.
A new selection panel, Review of committees and The Professional Cricket League are numbered 1-3. Well, even Wattley can see that the newly elected President now has his hand firmly on the tiller and is ensuring that the CWI ship speeds full steam ahead.
We heard on the weekend that it won't be long before the current selection arrangements are modified, 'revamped', to use the Sunday Express' word. And that "I'll be meeting with the CPL people soon (…) so that their system helps West Indies cricket go back to the top of the world."
And on the selection issue, Skerritt told Cricbuzz this: "There must be no reason for non-consideration other than cricket or medical or physical health.
"No administrative issues, politics or petty emotional situations must prohibit or prevent players from being considered for selection."
That didn't take long either. It couldn't because the World Cup begins in just under two months' time. If the regional team that goes to England to compete does not have a Caribbean coach in charge, it will either be because there is no suitable Caribbean coach available or because someone does not understand the forward-looking philosophy espoused by the new leadership.
And if the team is not at full strength, it won't be because some edict came down from the leadership.
Eagles, I have already identified in this space as a Skerritt/Shallow principle, do not catch flies. The policy decision, the new president said, "was made even before we got into office (and) became effective immediately on us getting into office."
West Indies cricket is back at the top of the CWI agenda. Rally, rings out from David Rudder, rally round the West Indies…
I therefore feel compelled, lest we forget where we are coming from, to close with this important reminder from the mouth of Dr Gonsalves:
"One of Dave's weaknesses in leadership was the dividing of people into 'Them' against 'Us' and we don't need to do that."
Playing in the background as he speaks is a popular calypso from the last century. Is that Stalin's Caribbean Man? Pump up the volume.
Nah! It's Sparrow singing a special send-off to Dave.
And at the same time Richard! Two buddies with one stone.
"The selectors obey me like children.
That is why they wouldn't pick Bernard Julien.
They have fame but they want 
Money like me and Gerry
So they wouldn't play again in this country."
So, on that controversial "Kerry Packer" note…