The Trinidad and Tobago Men's National Under-17 Team could get within 90 minutes of a Peru 2019 FIFA World Youth Championship spot with just two wins from four qualifying matches, which includes fixtures against Bermuda and, possibly, Haiti.
The junior Soca Warriors, ranked 10th in Concacaf in their age group behind regional neighbours like Jamaica, Cuba and Haiti, should not have felt too hard-done by the draw today, which placed Trinidad and Tobago in Group E with Mexico, Jamaica and Bermuda.
Only one team from that quartet will be eliminated at the group stage, which means T&T can get to the knockout stage with just one win.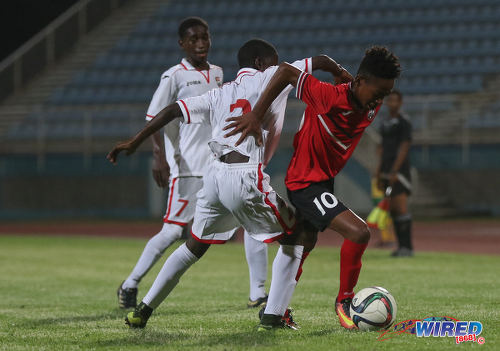 Whether the inactive junior Soca Warriors can manage even that much is another question entirely. The National Under-17 outfit have not trained since April 2018 while their last international game was on 17 August 2017, when they lost 8-1 to Jamaica at the Concacaf Under-15 Championship.
At present, the Under-17s—who were previously coached by Russell Latapy—do not even have a technical staff in place. The Trinidad and Tobago Football Association's (TTFA) Board of Directors is expected to discuss their fate in a meeting tomorrow.

TTFA president David John-Williams has not responded to questions on the status of the National Under-17 Team for the past three months.
Today's Concacaf draw saw the confederation split in two with 19 nations competing in a qualifying round from 16 March while the top 16 seeded youth teams enter at the final stage from 1 May.
The four group winners from the qualifying round advance to the knockout stage of the Concacaf Championship along with 12 from the 16 teams in the final round. And the four semifinalists qualify automatically for the Peru Under-17 World Cup.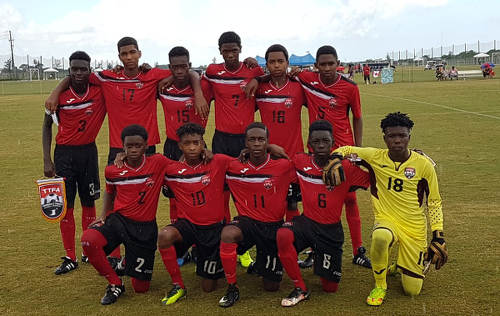 Trinidad and Tobago open their campaign against Bermuda on 1 May at the IMG Academy campus in Bradenton, Florida while they tackle Jamaica and Mexico on 3 and 5 May respectively.
One win from their three group matches will see T&T pitted against the Group G runner-up, which is likely to be either Haiti or El Salvador. A second triumph could put the junior Soca Warriors into the quarterfinals where they could face Mexico again with a World Cup place on the line.
If Trinidad and Tobago finish as Group E runners-up—which would require a result against Jamaica—they could end up challenging Honduras for a World Cup place instead at the Round of Eight.
The TTFA Board should rule tomorrow if the Under-17 Team will get a chance to chase their World Cup dreams at all.
At present, the John-Williams-led football body does not have a technical committee or a technical director—the latter, Anton Corneal, downed tools last month due to broken financial promises from the TTFA—while several national coaches are unpaid.