Trinidad and Tobago signed off from the CONCACAF Under-15 Championship group today with a 3-0 loss to Canada at the IMG Academy in Bradenton, Florida.
The defeat followed heavy losses to Costa Rica (4-0) and the United States (6-0), as the young Soca Warriors failed to score a single goal while conceding 13 times in three 70 minute matches.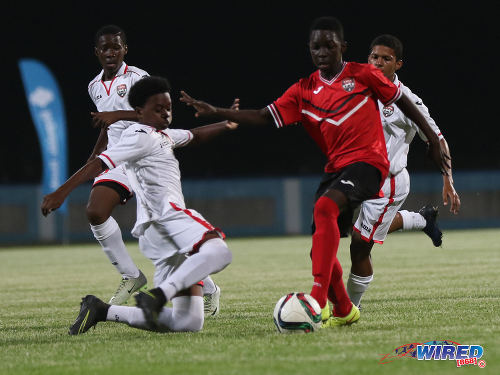 However, National Under-15 Team coach and former Soca Warriors icon Russell Latapy insisted that his players were not far off from their opponents in terms of potential and will learn from the trip.
"This trip was good for us especially staying here at the IMG Academy where these boys can see the way the professional athletes live and behave," Latapy told the TTFA Media. "I think in terms of potential and talent we are not far off from some of these other teams. But again it is imperative we get into the right habits and this tournament was really important for that.
"Things are going to take time to come through but we will continue to persevere with what we are trying to achieve."

The Trinidad and Tobago team entered their final match with no chance of progressing out of a tough Group B. They trailed by a single goal by the end of the first half before conceding two more after the break as Jérémie Omega Nkoy helped himself to a double while Cameron De Silva chipped in with an item.
It continued a rough introduction to international competition for the young Warriors who failed to win any of seven outings under Latapy. The three CONCACAF losses apart, Trinidad and Tobago managed three draws and a solitary defeat in pre-tournament matches against club teams from North America and Europe.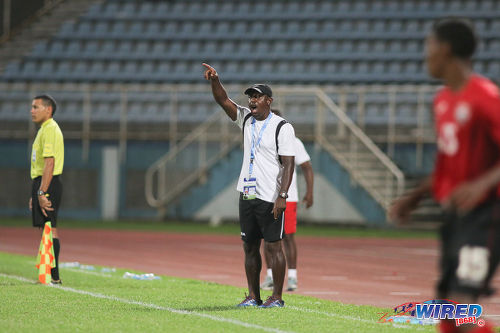 Latapy, a former league winner with Porto and Glasgow Rangers, suggested that his team does have good talent and the players would be better for the experience.
"It was a good experience for the players over the three matches," said Latapy. "Definitely a learning experience for the players who were able to see and experience a lot of different aspects of the game at the international level. Unfortunately at home we are not playing at a high enough level for these players to be really exposed to international football.
"The boys are seeing the importance of a lot of different aspects in terms of tactical awareness and the right mentality, the winning mentality; a professional mentality."
The young Warriors are expected to be temporarily disbanded on their return so the players can represent their respective schools in the upcoming Secondary Schools Football League (SSFL) competition.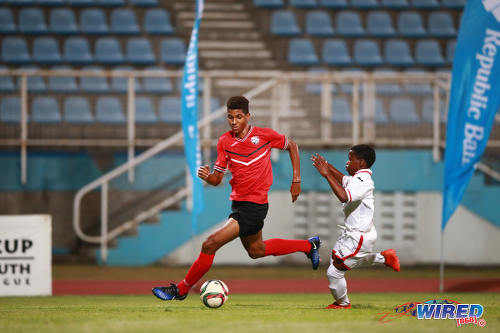 Trinidad and Tobago Under-15 Team:
Goalkeepers: 1.Jahiem Wickham (St Anthony's College/Trendsetter Hawks), 18.Kernel La Fon (Matura Secondary/North East Stars);
Defenders: 4.Antonio Chee Ting (Trinity College East/San Juan Jabloteh), 3.Darian Bradshaw (Queen's Royal College/St Ann's Rangers), 12.Rhowen Stewart-Williams (St Benedict's College/Club Sando), 2.Randy Antoine (Arima North Secondary/San Juan Jabloteh), 5.Cephas St Rose (Independiente Sabaneta FC—Colombia), 16.Marc Wharfe (Maple Leaf International School/Skhy FC);
Midfielders: 9.Ezekiel Kesar (Naparima College/Point Fortin Civic), 13.Zachary Welch (Fatima College), 6.Jabari Lee (Pleasantville East/W Connection), 15.Adriel George (Bishops High School Tobago/St Clair Coaching School),
Attacking midfielders: 11.Jaiye Sheppard (Scarborough Secondary/Phoenix FC), 10.Josiah Edwards (Brazil Secondary/San Juan Jabloteh), 7.Jean-Heim Mc Fee (St James Secondary/St Ann's Rangers), 8.Josiah Allen (Shiva Boys Hindu College);
Forwards: 17.Justin Araujo-Wilson (Fatima College/Skhy FC), 14.Aamal Julien (Point Fortin East Secondary/Point Fortin Civic).