Our neighbour Venezuela and our own Tobago both remain in the news. The outcomes of their politics and ours will affect our quests for Dragon gas and 'brands' hotel rooms respectively.
Common sense will have already told readers, even though we must try, how little influence Trinidad and Tobago and the rest of Caricom is likely to exert now that control of Venezuela is up for grabs.
Meanwhile, we now know that the proposed entry of Sandals into Tobago began with a dinner party at a private residence attended by the Prime Minister.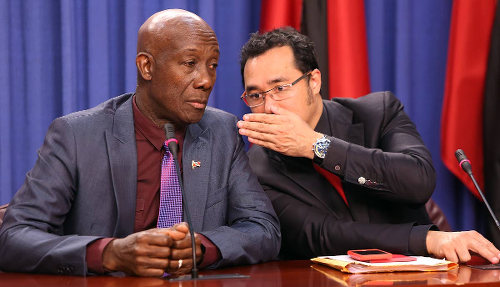 With respect to the powerful personalities who were involved in that dinner, their expectations that they could cede a valuable piece of Tobago by means of a private dinner party and to proceed without dissenting opinions was an expectation belonging to earlier centuries when imperialism was unchallenged.
Even though we pray that war will not be fought over it, the eventual carving up of Venezuela is way beyond our influence. In contrast, even before we knew of the dinner party origins of Sandals proposed entry into Tobago, we have rightly insisted that we should have a critical influence in how Tobago should be developed, by whom and on what terms. Both privately and publicly I have expressed concern at the authoritarian response of the Government and its backers.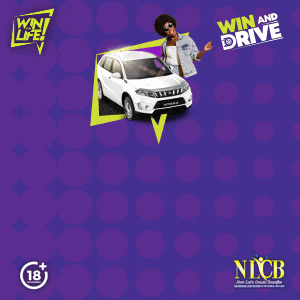 There are many examples in history of imperialist acts of great powers, disposing of territories, both within and outside of Europe, by treaty. Some of these may be of interest to readers.
Famously one such territory, in the vicinity of what was then Czechoslovakia, was the Sudetenland taken from Germany by the treaties concluded after the First World War, of which the Treaty of Versailles is the best known.
It is well established that German resentment of this and other indignities suffered after defeat in that war was one of the triggers of German aggression that led to the Second World War.
Tobago is not currently a spoil of war, but, ironically, if it is to be traded off again, Tobago does also have a significant history of being previously traded off. We were taught in school that Tobago changed hands frequently, being a prize because of its significant and profitable exports of sugar and other agricultural products.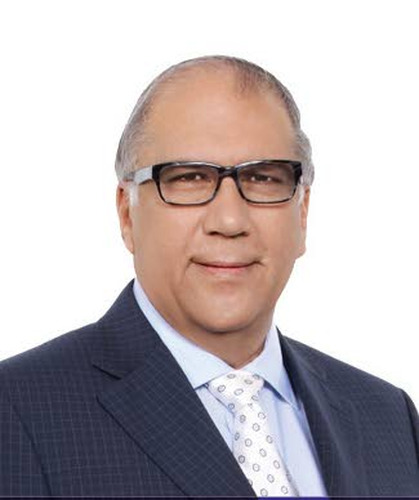 After changing hands 31 times, Tobago was ceded to Britain in 1841 by the Treaty of Paris. By then, wars over the island between British, French and Dutch colonists and the collapse of its sugar industry had reduced its worth.
Earlier in that nineteenth century, during negotiations for the Treaty of Amiens, ownership of Trinidad, Tobago, British Guiana (now Guyana), Dutch Guiana (now Suriname) and French Guiana were in play together with Ceylon (now Sri Lanka), and Cape Colony in South Africa.
Hamid Ghany—in last Sunday's Trinidad Guardian—helpfully explained the Munroe doctrine and its corollary by which the United States may justify foreign intervention, at least to itself.
Considering Ghany's explanation together with the historical background, which I have outlined above, may assist readers in evaluating the realities embedded in the power plays in Venezuela.  It seems to me that we may have little say in Venezuelan realities except to demand consistent treatment of those who flee here, bearing in mind the harsh approaches taken with arrivals from some other countries.

Regarding Tobago however, at the risk of repetition, we the people of Trinidad and Tobago are not to be deterred from having a big say in what happens in Tobago with our money. Slices of Tobago cannot be eaten up a la carte.
Pesky though the views of others may be to politicians, power brokers and policemen, references to treachery and lack of patriotism are deplorable. Hate mongering and attempting to suppress the media, free speech and expression, which are fundamental to modern democracy, will neither win friends nor influence those who care for our future.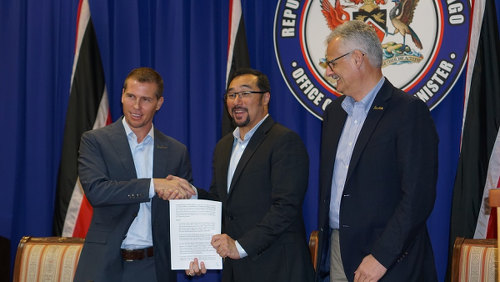 Do the work properly. Put out a request for proposals for the development of Golden Grove Estate and Rocky Point requiring investors to put equity into the project.
Is it correct that the Golden Grove site already has the necessary approvals for a 500 room hotel?