Another tumultuous pre-season lies ahead but interim chairman Richard Fakoory vows that the Pro League will go ahead in 2019, although he will view the competition from a considerably different vantage point.
For the first time, Fakoory will be not among the club owners for the local top flight competition this season, as he confirmed that he has sold the St Ann's Rangers Football Club.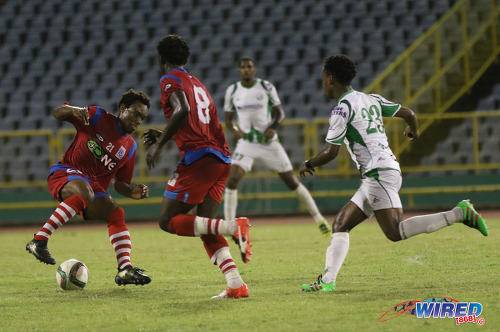 Fakoory told Wired868 that he was bought out by Richard Ferguson, who negotiated on behalf of local pest control company, Terminix Trinidad. And, after four decades in St Ann's, Rangers are now heading to La Horquetta in east Trinidad.
"Richard Ferguson bought my club and is taking it to La Horquetta," said Fakoory. "He wants me to stay on as chairman and I will stay on as long as I feel comfortable… But [Terminix] is the 100 percent owner."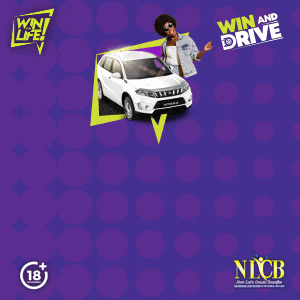 Fakoory, who expects to be replaced as Pro League chairman soon, said he became disenchanted with the negativity around the sport and the lack of support from businesses in St Ann's. He feels he has done his part.
"I started in football with youth teams between 1978 and 1980," he said. "We went from youth football to the savannah, to semi pro to professional; but has football reached where I wanted it to? No.
"Football in Trinidad is in a mess; in fact, all sporting disciplines are in a mess—financially and administratively. We can't seem to get it together, so people can just enjoy sport.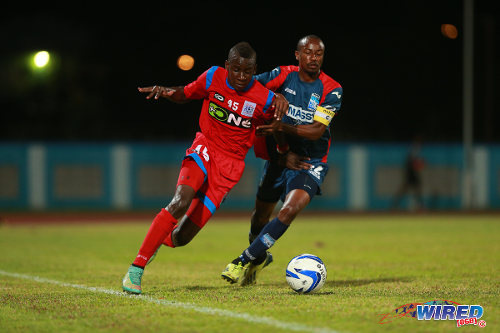 "Before sport used to be about passion but these days when you talk to players, the first thing you hear is 'what you paying me? and everybody is always bickering.' It is sickening.
"I think I am still going to give it a couple more years to see if I can help and then that's it."
Neither Fakoory nor Ferguson would say how much was paid for Rangers—who finished second from bottom in the 10 team standings last season—although the latter stressed that he was only a director of the owners, Terminix Trinidad.
Ferguson's impression of the state of local football is just as gloomy as Fakoory's; but the former man thinks he has a solution.
"Professional football in Trinidad now is poor and doesn't make any money," Ferguson told Wired868. "When you go to a Pro League game, there is no crowd or support; however if you go to a minor league game, the ground is full with close to 4,000 people watching players who can't even make the bench of a Pro League team.
"The crowds won't leave their communities to go to the Ato Boldon Stadium [in Couva] to watch a game; but we feel if we ask men to walk out their house and pay $20, they will come."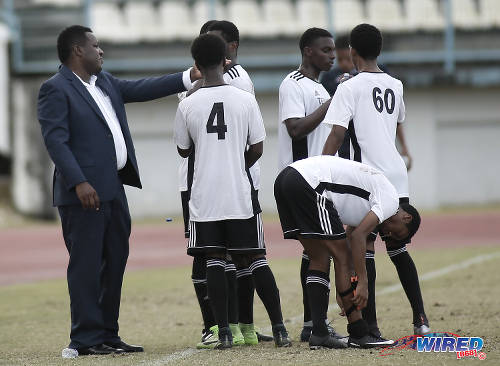 Rangers approached Tunapuna/Piarco Regional Corporation with a proposal to refurbish the sport venue at Phase Two in La Horquetta. Ferguson estimated that it would cost between TT$1.3 and $1.5 million to complete the upgrade, which would include fencing, toilets and cafeteria—although they plan to use the lights already at the ground.
He said the new Rangers owners chose La Horquetta at the prompting of their head coach, Dave Quamina.
"La Horquetta has a large community and 85 percent of our players and our head coach are from there," said Ferguson. "So there is a fan base already and the ground itself is surrounded by the housing development, which means people can walk out of their house and come to the ground.
"[…] Why is it that secondary school games could draw crowds and the league with the best players has no crowd? The higher the grade of player, the bigger should be the crowd…
"So if we can get 3,000 or 4,000 people watching the game on a Friday evening, we will have succeeded."
While Ferguson is upbeat, Fakoory remains frustrated by the Pro League's financial issues. He confirmed that Flow will not renew their sponsorship of the Youth Pro League.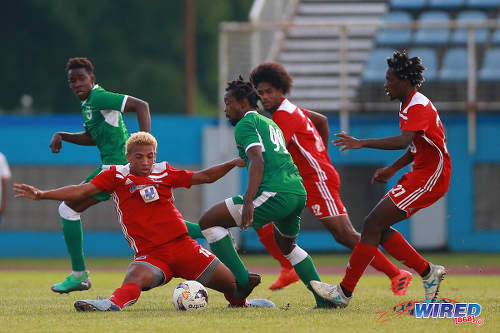 Flow's departure follows similar exits by Digicel and Toyota in recent years and leaves First Citizens Bank, which bankrolls a knockout competition, as the only remaining sponsor.
Fakoory said the Pro League is in discussion with potential sponsors and hopes to raise prize money for 2019. Regardless, the top flight's 10 member clubs were asked to pay off their registration fee of TT$130,000 for 2018 and stump up the figure upfront for the upcoming season.
Fakoory said the Pro League's decision to start the 2018 season without receiving monies upfront from teams proved disastrous.
"I am only the acting chairman but I won't recommend a month to month payment," he said, "because you have to run down clubs and halfway through the season, when they decide they aren't paying, they mess up the fixtures."
Nearly half of the Pro League's teams—Morvant Caledonia United, North East Stars, Point Fortin Civic and Police FC—still owe fees for 2018. Fakoory explained that those fees go to paying referees and match commissioners, office expenses and salaries for their three full-time employees: Julia Baptiste, Randy Bando and Mala Roopchand.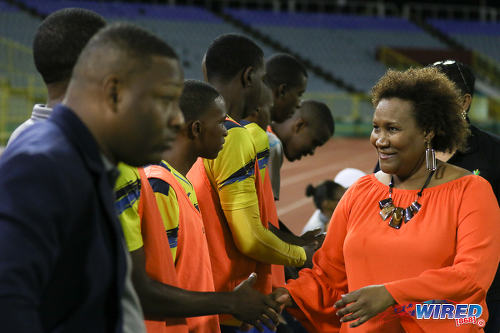 Morvant Caledonia and Police allegedly vowed to meet the 1 February deadline to pay off their 2018 debts and to subsequently pay their registration fee for the upcoming season. However, Civic asked for a sabbatical in 2019, as they cannot afford to take part.
Stars, who entered last season under the new managerial duo of Ryan Nunes and Michael Awai, are another story altogether. The 2017 champions, are the only club who, allegedly, have not contributed a cent to the running of the competition.
"They agreed to pay and never did last year," said Fakoory. "And it seems that they are not even interested in contributing about which way we go. I am very disappointed in them. Awai is really troublesome."
Last week, Awai sent the Pro League a pre-action protocol letter requesting clarification on a supposed TT$1 million cash prize that he feels Stars are due for their 2017 success—a triumph that pre-dated their takeover of the club.
Awai and Nunes are contending, based on the minutes of a Pro League board meeting in 2017, that prize money was promised to the champion club, despite numerous public statements to the contrary.
The excerpt in question from the minutes reads: "It was decided that the prize money for 2017 will be on hold…"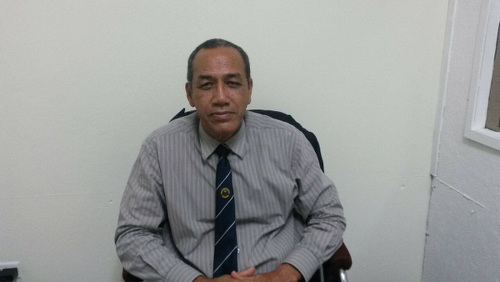 "By 'hold' we meant we were not doing any prize money and the other owners accepted it," said Fakoory.
Awai suggested that Fakoory's explanation was unconvinced and said he would rather hear what the High Court makes of it.
"We are contending that the minutes don't reflect what they are saying," Awai told Wired868. "What the minutes are saying is the prize money is on hold, not there will be no prize money for 2017, which would have been very clear if they said it.
"[…] We are just trying to determine what our rights are. Don't tell us 'everybody know we are struggling, so there is no prize money'. I am going with what is written.
"We are prepared to go to the High Court if it comes to that."
Awai explained that, if Stars triumph in court, they would expect the Pro League to offset their registration fees with their winnings as they have done for Central FC. But they are prepared to accept the court's decision either way.
"If we lose, then we have to pay but we are ready to go to court for the interpretation of that line," he said. "We are not trying to not pay the registration. This is only one of several issues we have with the Pro League. The Pro League has no audited financial accounts for the last three years. They say they have their financial books but haven't been able to pay for it to be audited.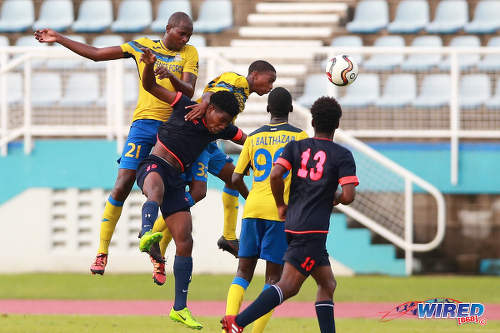 "But they are a limited liability company, so they must have audited statements by law. Are they running something in a savannah? This is a big business and there is a right way of doing things and a wrong way of doing things.
"I mean how can you start a league and then in the middle of the league you are deciding whether there is prize money or not? I think [TTSL president Keith] Look Loy did it the right way, where before the season started he said there is no prize money. At least you know upfront.
"Does 'on hold' mean forever?"
Despite the furore and his own impending exit, Fakoory said the Pro League is still alive and growing. He pointed to the return of a UEFA delegation next week, which should help in the restructuring of the top flight's board that, at present, comprises solely of club owners.
"UEFA asked us to change the structure of our board," said Fakoory. "As owners, we all have our own agendas; and when we sit down in board meetings we tend to be looking at what is benefitting our club first and not what is best for the league, which is wrong.
"So we have agreed to change and the new board should have one TTFA official, two outside persons and four club owners."
The Pro League could still have 10 clubs in 2019 too, as Fakoory said fourth placed Trinidad and Tobago Super League (TTSL) outfit, Cunupia FC, made a strong case for inclusion.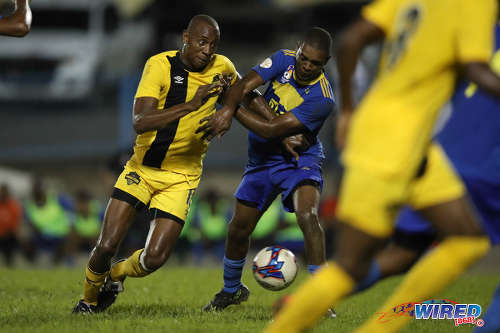 "Cunupia applied and we may allow them in the League," he said. "A couple other clubs enquired but we haven't heard back from them… So there is still positive news around the Pro League, which is important for local football.
"We are developing. We just want to get this trouble out of the way so we can start."
Editor's Note: Click HERE to read concerns by former Strike Squad and Rangers captain and Trinidad and Tobago National Futsal Team head coach Clayton "JB" Morris about Richard Fakoory's sale of St Ann's Rangers.