'Mind your business' is the theme of the recent address to the nation by Prime Minister Dr Keith Rowley in his 40th month as our leader.
It was unfortunate in its naming, content and style. The fact that it is now popularly referred to as the Prime Minister's 'power point presentation' is indicative of how it was received by some members of the population.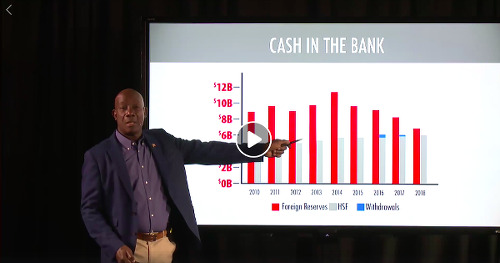 The name speaks loudly to the intention of the authors. The use of the possessive 'your' versus 'our' indicates the lack of interest in the well-being of the nation as a collective and attempts to say it is someone else's fault.
Permit me to say, Mr Prime Minister, it is 'our' business which you sought our permission to preside over. You applied for the job, so it cannot now be 'mind your business'. It is 'our business'. The naming of any presentation is critical because it frames and contextualises the intentions of the authors. Until you demit office, 'our business' is your business.
At the end of this two-hour missed opportunity, the content is still out of the reach of the man in the street. Despite the literacy rates we boast of, the average person would have struggled with the graphs and their conclusions. Some may have been stumped by whether it was a line or a curve and the difference between a vertical and a horizontal bar chart.
My MBA colleagues would laughingly remember when one of my lecturers concluded that the graphs were a signal for Dennise to sleep during class. Graphics are important but this was an example of how not to use graphics as a communication tool.
The style of this presentation confirms the obliteration of the line between governance and politics. Framing an activity as an 'Address to the Nation' raises certain expectations both in terms of form and function.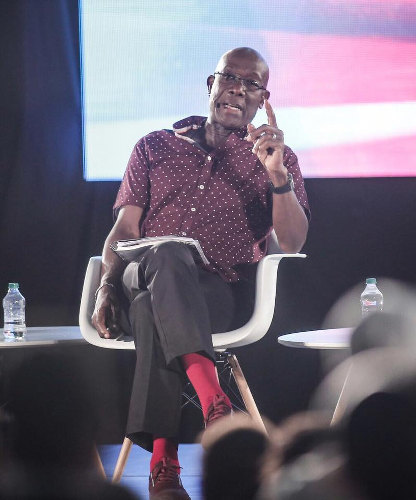 Former US President Barack Obama used technology and aced his addresses on every occasion. Why can't our leader engage us and speak heart to heart?
The function of an 'Address to the Nation' is to speak to the collective, not to the tribe. We will regret the day that this line was blurred.
As of 7 September 2015, Dr Keith Rowley became the Prime Minister of Trinidad and Tobago and not the Prime Minister of the PNM and its supporters. This address further alienated the approximately 340,000 persons who voted against the PNM.
Once again, the Prime Minister has failed to engage the hearts and minds of the population. As the curtain begins to close on this administration, I wonder what would be the lessons learned.
From my perspective, I have a greater resolve to focus on accountability, collaboration and transparency in an attempt to nurture a Trinbagonian identity despite our origins.