There should be no inferiority complex on show tomorrow as Naparima College, the Secondary Schools Football League (SSFL) Premier Division's most consistent team, and San Juan North Secondary, the SSFL's best knock out outfit, meet from 5:15pm in the National Intercol final at the Ato Boldon Stadium in Couva.
The match follows the Girls National Intercol final between Pleasantville Secondary and Signal Hill Secondary, which kicks off at 3pm at the same venue.
Naparima are undefeated this season after 14 league and four knock out matches while their 2018 Premier Division triumph was the school's third regular season crown in five years.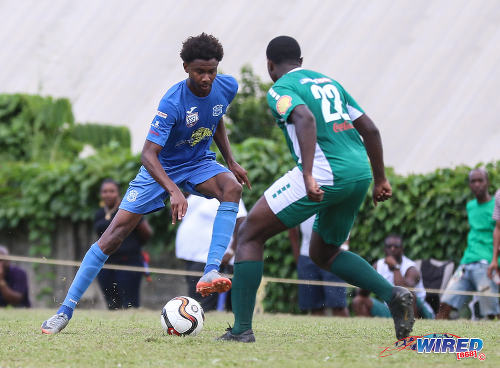 However, San Juan North have four East Zone Intercol titles in five years and appeared in the last three National Intercol finals with their last win coming in 2016. It should make for an intriguing contest.
Naparima defeated San Juan North 3-2 in Bourg Mulatresse this October but the latter school's team manager, Stephen Clarke, suggested the Intercol is another matter altogether.

"Naparima has won the league on three occasions out of [five], so we know they are a very consistent team," said Clarke. "However this is our third Intercol final, so we have demonstrated that we are also a formidable knock out opponent.
"Having lost the title last year to Shiva Boys [Hindu College], we want to win it back and we are devoting a lot of energy into retaking our title. And we call it 'our title'…"
'Naps' coach Angus Eve made it clear that the southern juggernauts will not be resting on their laurels, though.
"We've been preparing for this since the beginning of the season," said Eve. "We haven't won the title since 2015 and the guys are very focused… Everything we have gone through so far is to get us to this point."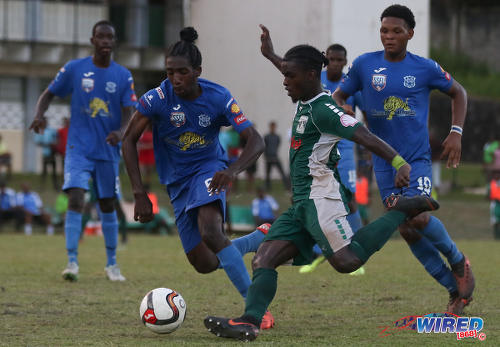 The captains for either school team also pointed to their strong suits, as they refused to give an inch.
"After winning the league title and the South Zone title, we are ready as a team—mentally and physically—and we are well prepared for this game tomorrow," said Naparima goalkeeper Levi Fernandez. "The season has been tremendous so far, winning [two titles] and being unbeaten. I think that shows how consistent we are as a team."
San Juan North striker Renaldo Boyce was equally defiant.
"This is my third final straight and I am very confident," said Boyce. "My side has been working very hard throughout the season to reach to this point again, so everyone back in our camp is excited.
"We really want it and we really want to bring back the trophy and everyone is working hard towards it."
Eve, who pointed out that the SSFL is full of talented players—like Boyce and Fernandez—who were overlooked by National Under-20 coach Russell Latapy, said he is anticipating a good crowd and vibrant atmosphere at the Couva venue.
"The SSFL has [selected a kickoff time that is] good for people to come out from work and get to the game," said Eve. "This is a difficult venue to get to but [the late kick off gives them] a little more time and we expect to see a big crowd here."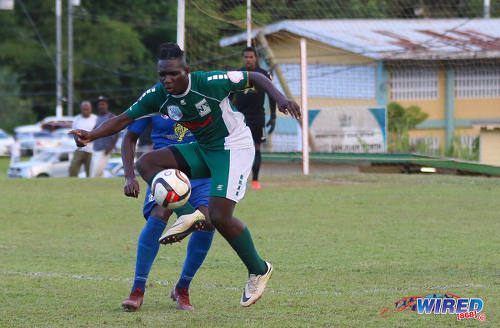 Clarke, who revealed that coach Jerry Moe did only light work with his squad since last Thursday to keep them fresh for battle, said he expects the boys from Bourg Mulatresse to have their community behind them at kick off.
"Football in San Juan is a community affair," said Clarke. "We are one of the few schools nestled within a community, which really brings out the community to see us play football. So getting to this stage of the tournament is wonderful for the community.
"We really made them proud this season with our highest placing in the league. We lost to Naparima 3-2 but the fight we put in made the community really feel proud even though we lost. [That] fight and that team spirit to really push our team forward is what will be important as we go into the final match."