"Since taking office a mere three and a half months ago in August of 2018, our newly installed Commissioner of Police Gary Griffith is taking Trinidad and Tobago by storm.
"Despite the naysayers, his popularity levels rise to new heights each and every day…"
The following Letter to the Editor on the performance of Commissioner of Police Gary Griffith was submitted to Wired868 by Josephine S Aché: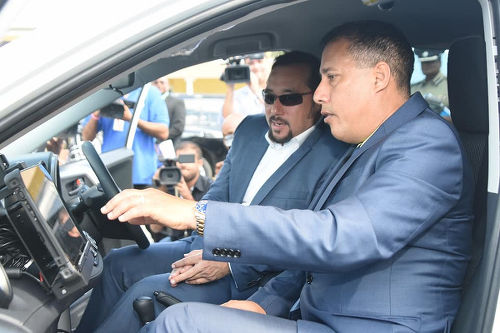 Since taking office a mere three and a half months ago in August of 2018, our newly installed Commissioner of Police Gary Griffith is taking Trinidad and Tobago by storm. Despite the naysayers, his popularity levels rise to new heights each and every day.
At about the same time of Commissioner Griffith's appointment, Trinidad and Tobago also gained a new Minister of National Security, Stuart Young, who also holds the portfolio of Minister of Communications.
Young happens to be the youngest person to hold this office and, with his enthusiastic support and the reinvigoration of existing specialist Trinidad and Tobago Police Service officers, the 'Dynamic Duo'—as they have been dubbed—are making noticeable inroads into the crime situation.
Ironically, Young hailed Commissioner Griffith as the catalyst behind the rise of the TTPS' approval rating, which he attributed to the new air, energy and vigour displayed by the CoP and the progressive effects of the new leadership.
From the buzz on social media, the majority of the citizenry agree.
A Newsday article on the Commissioner's visit to San Fernando on 29 November was headlined: "Gary gets rock-star treatment in San Fernando."
An Express article the following day was headlined: "T&T loves Gary."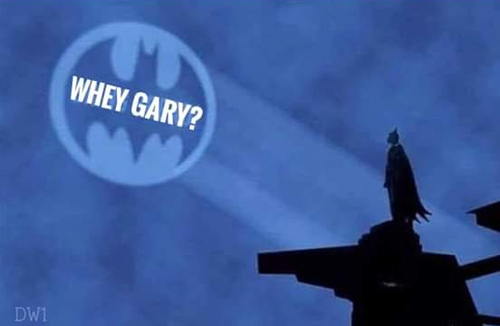 And on social media, many Facebook users showed their support for the Commissioner of Police while one meme stated: "You are doing a great job!"
More often than not, letters in the daily newspapers were filled with praise for Commissioner Griffith and the TTPS while we heard 92 year old Tobago World War I and II Veteran Eman Legall share his pride in the Commissioner, during our 2018 Remembrance Day Ceremony 2018.
The five death threats issued to our Commissioner over a six day period clearly indicates that he's shaking things up and making criminal elements of our society uncomfortable.
In an immediate response, Commissioner Griffith said:"Stop calling and come and find me… This entire matter is getting rather boring."
Two of Commissioner Griffith's first statements upon his appointment were that he is committed to doing what is required within the law to ensure the safety and security of all citizens; and it cannot be business as usual. Prior to his appointment, Trinidad and Tobago was without a Commissioner of Police for six years which was reflected by rampant crime and lawlessness.
Gary is T&T's youngest Police Commissioner and brings to the office a new vitality, an impressive education as well as a wealth of work experience.
Just to highlight a few of his many accomplishments: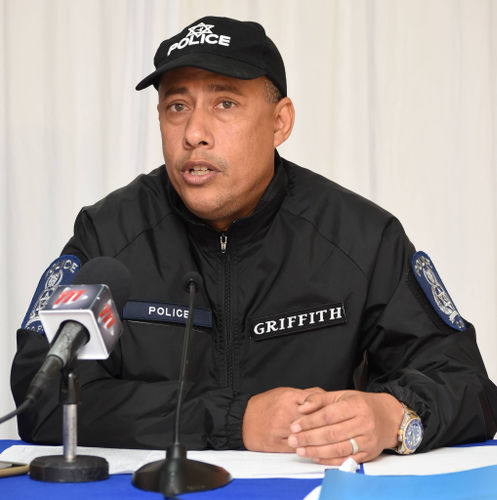 Commissioner Griffith is the holder of an MSc in Security Management from the Department of Criminology from the University of Leicester, United Kingdom.
In 1988, he enlisted into the Trinidad and Tobago Regiment and was immediately commissioned by His then Excellency President Noor Hassanali to the rank of Second Lieutenant. After a one year recruiting program, he was then selected to attend the prestigious Royal Military Academy Sandhurst in Surrey, UK, where he did a one year Platoon Commander's Course. After successfully completing the course, he was also awarded the Brunei Award.
During the first half of his career he was actively engaged in Operations—including during the 1990 Attempted Coup.
During 1995-1999, he was appointed as the Aide to then Chief of Defense Staff Brigadier General Carl Alfonso as well as Commodore A Franklin.
In 1998, he was promoted to the rank of Captain after just six years' service.
After a six month tour of duty in Haiti, he returned home with a United Nations Peacekeeping Medal.
In September 2000, then Prime Minister Basdeo Panday personally requested that Captain Griffith be re-assigned to work directly with him as the Comptroller of the Prime Minister's Residence and Military Attaché to the Prime Minister.
After September 2013, under the then People's Partnership Coalition-led Government, he was appointed as Minister of National Security and National Security Advisor to then Prime Minister Kamla Persad-Bissessar.
Since becoming Commissioner of Police, Gary opted not to wear the uniform afforded to his office but instead chose a regular royal blue outfit, thereby blending in as a team member. He is also showing that he is not afraid of getting his hands dirty by working in the trenches with his men and women in uniform every day.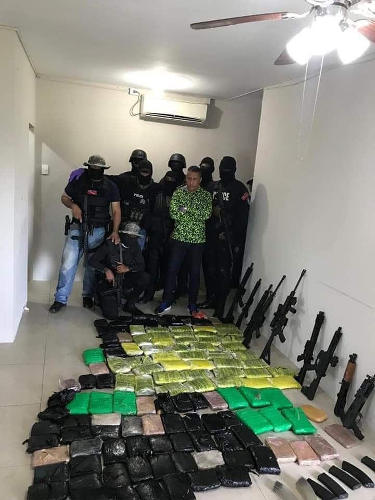 He has successfully been able to re-establish healthy working relationships among many of the various law enforcement divisions throughout the Trinidad and Tobago Police Service, which was in disrepair for a number of years, thus allowing stronger intelligence to be quickly shared where and when needed during police exercises.
There has also been a refreshing show of public relations by both the Ministry of National Security as well as by the TTPS so that the citizens are kept up to date with all that is happening in the country, bringing a new sense of transparency and accountability and giving the citizens of our Twin Island Republic a renewed feeling of hope and optimism.
He has also begun implementing new measures to help ensure a reduction in serious crimes in the shortest time frame—although realistically he did say it would take about a year or so before we would be able to see real results.
Commissioner Griffith is also showing the population that he is a people's person by meeting with the various business groups to listen to their security concerns and doing his best to address them. He also met with the various members of our Trinidad & Tobago media to formerly introduce himself and give a brief idea of his plan going forward for the nation.
One of his most innovative initiatives has been the introduction of a hotline which reaches him personally: 1-868-482-4279. People can report criminal activity, offer valuable tips and even unmask rogue cops in complete confidentiality.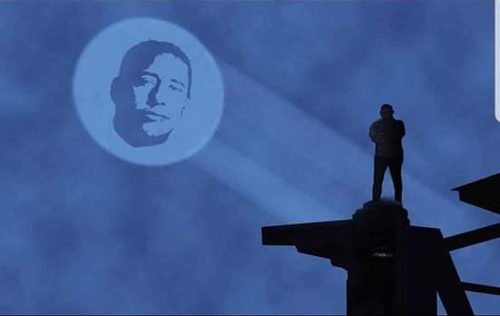 From September 2018 to now, Commissioner Griffith led three very successful kidnap extractions without ransoms being paid and the hostages returned to their families unharmed. A number of missing persons have also been found.
Commissioner Griffith's daily active presence is a source of comfort and pride to everyday people in this country which was losing hope. His in-your-face style is delivering results and there's an increased willingness by the population to assist wherever they can.
He has been compared to Commissioner Gordon cleansing our corrupt Gotham City and just looking at the internet memes accompanied by glowing comments. It really does feel like there's a new sheriff in town.