As I contemplated the best way to express my thoughts for this blog I came to only one conclusion. This will perhaps be the most unpopular piece that I have ever written.
If I asked the average employer in Trinidad and Tobago whether they would endorse slavery the answer would probably be no. However, I want to suggest that many of us are steeped in the philosophies and attitudes towards labour which were held during that tragic phase in our history.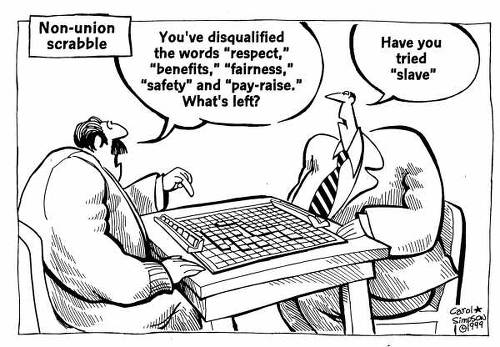 In fact, I would go so far as to say—and the evidence supports it—that we fundamentally agree with similar terms of conditions of work, except that we would never actually lay claim to owning a person as chattel in 2018.
I want to focus on two things. Firstly, the prevalent notion that exploitation is due to character flaws of the exploited; and secondly that we cannot continue to pretend that 'all ah we is one'.
I am amazed and disheartened by what passes for analysis when we discuss the question of exploitation in our society. Worse yet is our value set, which has embraced exploitation as the price you pay for not being educated enough or not being ambitious enough.
These are views, interestingly enough, not articulated openly by employers but by workers who, because they are 'skilled', hold themselves above the mass of the working class. Furthermore, the 'privileges' associated with being skilled are because of their ability to adapt to a changing employment market.
Exploitation is not a state of mind, it is the nature of the state!
There is nothing new about skilled workers in this society and moreover there is nothing new about workers ignoring the exploitation of other workers—especially here in Trinidad, where on average 40 per cent of the African population was free during the period of slavery and went about their business and left no record of any mass uprising led by them rejecting the institution of slavery.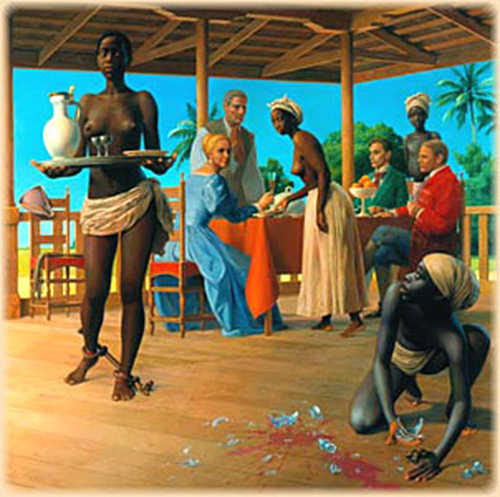 Let me treat further with this perceived dichotomy of skilled versus unskilled workers. There is a growing narrative that in the modern workforce there are workers who have specialised skills and this therefore is responsible for their value to a company.
They hold the view that their individual bargaining power makes trade unions irrelevant. While modes of production have advanced and workers have evolved, it is grossly inaccurate to argue that skilled workers and 'special' treatment are a modern phenomenon.
Craton tells us that [the enslaved] were commonly hired out—either as jobbing gangs or as individuals with special skills.
Estate record books that list the slaves in their gangs and include alongside each slave his or her assessed market value are therefore not merely an indication of an owner's assessment of his capital assets, but an indicator of the slave's actual value, potential bargaining power, and consequent status.
In other words, being skilled and having bargaining power cannot be a measure of progress since such situations existed for the last 200 years.
This takes me to my second point. The society has not undergone fundamental transformation in its power structures over the last two hundred years. The continued 'development' of the current state advances interests which are inimical to the interests of the mass of the population.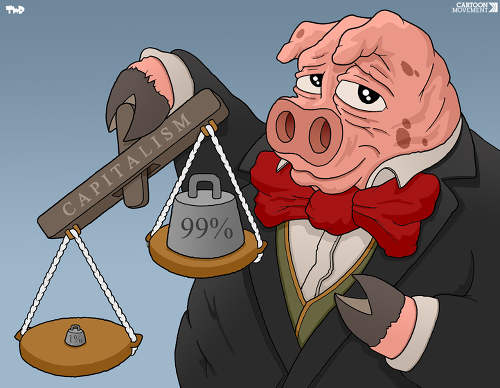 The fact that our leaders look like us is absolutely irrelevant in this regard. What is important is whose interests is being served!
Being called a colony was not merely a title; it was a brand. And as with any well marketed brand, it imposed itself and became embedded in our subconscious.
The change in title to independent nation did not affect our brand! Colonial value systems are as much a part of our collective consciousness now as they were prior to 1962; and I dare go further back to say prior to 1834.
If we take this as true, then we will begin to understand our lack of success in trying to appeal to some higher moral values of those whose interests are being propagated and protected by the state.
This is the primary lesson which Eric Williams leaves us with in his seminal work, Capitalism and Slavery. The English had great difficulty with his challenge to their morality narrative as the reason for the abolition of slavery. The danger of the economic rationale was that the exploitation of a worker such that he could be reduced to a thing existed not because of some moral deficiency of a greedy few; but rather it was at the heart of an economic system, which in large part remains unchecked up to today.
Williams tells us that "the indifference with which the rising capitalist class was beginning to reckon prosperity in terms of pounds sterling, and… becoming used to the idea of sacrificing human life to the deity of increased production" was characteristic of the historical narrative of the period.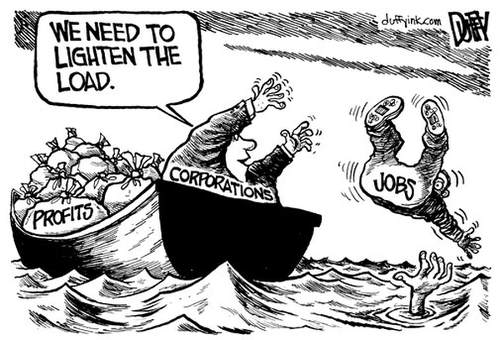 There is hardly a difference in that description of the period of slavery and the prescriptions for success presented by many of our economists. Our oversimplification of business strategy to reduction in wages is also found in Williams' writing when he says: "here, then, is the origin of Negro slavery. The reason was economic, not racial; it had to do not with the color of the laborer, but the cheapness of the labor."
I make no apology for this comparison. Workers must take these attacks as an opportunity to consolidate and to challenge the current model of development.
There is a great opportunity in the naked attack on the trade union movement as it has unmasked the true nature of our state. Ask yourselves, why are organised business groups issuing media releases to tell workers that workers' organisations are obsolete? The irony of this is lost on many of us.
There is a line in the sand and its construct is based on class. If workers do not organise and organise quickly then the opportunity can be lost.
Organise at work but also in your communities. Being organised and acting as a collective is not just your line of defence, it is your mechanism to advance your collective interest as a group.
I end with CLR James when he says: "if you are not their slaves, you are their rebels."