I wish to put aside my robe and start the conversation by making a startling statement. Our Secondary School Football League (SSFL) transfer system has become an unceremonious cul-de-sac of parents, principals and pimps that is unwittingly intent on creating one casualty, the student-athlete.
Some will argue that the current state of affairs has existed from time memorial. So too has corruption. But this does not mean that we should let it flourish and endanger our children's future.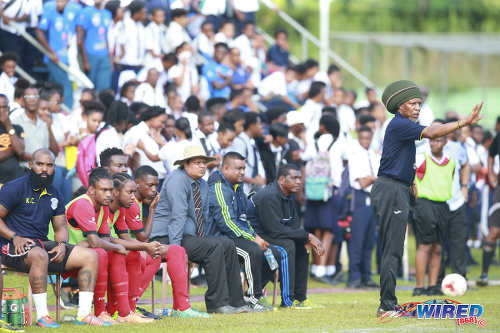 The corruption that resides in the SSFL player transfer system is not criminal activity—although it should be—but involves a dishonest breach of the regulations in order to obtain an advantage. To leave it un-sanitised will eventually trample the SSFL's credibility and bring disrepute to the sport and the League.
Notwithstanding, the lessons of sportsmanship, healthy rivalry and the various opportunities—more so abroad than at home—arising from playing in the SSFL, the tournament over the years is quickly moving away from the moorings that players are first and foremost, students and not professional athletes.
A student's primary goal and objective should be to academia first. The academic and social wellbeing of the student-athlete at the end of his primary/secondary school is to imbue into him or her the necessary ingredients to continue their journey towards further education; and/or to provide the requisite tools with which they can provide for themselves and their families financially.

It should be a pathway towards their future contribution to society; and it is the duty of parents and principals to ensure that the aforementioned objectives are met.
However, what has been occurring is unbridled student-athlete trading, which is detrimental to the student's career and their future marketing and earning possibilities. And it could lead to the eventual destruction of his or her emotional well-being.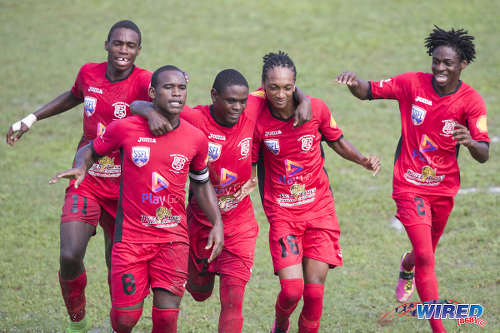 The pimping of the student-athlete by parents who want their children to attend a "prestige" school or principals who turning a blind eye to a learning disability under the disguise of "giving a second, third or fifth chance"—and even wilfully doctors a Ministry of Education Certificate—does more than breach SSFL transfer regulations. They are engaging in an act that is thoughtless and self-propelled causing true harm to the young adult.
Over the years, we have had decisions against Presentation College (San Fernando), East Mucurapo Secondary, Fyzabad Secondary and Shiva Boys Hindu College—a clear indication that corruption crisscrosses the so called "prestige" paradigm.
For such a successful corrupt practice to thrive, the parents and principals become complicit collaborators.
I make no apologies for scolding as it is a serious matter which deserves serious action and attention. Albeit the above, my angst is not without suggested solutions.
The various factors I described above stems from the failure of the regulations to address the issue effectively.
The first limb of rectification should be to create a 'Transfer Regulator' post within the SSFL's Credential Committee, whose job would be to oversee and approve all transfers of student-athletes. Additionally, the Transfer Regulator can flag parents and principals guilty of illegal transfers to the Ministry of Education for investigation and, if found guilty, fines and/or sanctions.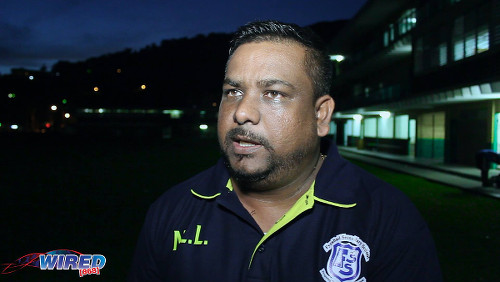 The second limb is to open a legal door for the aggrieved party to seek compensation by bringing a direct private claim for breach of contract against the offending school for the loss suffered through a Sporting Arbitration Panel ("SAP").
The SAP is given life and authority by none other than the Supreme Court of Justice and a provision is made in the SSFL Constitution—by way of an arbitration clause—compelling all members of the SSFL to subject themselves to the SAP's authority.
The SAP should be comprised of retired judges, sport attorneys and other qualified sportspersons. Its term is ad hoc and it is specifically set up to hear such matters on a needs basis.
My argument follows, that the SSFL's regulations not only constitutes a contract between the school and the SFFL, but between each school and each other; and that any breach resulting in a quantifiable loss can be a successful cause of action.
A quantifiable loss is not only tangible (money) but can be an intangible construct, such as relegation—as seen when Carlos Tevez's transfer to West Ham breached the England Premier League's rules and was challenged by the relegated Sheffield United.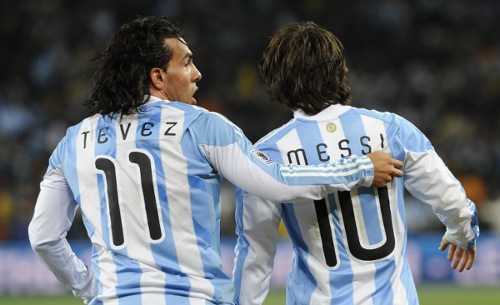 After establishing that the Premier League's rules constituted not only a contract between each club and the regulator but between each club with each other, Sheffield United won millions of pounds in compensation from West Ham.
It is time to close the door to this type of corruption. To the principals, you have an ethical and fiduciary duty to the student-athlete to impress upon them and their parent(s) that they are students above everything else.
Finally, to the Parents, I know some of you believe that you are seeking the best interest of your child. I do not want to pontificate to you on your role but history has shown that corruption can be a learned perpetual and continued behaviour.
If you are preparing your child to be a professional athlete, begin today with a foundation not made out of straw; but solid, with good sporting governance principles.