The thing about liming long is that you have a first-hand memory of plenty things.
I saw 'Shadow', in a tent, in his first year of performing. I think it was Port Services club but what I am sure about is that I left repeating: "Kitchie boy, water in yuh eye."
Shadow had sung his first kaiso that we knew about. It was called 'The Threat'. I never stopped following him from that night.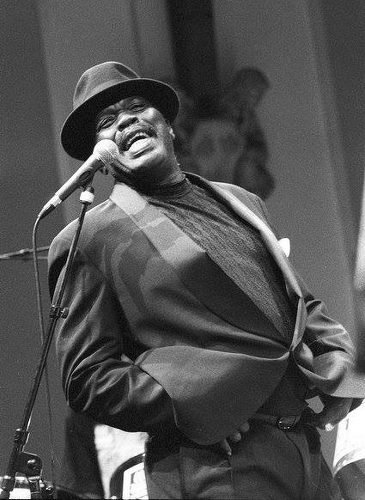 A few years later, in his mega year, Curepe Scherzando put down I Come Out to Play in a Panorama semi-final in the Grand Stand and the place breakdown. Fast forward to J'ouvert morning. I ended up on George Street in the rain, having followed some steelband down into the heart of town, then hearing 'Bassman' I started to hop.
The man was different. In ambiguous, insecure Trinidad and Tobago, that meant you like him but don't let him rock too many boats because he will dislodge those following the formulas for winning prize money. We might have too much change; like Pamberi might win a Panorama, doing their own thing well, but not to formula.
Shadow's lyrics were deep and philosophical and reflected the realities from which we routinely hide. It is fashionable for the establishment to praise him now because they are safe from further commentary.
In the week in which I had to defer my Sunday commentary, the mega topics of the worst flood for forty odd years and the death of Shadow stood out for commentary.
In my mind the topics were linked because both in respect of Shadow and the annual flooding, we will not do anything to change reality. We will not break the mould of constricting creative music by 'judging' it, or create a mould to constrict rampant unplanned so-called development, dropping flood on hard working communities, with ketch tail squatting passing in the rush.
We are in such an insecure mental fog, that we constrict the creative and let loose the destructive.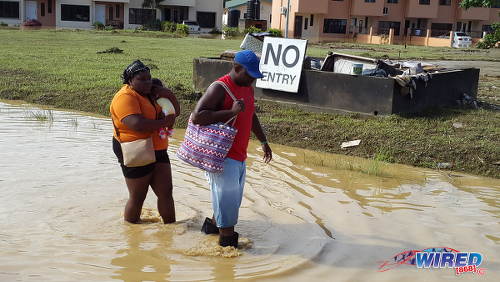 So we had a big debate home, with troublesome me saying that I am not swallowing the pill that the floods made us a united, humane country and a new world of citizens' humanity will flourish. And 'bam!'; five dead in gun fight before we could finish talking.
Next morning after the debate, I sent out an email to my guests which I quote: "I was not given much leeway last night to develop my point about us taking the pill that we are now a unified country after all the wonderful voluntary work done for flood victims.
"My position is that we will fall right back into the usual divisive ways, not tackling root causes and working towards upliftment. Have a look at what Shadow says about angels driving in limousine, keeping their areas to themselves and keeping out anybody 'who have a bandit face'."
Back came an answer from our niece: "I agree with what you were saying; but, for me, the response by the small business people and private citizens, who went in to rescue people in their boats and high trucks and getting to people to pull them out, can't help but make you feel like you hearing the national anthem for the first time and yuh pores raise. Yet these heroics must not blind us to the fact that this positivity won't last."
We are a nation of positives who socialize and vote negative and every disaster come like first time it ever happen and we rush to figure out how to respond.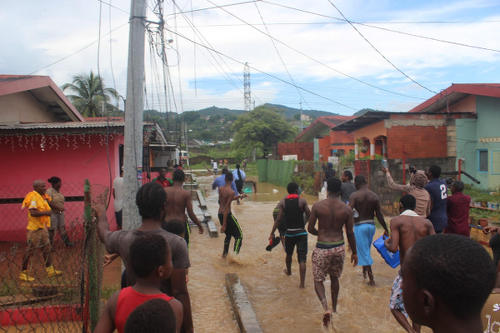 I think its utter expletive that people in organisations that have to do this for a living are annually caught with their pants down. ODPM (Organisation for Disaster Preparedness and Management) constantly has egg on their face because they always scrambling.
Let me make it clear that in this column I am not for one moment doubting the sincerity of even the rich people who helped out flood victims.
But Shadow boy, you knew that after "dey rub down the baby and put she to sleep, the rain come down and the house does leak."