It's not the size of the dog in the fight but the size of the fight in the dog. So said Trinidad and Tobago National Under-20 Team captain and Queen's Royal College playmaker John-Paul Rochford, as he spoke about his approach to football and life.
The five foot six midfielder played his part in helping the junior Soca Warriors overturn a two goal deficit on Thursday to edge St Vincent and the Grenadines 3-2 in Under-20 World Cup qualifying action in the United States.
Before he flew to Florida for international football competition, Rochford spoke One on One with Wired868: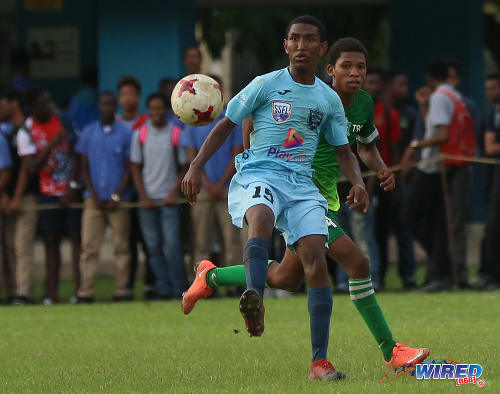 What is your date of birth?
5 January 2000
What is your hometown?
St Joseph
What do you do in your spare time?
When I do get free time, I usually spend it at home with my family either watching TV or listening to music.
How would you describe yourself as a person?
I am actually quite a fun-loving person. I love having a good time and I don't need a crowd to do so. If I go to the mall or to the movies and there are not many people around, I would find ways to make the experience an enjoyable one.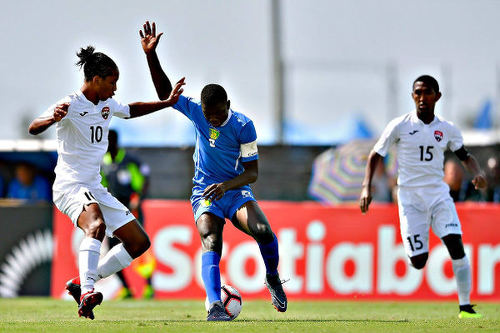 What is something most people do not know about you?
I write spoken word poetry in my spare time. I have never recited in front of anyone though… I don't write on any particular topic, I just write what comes to mind.
What do you hope to do when you finish school?
I have a number of options which are not all academic. I have to rate them to determine which one works best for me, but I have options. I would rather not disclose them, as I don't like to talk about things before they happen.
What would be success for you as a player?
Success for me would be a sense of self-actualisation. That is planning to do something and actually achieving it. I am hoping that I get to wear the captain's armband one day and be able to lead Trinidad and Tobago into a World Cup.
Who was your most important coach(s) and why?
I actually have two. My father, Timothy Rochford, was one of my first coaches.  I enjoyed having both a father/son as well as a teacher/student relationship with him.  We would talk football all the time. The other is Kenwyne Jones. Mr Jones is young and I can relate to him very well.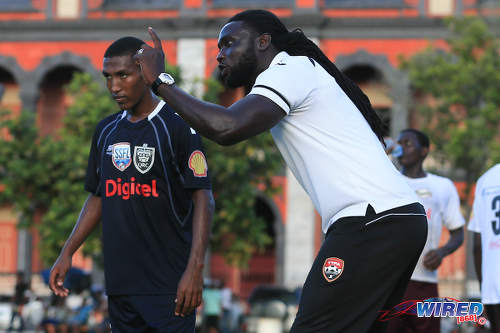 What makes you stand out as a player?
I believe it is my mindset. People think that because I am small, I am incapable. My mindset is that my size does not matter, I will do the job regardless.
Who is your favourite player and why?
Ronaldinho. I like his skill move we call the 'spanner'. He has an advanced version of it which I watch repeatedly on You Tube. I also admire his confidence and his technique.
What is your favourite team and why?
My favourite team is Barcelona because Ronaldinho used to play with them. I also like their style of football and I find their games fun to watch.
What was your best moment in football so far?
When I was 14, I made the National Under-17 team. The team travelled to multiple countries however, I did not get the opportunity to play. But I did not give up and always went that extra mile. Eventually, I was able to captain the team. That was a big moment for me.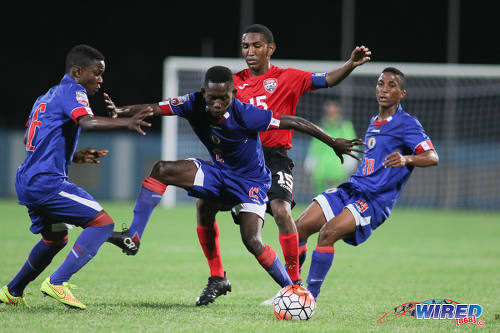 And your worst?
My worst moment was the first official Intercol I played for QRC. It was a quarter final game. We were playing against Mucurapo East and the game went down to a penalty shoot out. I missed my shot which caused my team to lose.
I was very depressed about it. It was my dad who consoled me by telling me that this happens to many great players. I built on this experience and rebounded stronger than ever.
For the young footballer trying to attain your level, what would you say to him?
I would say that he needs to know exactly what he wants. Many say that they want to excel but they are not committed. He needs to push his body, even when he doesn't have training. He also has to program himself mentally to work hard at all times.
Listening is also important. It's not only about your talent or your football skills. You must have listening skills as well. Overall it requires a combination of hard work and determination. This makes the process of being successful much easier.