The Trinidad and Tobago football fraternity will join the national response to flooding across the country with charity matches on Friday evening and Sunday afternoon in Port of Spain and Guayaguayare respectively.
From 7:30pm tomorrow, Trinidad and Tobago National Senior Team head coach Dennis Lawrence will kick off "Football for a Cause" at the Hasely Crawford Stadium alongside a bevy of former international stand-outs across various eras like Stern John, Kenwyne Jones, Arnold Dwarika, Gary Glasgow, Clayton Ince, Clint Marcelle, Michael Maurice, Clayton Morris, Marvin Faustin, Hutson Charles and Kerry Jamerson.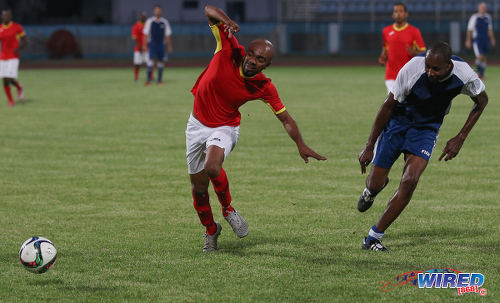 Women's National Senior Team players Tasha St Louis, Mariah Shade, Janine Francois, Ayanna Russell and Karyn Forbes have also agreed to play along with some athletes from other sporting disciples, such as netballers Anika La Roche-Brice, Tia Bruno, Fiona Holder and Sue Anne Cordner and cricketer Kevon Cooper.
Maximus Dan and the Ultimate Rejects will provide entertainment on the night.
"It's all for a great cause and we're gathering any amount of support that we can to reach people as far and wide as possible," said John, the current National Senior Team assistant coach and Trinidad and Tobago's record goal scorer. "I know a lot of the guys are really looking forward to the event and the match to come out and put on a good show of football and humanity for our fellow citizens."

Fans are asked to contribute relief items upon entry at the stadium or make a financial contribution. There is no admission fee for the event or tickets on sale.
Well wishers can also drop off items at any Healthnet Limited location nationwide or at Lounge 63 on Ariapita Avenue or the Trinidad and Tobago Olympic Committee (TTOC) headquarters in Port of Spain.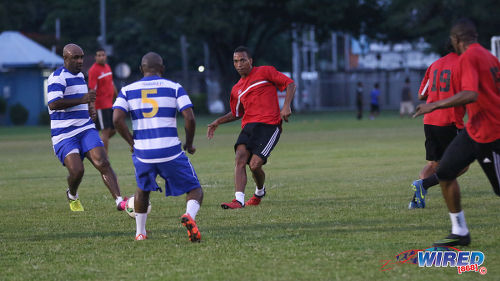 In Guayaguayare, three-time Pro League champions Central FC and defending Super League winners Guaya United will also do their part for flood victims in Mayaro and its environs with a charity match from 4pm in Guaya's home base at La Savanne Recreation Ground.
The event was organised by concerned citizens and will be held under the patronage of Mayaro MP Rushton Paray.
Former World Cup 2006 midfielder Densill Theobald and current Soca Warriors midfielder Leston Paul will line up for the "Couva Sharks" while Carlon "Judgement" Hughes leads out the Guaya team, which also includes attacker Jody Alsop and utility player Beville Joseph.
Music is provided by the CLR Sound System with live entertainment after the match. Admission fee is $20.
Persons wishing to make a direct contribution to the cause can contact: Rushton Paray (689-5224), Randy Hagley (680-2517) and Ryan Williams (678-3992).