Imagine this…
Trinbago Knight Riders captain Dwayne Bravo concludes an imaginary press conference, as columnist Earl Best wraps up the Caribbean Premier League (CPL) season with the second and final part of a fictional exchange: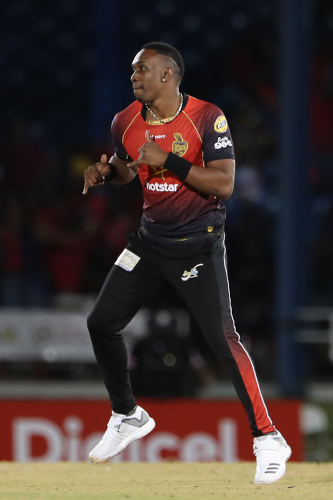 Wired868: I watched the replay of the all-important game against the  Warriors on the last Sunday of the group phase and I noticed that when you caught Jason Mohammed off the first ball after the water break, you didn't celebrate. You just tossed the ball back to the bowler and returned almost joylessly to your position. 
In the final, however, at a similar stage, when you had the same Jason Mohammed caught by Khary Pierre, you celebrated with your characteristic gay abandon, taxiing half the length of the field in aircraft take-off mode.
Is there any particular reason for the difference in the tenor of the celebrations? 

IDJB: Hahaha. I know where yuh want to go with dat. But my answer is that I don't plan how I am going to celebrate; I just go with the flow. Put dat in yuh pipe and smoke it.
[dfp-ad]
Guardian: I think I heard you said that your younger brother Darren is the best batsman in the region. Do you still think so now that all the 34 matches of the season is over?
IDJB: I didn't see nothing to make me change my mind. Some people made higher scores—I think there were four centuries—some people made more runs in total, some people hit more sixes but I think the best batting we saw overall came from Darren.
More than once when we needed it, he hit them for six, six, six, six. And I don't think anybody, not even people in the West Indies Board, would say that Darren was vooping; proper cricket shots all the way.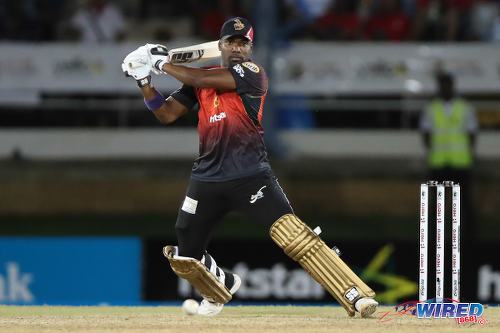 TV6: In terms of their impact on the outcome, I opine that the two most superlative knocks of the season were Darren's 94 not out off 36 balls against St Lucia Stars in St Lucia and Andre Russell's superb unbeaten 121 off 40 balls against TKR at the Oval. Both were littered with some sublime maximums which left us all gobsmacked.
Which do you think was a better innings and why?
IDJB: I think I just answered that, didn't I? Or do I have to spell it out for you? 
TTT: Dwayne, I am not attempting to persuade you of anything. "A man convinced against his will," I have heard since I was a boy, "is of the same opinion still." Or, as one of my old editors preferred to phrase it, "The man against his will convinced has perhaps changed his own mind since." 
Allow me to share some interesting figures with you. These are your bowling figures in the ten group matches: 33.1-0-366-10 and, in the three matches after that, 11.5-0-113-3. That makes a grand total of 45 overs, 0 maidens, 479 runs and 13 wickets. I would have liked to give you the dot balls instead of the maidens because it would make the point more conclusively, I think. But I don't have the dot ball information. 
And these are Narine's scores as opener in CPL 2018: 17, 7, 4, 9, 0, 13, 6, 8 for a total of 64 runs off 59 balls.
So tell me, if you could go back and start over, would you still open with Narine and would you still bowl at the death?
IDJB: Yes.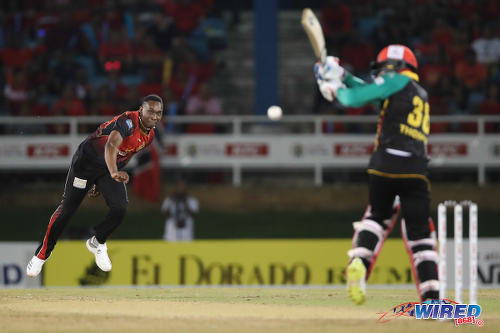 TTT: Are you trying to tell me…
IDJB: (interrupting him)…that no follow-up questions are allowed? Dem's de rules, hoss.
Power102FM: I hope you don't see this as the same question. If you could go back and start over, what, if anything, would you change about Season 2018 and why? 
IDJB: Very little. And I am very sure I don't want to change the result of the final. 
105.1fm: As things stand today, are you satisfied that your local and regional players are contributing as much as they should to TKR? And are you satisfied that the regional players as a whole are contributing as much as they should to the success of the CPL?
IDJB: My concern, my business is TKR success. I'm sure you know that Gopaul luck is not Seepaul own. And TKR success and CPL success is not the same thing.
I is a local, (breaks into song to the tune of "Champion") Darren is a local, Sunil is a local, Denesh is a local, Khary Pierre is a local. Yuh want more?
Next month when I start playing regional cricket again, I might be able to answer questions about regional cricket and regional cricketers. But right now it have people who getting paid to make sure that CPL is a success; maybe yuh want to arske dem dat second question.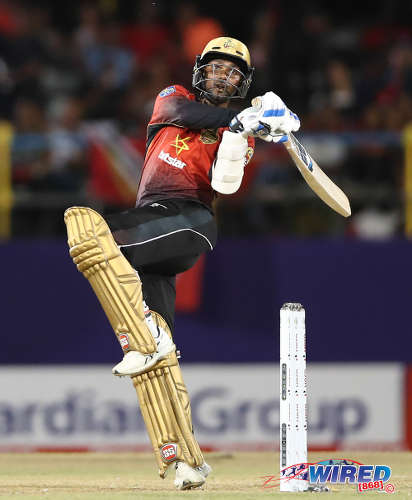 i95.5fm: In what ways do you think us in the media can help the CPL to improve, not as "the biggest party in sport" but as a training ground for emerging regional talent? Or is that asking too much of the tournament?
IDJB: The CPL does not enter into any secret contract with anybody for coverage, brudder; that is one thing I can say fearlessly, one thing I can tell you for sure.
And I don't know if is asking too much of the tournament to improve training but I know expecting me to answer that question is asking me to do too much.
CMC: The final standings show your TKR at the top and St Lucia Stars, now led by your good friend Kieron Pollard, near the bottom. Except in 2013 when they were third, that franchise has never finished higher than fifth.
What do you think they are doing wrong and do you have any advice for KP as to how he might change that? 
IDJB: The best way for the Stars to change their fortunes is to get some real stars. But I don't know anybody who want to leave this winning TKR team so I can't tell him where to find them. 
Okay, lady and gentlemen, that's it, I have to go; I can't keep the Prime Minister waiting any longer.
Oh! And, by the way, tell KP that if he happen to find himself in the same room with his prime minister, you know, the Prime Minister in St Lucia, don't turn his back or let down his guard; it might not be safe.
Editor's Note: Click HERE for Part One of Earl Best's fictional Dwayne Bravo interview.