Two weeks ago, I asserted that the proposed closure of the Petrotrin refinery was a socio-economic earthquake attributable to the State enterprise fault line that runs right through our economy.
That earthquake has produced its tsunami. It is a tsunami of grief. The question is this: Do we understand that in this closure, which follows years of warning signs, there is also a strong element of the poison of "we like it so" and its first cousin "might as well" as in "might as well take a drink, we cyar do nutten anyway"?
Avoidance of reforms to head off later trouble is ingrained in our culture. That is why "the city could bun dong, we jammin' still" was a runaway hit.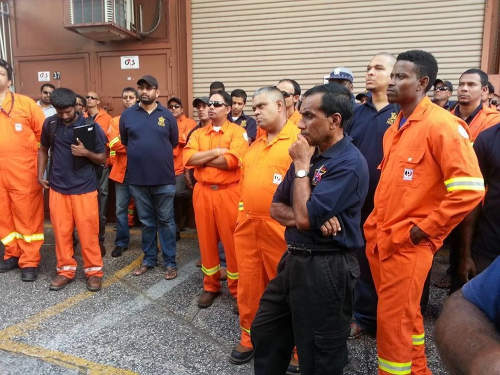 However, incessant jammin' can be a harmful, slow acting poison. It will cause gripes eventually, although the gripe pains may lie sedated and a fatal outcome postponed as long as there is sufficient money in the national cash register—namely the Treasury—enabling the suppression of the gripes.
The principal gripe suppressant is the ability to lead a big pappy life marked by conspicuous consumption of the goodies flowing from unearned or semi-legal largesse or by putting it all on the credit card to the max.
There is little attention paid to the high price of the big pappy life, which remains the unquestioning giving and acceptance of State payment for the feasts. This has created the infamous dependency syndrome.
Now a piece of the city has bun down. During the fortnight break since my last column, even some hardliners who previously believed that we could forever sustain the flawed State enterprise model have seen the light and are tasting the grief that they have brought down upon others.
Yet as Petrotrin goes down, the "vibes cyar done". Even mid-week, there were bars full of patrons in awesome party mode, having come from Caribbean Premier League (CPL) T20 cricket matches, although there are many who neither want to nor can afford to pay $25 for a beer in order to be seen and take a selfie in the "right" places.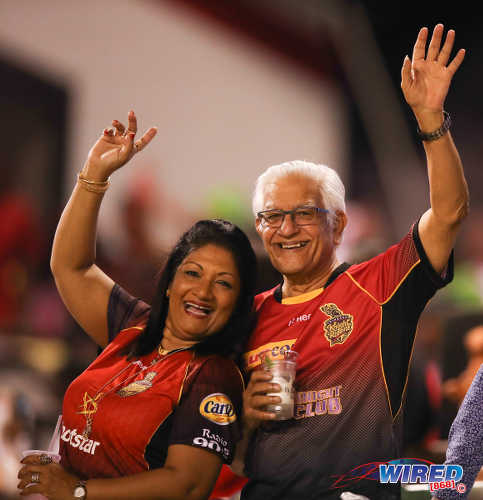 The polarisation of and the wealth divide in our society grows deeper and more evident when times are hard and the Mr Dividers go into overdrive to keep the disappointed troops onside. Those are integral and dangerous aspects of the grief that follows the fall of a mega proper-upper like Petrotrin.
While we have partied and denied reality the world "has been remade around data". Neither our education nor economic systems have changed to stay relevant in that remade world but there is no longer enough money in the Treasury to mind us or to keep us happy and wotless, no matter what.
My fellow commentator and realist, Dr Terrence Farrell, itemised those other enterprises in line, next to be severely shaken. He also outlined where we might go instead to make our economy less dependent on Government largesse and more relevant to the changed world.
It appears to me that this is a world which requires both the traditional white collar and blue collar workforces to adapt and fit themselves into new business models. Yet the hardline of our Mr Divider politics remains insular.
Visceral loyalties shelter our politics from a dire need for attitude change, without which bad politics will take many more citizens down. Sadly, therefore, the post-Petrotrin political exchanges have been marked by race and class references.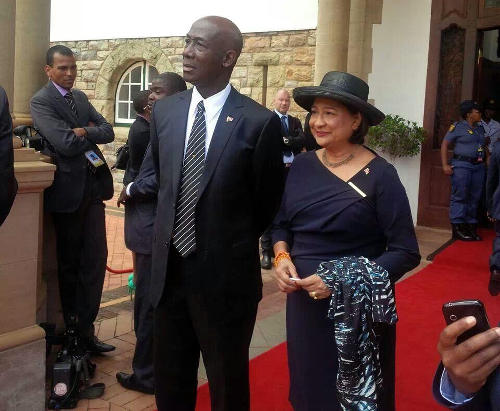 Sari pulling, and characterisation as an Oreo, are deeply offensive. In the contest for dwindling resources and traditional "easy-kai wuk", the inflammatory properties of such events magnify. Put simply, the self-restraint underlying the status quo of "how we vote is not how we party" can be overthrown.
I pause here to pay my personal tribute to renowned photographer, Andre Alexander, who passed away during my break. My nickname for him, to which he answered, was Misery. It denoted his persistence in getting his photographic subject. I chose a photograph of his for the cover of The Daly Commentaries.
Limes will not be the same without Andre and his watchful eye. Misery, I will miss you, pardner.