Hark now hear the commentators sing, glory to a new SSFL king? Not if the southern teams have anything to say about it.
A king in the north, east or Tobago for that matter has not reigned in the SSFL since St Anthony's College stormed to the title in 2011. Even central can boast of more recent success than that, as Carapichaima East Secondary secured their maiden triumph in 2012.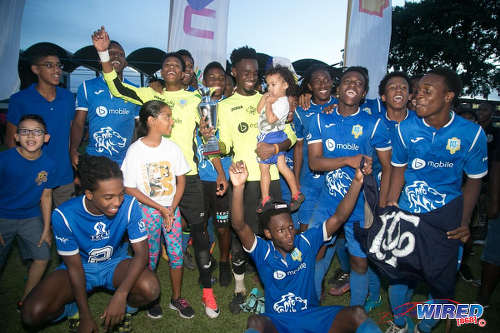 Supreme has been the south's stranglehold on the crown within the last few years. And, even without 2016 winners, Shiva Boys Hindu College—who were demoted last season—it's difficult to see the title leaving the southland.
Wired868 got some feedback from defending champions Presentation College (San Fernando), Naparima College, St Benedict's College and Carapichaima East on their takes for the upcoming season:
[dfp-ad]
Wired868: What are your ambitions for this season?

Reynold Carrington (St Benedict's College): Last season, I took up the team in mid-season and […] we finished almost about seventh. Obviously we want to better that. I think we have a squad put together that would be able to challenge for top place; but it won't be easy.
Randolph Boyce (Carapichaima East): To come higher than we came last year. The first part of that is to make sure that we stay in the league because the league is very competitive. Nothing is guaranteed to any team. Last year we pushed some of the bigger teams to the limit, so let's see how we can improve ourselves going forward.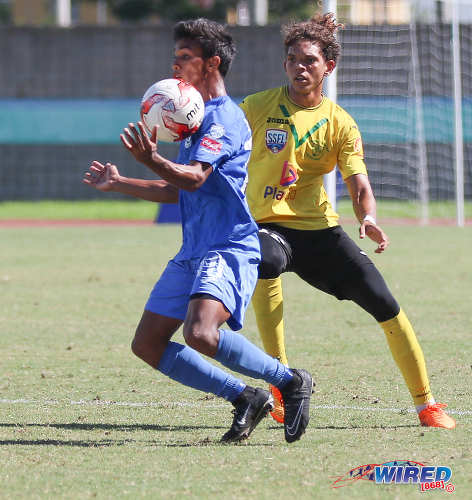 Angus Eve (Naparima College): To challenge and focus on developing the young players. The league is challenging. I think coaches make teams and I think a lot of the coaches in the college leagues are former national coaches or guys with loads of experience playing internationally. The champions, I heard, will have a number of additions from Shiva Boys. QRC now has the likes of Kenwyne Jones in their ranks and when you bring a name to a programme, it also attracts boys to come to the prorgamme.
St Anthony's [College are] always a threat, the likes of St Benedicts with Reynold Carrington, San Juan with Jerry Moe, Mike Grayson at Trinity East and Ken Elie is now at Trinity Moka. So you know with the development of the league with the coaches that the teams have hired for upgrading their programmes, we can see a high level of standard from each team and no team is to be taken lightly.
Shawn Cooper (Presentation College): We always try to do our best, whatever that will be. [We want to] come in the top three but our ambition is to do the best that we could and be the best that we could be.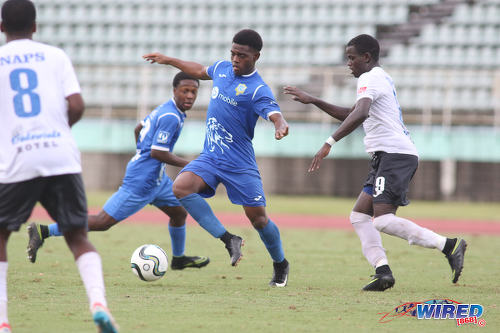 Wired868: Is there any particular philosophy that you will be adopting this season?
Carrington: I always believe in possession football. Some people might differ and believe that the direct game will give you more results but if I have the opportunity to keep the ball a little longer than the other team, it improves my chances. But what I do with the ball is also important. So we are not going to be a team that is going to be overly glamorous but we are going to be purposely driven by maintaining possession of the ball and taking our opportunities when it comes our way.
Boyce: We try to teach them football the right way. Our philosophy remains the same from last year where we try to possess the football a lot but sometimes your philosophy has to change for the opposition you play. So sometimes we will have to mix it up. But the main thing is for them to learn the game the right way and try to keep the ball as often as possible.
Eve: To play good football. To continue to develop young people. To make an impact in their lives going forward.
Cooper: Not particularly. We will be playing our same way with our style.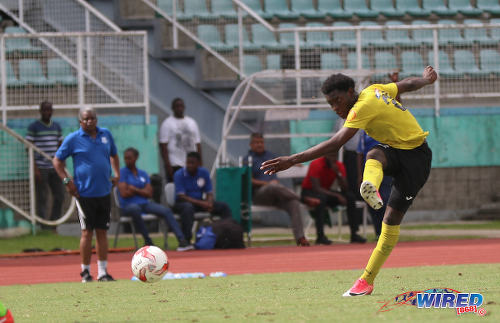 Wired868: Are there any key players you will be relying on?
Carrington: The plus is that we have some of the players who played last year that are still in the school like Keon Boney, Jaycee Paras, our goalkeeper [Leonard] Richardson, Justin Chu Foon. Those players were there last year and understand the way to do things and the way I want to play as a team and nothing has changed. So it's really a plus to have those senior players to try to instill that on the field and the younger ones try to follow in their footsteps.
Boyce: I think this year we still have Josiah King, Kevon Williams, Micaheil Alexander our captain, Aaron Best and Brandon St Clair. We still have a strong team. We have some nice upcoming ones from the Under 16 like Miller and Jeron Pascal coming up. We have a nice rock that remains that Caps can play some good quality football still.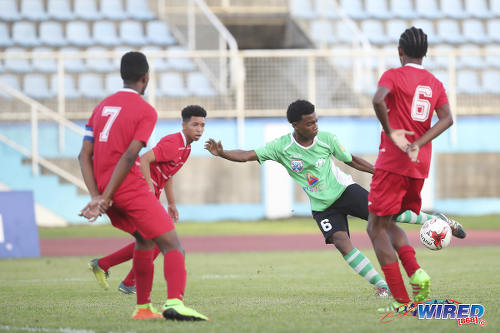 Eve: As it is right now we have the guys who finished last year and guys like Ezekiel and Molik Jesse Khan who were with the Under 16s, will be graduating into the senior team.
There are a couple of guys that have shown interest in coming to the school for the betterment of their academics. Mr Samlalsingh will have that sort of information because he deals with the paperwork and that administration part of the boys who would like scholarships in coming to Naparima—a proven academic and sporting discipline environment.
Cooper: We have Jaiye Sheppard who is on the T&T Under-17 and we have Darnell Hospedales and Jerrin Jackie who are on the T&T Under-20, so the team will be based around those three. There aren't any real additions. Basically we are using the players that we had already because you don't just take in. You add value, not just numbers. We weren't able to add value there.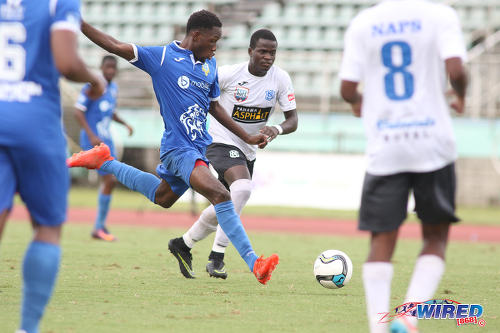 Wired868: What about key departures?
Carrington: Yes, we had Reuel Tyson, Kristoff Burkett, Mickel Ravello who all moved on to universities abroad which is a plus. I always believe that education is key, especially for the athletes who tend not pay attention to this. And I believe this sets a good foundation for the other players to follow.
We always want to be champion but to be able to move into society and successful at the end, there is always the bigger picture.
Boyce: We lost quite a lot. You know with secondary school football, you must lose some. I think this year we are losing Theophilus Bourne, Kirk Torres, Elijah King, Liju James, Yohance Brereton and Aaron St Clair who have all finished school. Some have gone on to UTT, etc.
Fortunately we have a nice Under-16 programme that we've been keeping going strong that we could go into that programme and bring up some of the youngsters because I believe in Secondary School Football, every year, some player, some new talent must shine.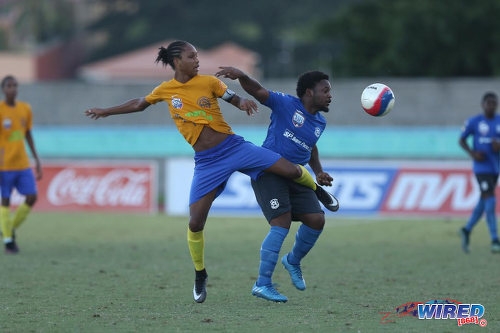 Eve: Every year it's a customary thing now that we lose players as we develop the guys so they can move on in their football and academic aspects in their lives. Rondell Payne is now on scholarship, Judah St Louis as well. Shadeon Arthur has gone to UWI Mona Campus. The senior players have moved on.
Cooper: We lost a number of players. We lost Mylz Barrington and Sherwin Noel to name a few who went off to university.