Trinidad and Tobago Super League (TTSL) strugglers Petit Valley/Diego Martin United (PVDMU) advanced to the quarterfinal round of the TTSL's knockout competition yesterday as they edged sixth placed Matura ReUnited 3-2 in an all-action affair at the Valencia Secondary School.
PVDMU, who are in 12th place on the 14-team table with seven points, disobeyed the form guide, as they fought tooth and nail in Valencia to upset a wasteful home team.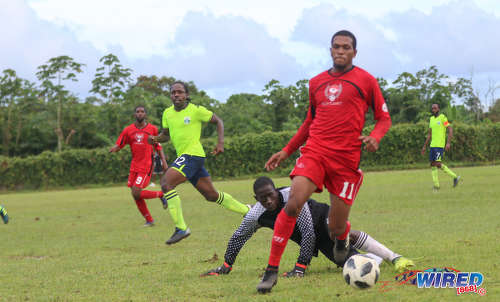 In the first half alone, Matura striker Kendes "Banna" Garcia could have easily had a beaver trick, as he fashioned chance after glorious chance. However, the busy Matura attacker did not bring his pair of shooting boots yesterday, much to the chagrin of their home fans and coach Travis Mulraine.
The PVDMU triumph was one of three major shocks on the day. Defending champions Guaya United were also eliminated—on their home turf to boot—as they fell 3-2 via kicks from the penalty mark, after a 2-2 tie in regulation time.
The third shock also occurred at Valencia, though, as Mulraine, a former Trinidad and Tobago international and a highly regarded upcoming coach, revealed that he will step down as Matura coach.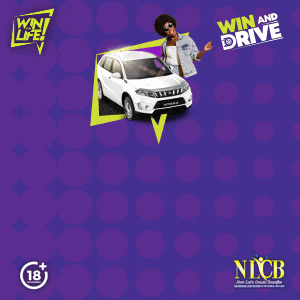 Mulraine's exit follows that of the club's recently-departed special advisor, Dr Carlos Lee, who was responsible for honouring the stipend of the head coach. Mulraine suggested that Lee's departure—along with other unspecified reasons—brought his tenure at Matura to a premature end, just weeks after the coach targeted a top three TTSL finish for his charges.
Matura could not manage a winning farewell for their head coach, although it was not for a lack of trying in yesterday's TTSL Cup affair.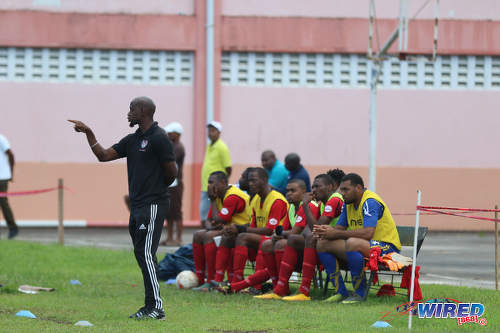 PVDMU opened the scoring through defender David Lendor with a towering header in the 12th minute. But thereafter, Garcia and his teammates laid siege to the opposition goal.
Within a five-minute span in the first half, Garcia had three presentable chances from point blank range without beating opposing goalkeeper Abbion Phillip once. And Garcia must have known it was not his day when he danced around the PVDMU goalkeeper, only for him to recover brilliantly to deny the wily striker.
"When we will get one boy 'Banna'?!" shouted one unimpressed Matura supporter.
Mulraine had seen it all before.
[dfp-ad]
"This has been the story of the season for us so far, missing goals on one end and conceding easy goals on the other end," Mulraine told Wired868. "I was trying to think a bit positive, hoping that we would have put away one or two of the chances and take control of the game. But it didn't happen that way."
The home team soon had a goal to cheer though, although Garcia did not apply the final touch. Just before the half hour mark, Matura were back on level pegging as Garcia's strike partner, Kerin Vincent, deftly tucked past Phillip after he received a lovely pass over the top from Kitwana Abosi and capped PVDMU right back David Lendor in the area.

PVDMU were not about to let Vincent's stylish item sully their day though. And buoyed by a spirited display up top from Venezuelan striker Jose Centeno—and urged on by former standout player Keron "Ball Pest" Cummings from behind the technical area—the visitors bounced back.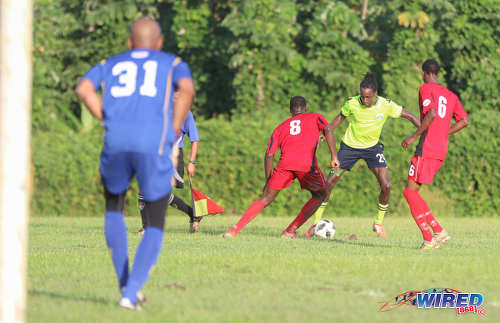 "I always tell the guys, football is like life," said PVDMU coach Dale Tavarez. "In life, you have good times, then you have times where you will be under pressure. It's about what you do with that pressure.
"If you grind together and you stick and work through that pressure, then you could stave off the pressure; and that's what we did."
The diminutive Centeno, a former San Juan Jabloteh player, certainly toiled through the pressure yesterday, as he gave Matura headaches with his tireless work on and off the ball.
PVDMU looked a threat whenever they played the ball over the top and got the Matura defenders running towards their own goal. And in the 39th minute, Centeno made the hosts pay as he ran on to a through pass from Keston Bibby-Cummings and fought off right back Patrick Parris to calmly slot past Matura goalkeeper Chevron Desormeaux.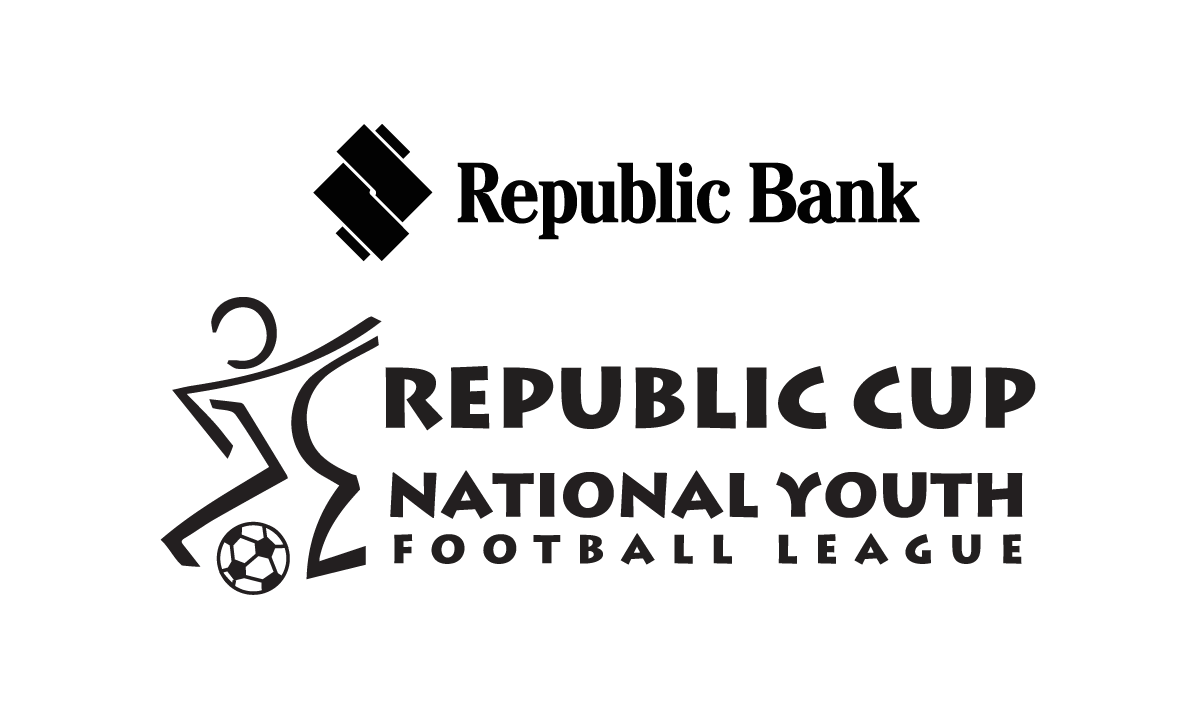 "When you look at Jose, and you see the situation going on in Venezuela, they are now living in a country that is foreign to them," said Tavarez. "So they have now become part of the family. He's playing for a lot of things. Apart from playing for this team, he's also playing to relieve pressure. This recreation that we just saw here is something good in life."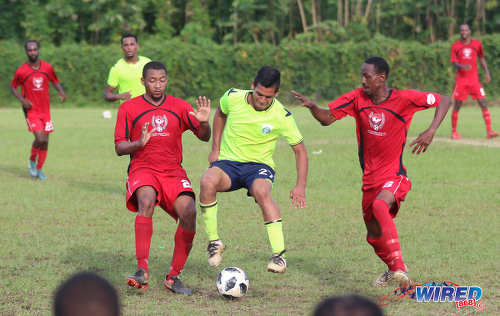 Four minutes after putting PVDMU ahead, Centeno combined neatly with Lendor on the right flank before playing midfielder Eric Charles through on goal. As Charles prepared to shoot, he collided with Parris and referee Nicholas Murray pointed to the penalty spot.
PVDMU defender Seker Murai confidently dispatched his penalty past Chevron Desormeaux to put the visitors in the ascendancy. And they never looked back.
Mulraine was not amused and let his feelings known to the officials at the interval.
"I hope I get my soft penalty in the second half eh!"
The outgoing coach was still fuming after the final whistle.
"It was a poor penalty decision," said Mulraine. "The referee called the penalty but I think we had a penalty also in the second half."
Matura's shout for a penalty came in the 50th minute when Abosi and a PVDMU defender had a tangling of legs in the area. Unlike the first half coming together, Murray did not point to the spot.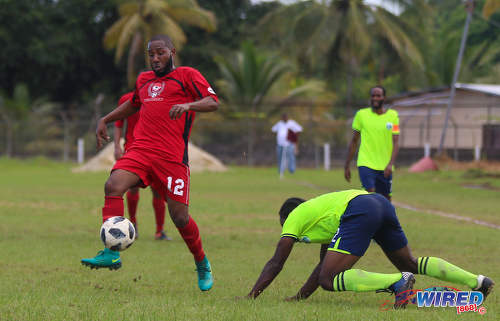 "My whole problem with referees is the consistency; there's no consistency," said Mulraine. "In fact, I think the referees plot against me because in every game I get bad calls from these referees."
Yesterday's victory for PVDMU was only their second win of the season. Tavarez hopes its gives the westerners encouragement to go on to bigger and better things.
"We have to play every game like a final," said Tavarez. "That's the work ethic that's needed in games and in training. And we will stave off relegation with that."
Matura pulled a goal back in the 61st minute, as Abosi's scrumptious cross from the left flank was chested over the line by substitute Stevon Stoute.
However, Abosi, who was arguably Matura's best player on the day, left Valencia with a sour taste, as he received a second caution for angrily kicking the ball away after Centeno won a free kick near the halfway line.
The Matura faithful were unhappy with Centeno's perceived gamesmanship. But in the end, Centeno and his PVDMU teammates were pleased to say adios to Matura and Mulraine, as they progressed to the TTSL Cup quarterfinal round.
(Teams)
Matura ReUnited (4-4-2): 31.Chevron Desormeaux (GK); 5.Patrick Parris, 8.Kenlon Roberts, 23.Andron Cosonova, 6.Joel Hoyte (15.Kareem Lewis 88); 7.Brendon Figuera (captain), 12.Kitwana Abosi [red card 85], 25.Keston Jones, 21.Zavion Navarro (3.Ryan Andre Jordan 68); 9.Kerin Vincent, 11.Kendes Garcia (17.Stevon Stoute 53).
Unused Substitutes: 1.Kyle Ferreira (GK), 2.Kern Diaz, 14.Kenwyn Matthew, 18.Timothy John.
Coach: Travis Mulraine
Petit Valley/Diego Martin United (4-2-3-1): 22.Abbion Phillip (GK); 12.David Lendor (25.Akiel Matooram 57), 3.Sydney Charles, 34.Seker Murai (13.Josiah Alleyne 68), 14.Quason Hartman; 2.Nyron Seepersad, 17.Chuvalos George; 29.Keston Bibby-Cummings, 7.Karamo Samuel (captain), 6.Eric Charles; 27.Jose Centeno (11.Kerwin Bonnette 85).
Unused Substitutes: 10.Quincy Charles, 26.Hengelbert Guzman, 30.Ishaq Abdullah.
Coach: Dale Tavarez
Referee: Nicholas Murray
Wired868 Man of the Match: Jose Centeno (Petit Valley/Diego Martin United)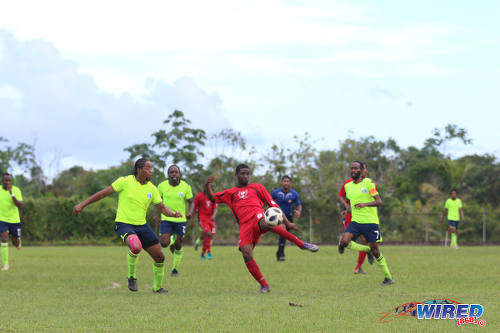 TTSL League Cup Play-Offs
(Sunday 2 September)
Prisons FC 1 (Kylon Gay 52 pen), Club Sando FC 1 (Marcus Griffith 72) at YTC, Arouca;
*—Prisons won 5-4 via kicks from the penalty mark;
Cunupia FC 7 (Julio Noel 16, Michael Yaw Darko 40 pen, Mikheil Peters 47, 56, Kevon Woodley 73, 74, 80), Metal X Erin FC 2 (Dual Moore 48, Sylvester Teesdale 90+3) at Larry Gomes Stadium;
RSSR FC 1 (Perez Popwell 48), UTT 1 (Akil Clarke 32) at Hasely Crawford Stadium;
*—RSSR won 4-3 via kicks from the penalty mark;
Matura ReUnited 2 (Kerin Vincent 27, Stevon Stoute 61), Petit Valley/ Diego Martin United 3 (David Lendor 12, Jose Centeno 39, Seker Murai 44) at Valencia Secondary School;
Police FC 3 (Kadeem Riley 16, 70, OG 52), Bethel United 1 (Teejay Cadiz 47) at Police Barracks, St James;
Guaya United 2 (Ronaldo McIntosh 56, Carlon Hughes 60), San Fernando Giants 2 (Philvoughn Jones 25, Keston Grant 53) at Guaya Recreation Ground;
*—Giants won 3-2 via kicks from the penalty mark.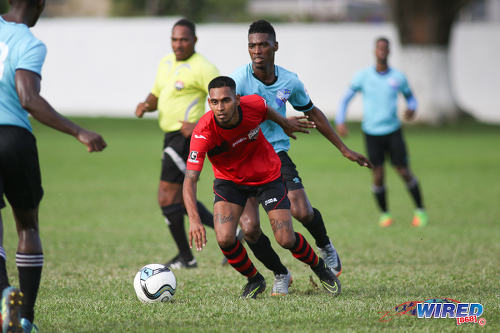 League Cup Quarterfinal round
(Saturday 8 September)
FC Santa Rosa vs Prisons FC, 7:30pm, Arima Velodrome;
(Sunday 9 September)
QPCC FC vs RSSR FA, 3.45pm, St Mary's College;
Cunupia FC vs Police FC, 3:45pm, Ato Boldon Stadium;
San Fernando Giants vs Petit Valley/Diego Martin Utd, 3:45pm, St Margaret's Ground.