Hero Caribbean Premier League press officer, Peter Miller, revealed this afternoon that the League has invalidated over 30 tickets for T20 cricket action in Trinidad, after discovering that they were allegedly "bought fraudulently."
"Hero Caribbean Premier League would like to advise patrons in Trinidad of tickets that have been bought fraudulently," stated Miller. "These tickets will no longer be valid and the transaction numbers for each of the tickets that have been canceled are listed below.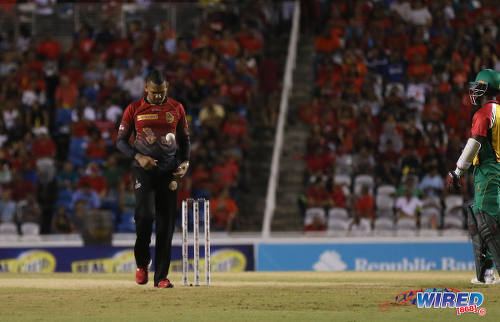 "[…] It is essential that fans only buy tickets from those that are authorised to sell them. Failure to do so could result in your ticket being cancelled and you being refused entry to the venue.
"If fans do buy a ticket that has been invalidated no refund will be offered."
CPL tickets are available for Trinidad and Tobago cricket fans from cplt20.com online, or from the CPL's box offices at the Queen's Park Oval in Port of Spain, the National Cricket Centre in Couva and through SurePay/SunTixx.
[dfp-ad]
The numbers for the CPL ticket that have been invalidated are: 22655, 22673, 23210, 23283, 23291, 23323, 23331, 26159, 26167, 26185, 27071, 14580, 14605, 22570, 22589, 12371, 14519, 25336, 25376, 25383, 25391, 27085, 5679, 5684, 5691, 15089, 22643, 25404, 25800, 25808, 25976, 26011, 26015, 26021, 26022 and 26024.